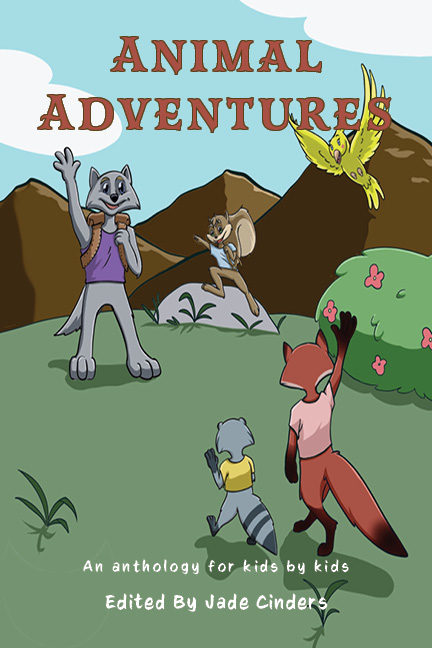 Animal Adventures
---
Writing Bad is proud to present this compilation of children's stories written by children.
Take a moment to delve into the fictional worlds of animals across the world. Whether you're journeying with a serval from Africa or fighting the world's one and only, Bubble Monster, you're sure to fall in love with this short story anthology.
Each author presented within these pages is age 16 and under, giving a unique form of storytelling only the innocence of childhood can conjure. Experience adventure, love, and companionship through the eyes of a child.
All proceeds from sales will benefit San Diego Humane Society.
---