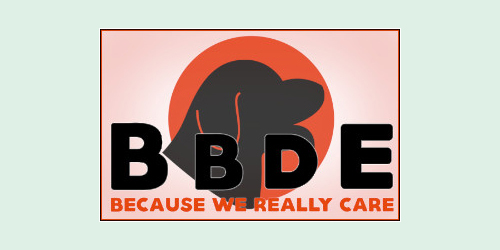 Big Black Dog Enterprises
---
Big Black Dog Enterprises has a BIG heart for helping animals in need. They will donate 2% of your total purchase price to The San Diego Humane Society every time you purchase your favorite pet supplies, products, and medications when you click through BBDE.PET before you purchase.
How does the program work? All you do is register at BBDE.PET and then when you need anything for your pet, you click the links on BBDE.PET to shop at one of their partners.
Want more info? Watch how it works at www.BBDE.pet/how-it-works
Ready to support when you shop? Click the "Shop Now" button below!
Big Black Dog Enterprises looks forward to helping you support San Diego Humane Society when you put a smile on your furry, feathered, and scaly friends' faces!
---