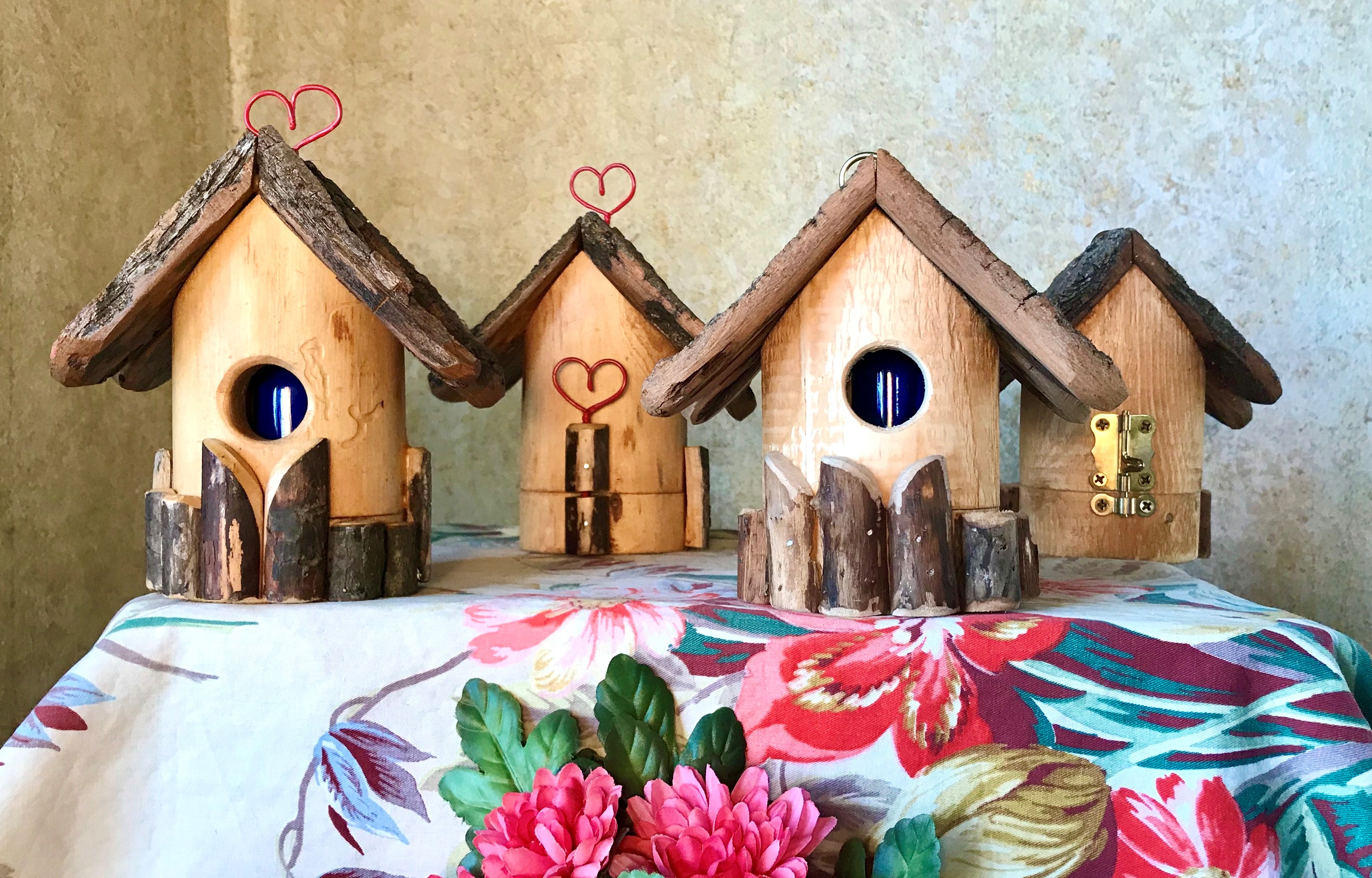 Garden Keepsakes
---
The Spirit House is a finely crafted, 6" tall keepsake, hand made with skill and good intention to honor your loved ones. Cut from cured, fallen branches, carefully selected by us, this keepsake design is made using the highest end cabinetry techniques. The wood is sanded, sealed and waxed by hand to ensure that every piece is sturdy and special. A protected, yet visible cobalt blue apothecary jar holds ashes safely, discreetly and beautifully, forever. Family can even order all their keepsakes cut from the same branch to foster connection, even in loss.
There is a sanded spot on the bottom for a pet name or a paw print, or both. There is room on the front for engraving and space inside for a small note to go with the jar.
2 styles available: Red Hearts or Brass, each shown in photo with front and back views.
100% profits go to San Diego Humane Society
$65.00 price per house + $9.95 US shipping
Call, text or email to order. Secure invoicing with PayPal or Square. Amen & Maria Fisher can be reached at (509) 430-5434 or [email protected]
---