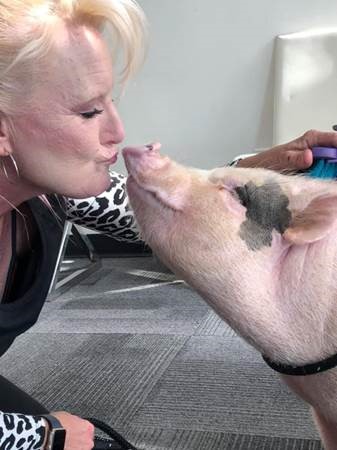 PET Talk: All About Pigs LIVE Zoom
July 16, 2020 at 6 p.m.-7:30 p.m.
---
San Diego Humane Society LIVE Webinar

Join Teri Crutchfield from Saving Animals and Healing Hearts to learn how to care for pigs throughout their lives and discuss the myth of the 30 pound "mini pig." Come learn what it takes to keep these special animals as companions. For more information and to sign-up, please click here.
---