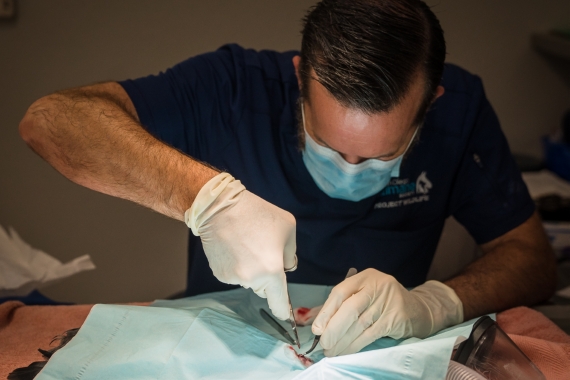 Wake Up With Wildlife
December 5, 2020 at 9:30 a.m. - 10:30 a.m.
---
Virtual (Zoom)

Dr. Jon Enyart is the Director of Wildlife Medicine for Project Wildlife. He will be presenting numerous individual cases while also providing a general overview of the most common injuries and diseases seen at the Bahde Wildlife Center. There will be a brief section introducing everyone to the hospital and daily operations of the Project Wildlife Medical team. The remainder will focus on specific issues which are important for the public to be aware of as they are often preventable. This will include fishing line and hook or garden netting entanglement, pellets or buckshot, solar panel burns, poisonings and window strike injuries. There will be brief Q&A to follow.

There is a $5 fee for this program. If you're a San Diego Humane Society staff member or volunteer, please email
[email protected] before registering. ZOOM information will be sent to you the day before the presentation.
---