Cozy Cat Cave
Estimated time 20 minutes
Supplies
2 flat pieces of cardboard (about 15" x 15")
Packing or duct tape
Phillips-head screwdriver
2 wire hangers
Needle-nose pliers
Large crew-neck T-shirt (color and design your preference)
2–4 large safety pins
Instructions
Stack the cardboard pieces together and tape them along all four edges to form one flat, sturdy piece. Use the screwdriver to make a hole through them near each corner.
Untwist and straighten the wire hangers (using pliers if necessary). Form each wire into an arc. Insert the ends of one wire about an inch through the upper left and lower right hole. Use the pliers to bend the ends at a 90-degree angle and tape them to the underside of the cardboard.
Repeat with the second wire in the lower left and upper right hole so the arcs form an X over the cardboard. Tape the wires together where they meet at the top of the arc, so they won't tip over.
Pull the T-shirt over the entire structure, arranging the neck hole on one side as the entrance. Once the T-shirt is placed, gather and fold the extra fabric neatly on the underside, using safety pins to secure.
---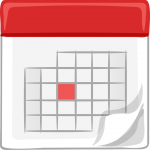 / Save the Date /
February is National Responsible Pet Owners Month, so give yourself a big pat on the back for all the good you do.
Published: February 1, 2020