Pantry Service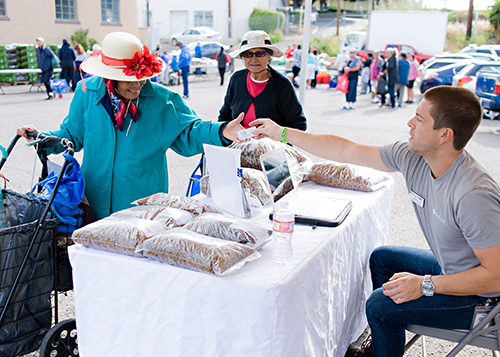 This is a supplemental service intended to help alleviate some of the cost associated with purchasing pet food for pet families in transition. Income-qualified clients (San Diego residents who are receiving government assistance such as CalFresh, Medi-Cal, or Unemployment) may pick up dry dog or cat food once every 30 days at one of the distribution sites listed below.
Distribution Schedule
San Diego Humane Society Campus Locations
572 Airport Road
Oceanside, CA 92058
Daily | 10 a.m. – 1 p.m.
3500 Burnet Drive
Escondido, CA 92027
Daily | 10 a.m. – 1 p.m.
5480 Gaines Street
San Diego, CA 92110
Daily | 10 a.m. – 1 p.m.