Ways to Help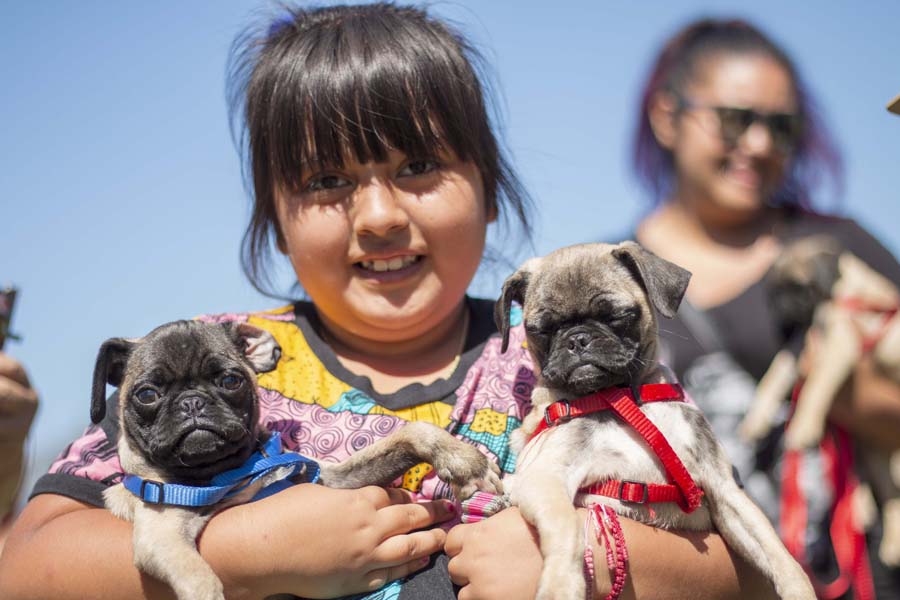 PAWS San Diego, the official safety net program of San Diego Humane Society, provides pet food, essential services, and support to assist people in our community in keeping their companion animals during difficult times. As someone who cares about animals, you can join PAWS San Diego in helping people keep their pets by making a monetary or in-kind contribution.
Any gifts given to San Diego Humane Society through the PAWS San Diego program will be designated to this program.
Donations can be made online here, by phone at 619-243-3434 or by mail to 5500 Gaines St., San Diego, CA 92110.
Compassionate, dedicated volunteers are needed to assist the PAWS program. PAWS San Diego, a program of San Diego Humane Society, helps people keep their pets by providing essential pet services and support to low-income pet families all over San Diego County. Our clients include seniors, people who are chronically ill and/or disabled, veterans, members of the military and homeless individuals. Learn how you can help here.
Make a donation in honor or memory of a loved one and we'll send a personal card to the honoree (or a close family member), notifying them of your thoughtful gift.
Your gift of supplies will help care for thousands of wild animals this year. See PAWS San Diego's most needed items listed on San Diego Humane Society's official AmazonSmile® Charity List.
Before ordering from our Charity Wish List, you will be asked to sign up for AmazonSmile®, an Amazon.com program that will donate 0.5% of your purchase price directly to SDHS.

More information about San Diego Humane Society wish list items can be found here.
Estate planning and bequests can help you leave a legacy of compassion for wildlife. Learn more here about how you can make a big impact with a future gift.
A simple email or phone call can turn your car, motorcycle, boat or recreational vehicle into cash for PAWS San Diego. Use this secure online donation form.
You or your company can help sponsor one of our special events or education presentations and receive special event promotions and recognition in return. For more information, please contact Bobbie Barnes: [email protected] or call 619-243-3401.
Many employers sponsor gift programs that match employee charitable contributions. Ask your employer about how to double your gift and designate us as your charity of choice through payroll deductions with the United Way or Combined Federal Campaign. Learn more about workplace and matching giving here.
Thank you for your continued support of our work and help to save thousands of wild animals every year!