Be a Volunteer Hero!
San Diego Humane Society has more animals in care than ever before in our organization's history. Like so many shelters across the country, we're over capacity with animals who need our help.
That's why we need YOU! By committing to a weekly volunteer shift from now until Aug. 31, you can be a hero for animals in our time of need. So put on your cape (aka, the Volunteer shirt we'll provide to you!) and save the day during our busiest summer months! With your support, we can turn our most challenging season yet into a Summer To Save Lives.
Here's where we need the most immediate help:
Morning Routine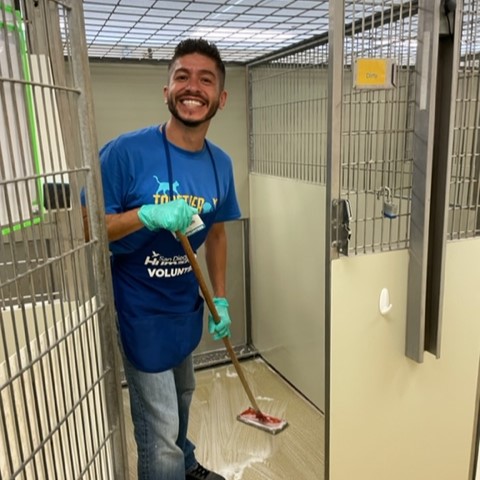 Early bird saves the day! We have a special need for volunteers for our Morning Routine shift at all campuses. This essential shift helps with cleaning animals' housing before the shelter opens to guests at 10 a.m. You'll make an immediate (and very satisfying!) impact on the wellbeing of animals in our care by giving them a fresh, clean housing area for the day, and helping them put their best paw forward for potential families! Shifts available daily between 7 a.m.-10 a.m.
---
Guest Guides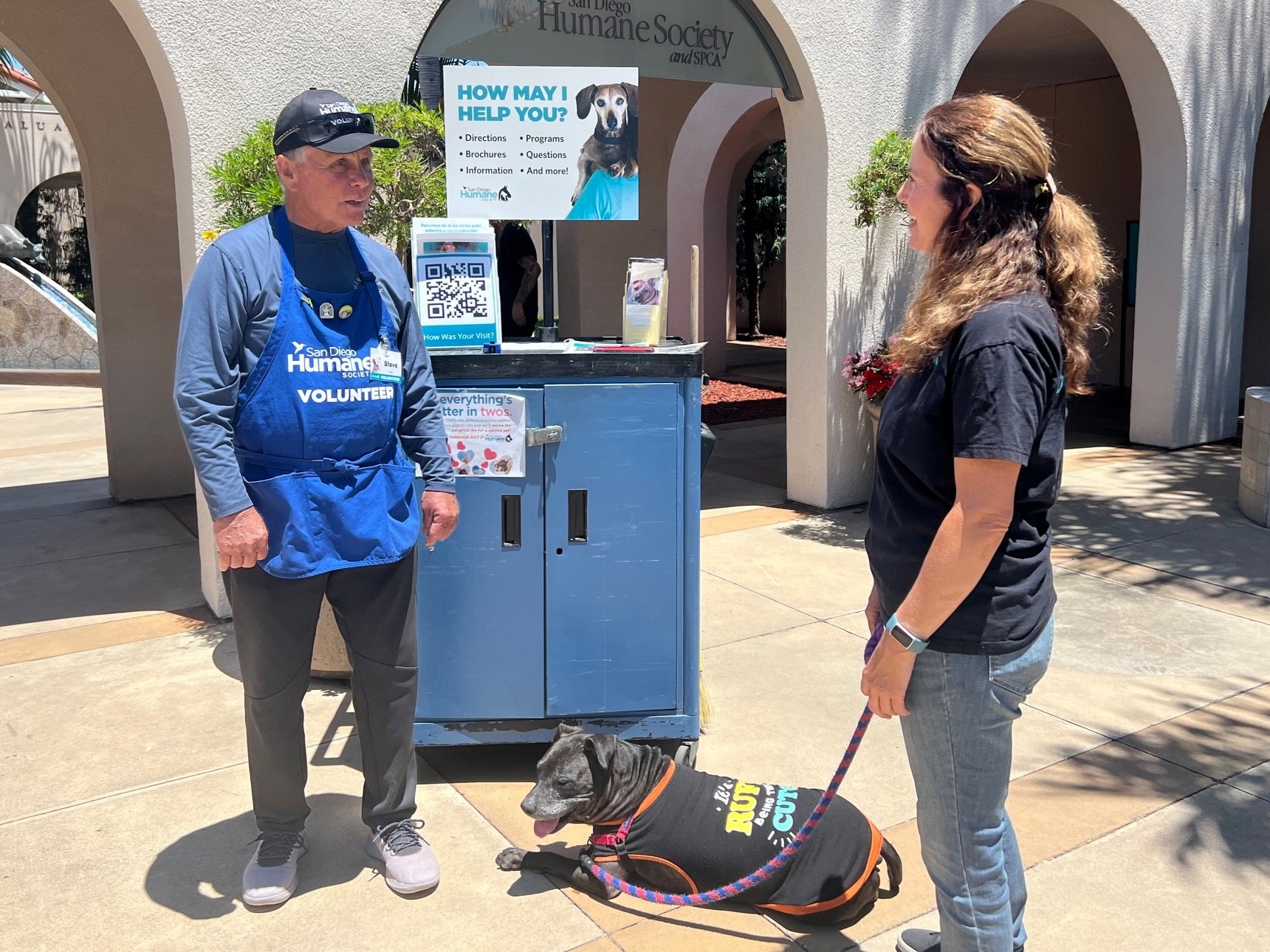 Are you an animal lover and a "people person"? Guest Guide volunteers provide a welcoming experience by greeting each guest and connecting them with the services they need: adopting a new family member, bringing in a found stray, receiving free pet food and supplies, reclaiming a lost pet and more. Whatever they need, Guest Guides are there to welcome them with compassion and direct them to the appropriate department. Shifts are typically available Tuesday-Sunday between 10 a.m.–6 p.m.
---
Escondido and Oceanside Volunteers
We need help at all San Diego Humane Society locations, but especially at our Escondido and Oceanside campuses!
Become a summer Volunteer Hero today!
If you are a first-time volunteer, choose a campus from the list below to begin the application process:
If you are an existing volunteer, log in to your volunteer record at myimpactpage.com or through the MyImpact phone app to sign up for shifts!
Looking for other ways to volunteer? View the full list of our year-round volunteer opportunities here.
Questions? Check out our Volunteer FAQs or contact San Diego Humane Society at 619-299-7012.