Rehome a Pet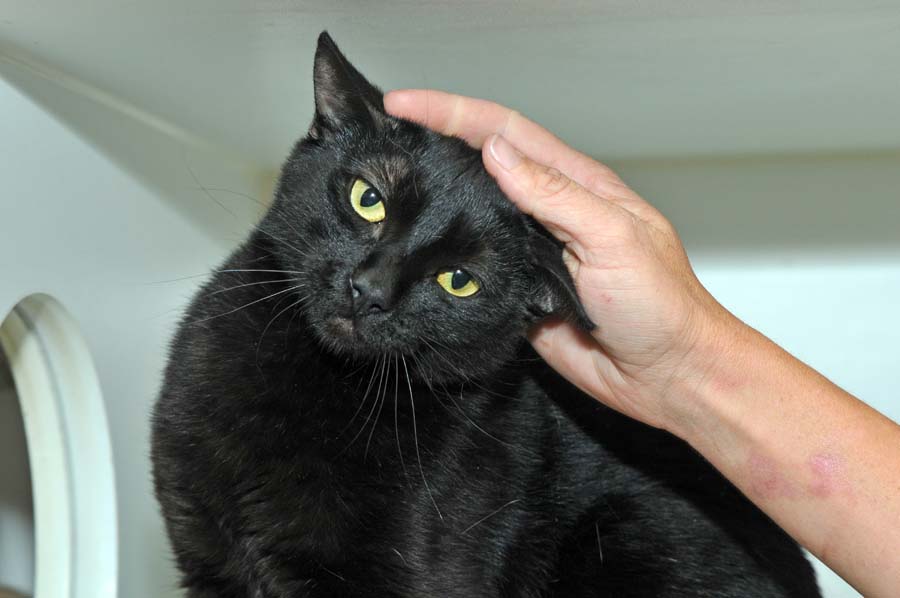 Need to relinquish your pet?
We understand the need for some owners to relinquish their pets.

At this time, we strongly encourage owners to hold onto their pets

. Please consider keeping your pet until the state-wide stay-at-home order is lifted.
Resources are below that will help you find a new home for your pet. The full toolkit to rehome your pet yourself can be found here.
Additionally, you will find resources below that may help you keep your pet by addressing medical, behavioral and other concerns.


Otherwise, we ask that you please make a Pre-Admission Phone Call appointment here so we may provide you with safe instructions for relinquishment.
Facing the decision to give up your pet can be devastating and we know it's not easy. We understand that there are sometimes circumstances that may prevent you from being able to keep your pet, and San Diego Humane Society is here to help.
Pets are often surrendered to a shelter because an owner is unaware of other options or resources that can help the pet remain in their home. We offer resources and other opportunities to help families maintain the bond they have with their pets. If you've exhausted these resources, please first consider directly re-homing your pet.
---
You don't have to surrender your pet! Visit getyourpet.com to find your pet a new home. Get Your Pet is an online community that directly connects people who need to give up a pet with people who want to adopt. Pet adoption made easy!
---
Alternatives & Resources
Many pet-related problems are solvable and our trained staff is here to help with each unique situation! Whether it's a behavior problem, a housing issue or another kind of crisis, we're here to help and offer guidance. Call 619-299-7012 so we can find a solution together.
---
Rehome Your Pet Without Taking Them to a Shelter
Download the re-homing tool kit, full of resources to help you find a new home for your pet.
Don't rush! Take time to find your furry friend the best new home.
Increase your pet's adoptability by having them spayed/neutered, groomed and up-to-date on vaccinations.
Tell your friends, family and coworkers. The more people that know you need help, the better chance you'll have.
Advertise in the local newspaper or online, but use caution when considering unknown individuals or families as your pet's new owners. Share your expectations for your pet's new home and be sure to ask questions to identify a home that will be a good fit for your pet. No one knows your pet better than you do!
Never abandon your pet! San Diego Humane Society is here if you need to relinquish your pet.
List your pet with reputable partners who specialize in connecting pets who need a good home with families looking to adopt!
---
Relinquishing a Pet
If you have questions or need to surrender your pet, please call:
San Diego: 619-299-7012, ext. 2241
Escondido: 619-299-7012, ext. 2737
Oceanside: 619-299-7012, ext. 2858 (dogs)
Oceanside: 619-299-7012, ext. 2000 (cats and small animals)
Please allow at least 25 minutes to relinquishment your pet. There is a $25 relinquishment fee to help cover the cost of care ($40 if you live outside our jurisdictions).
When you surrender your pet, you are giving up all legal ownership rights to the animal. Legal ownership and responsibility are transferred to San Diego Humane Society. We take your animal's well-being very seriously and have a team of compassionate and dedicated animal care professionals who will provide loving care.
---
Relinquishing a Litter
If your pet has had a litter of babies, you can bring the offspring to San Diego Humane Society. We will take in the litter ($25 relinquishment fee) and spay and neuter the parent animal(s) free of charge, to help curb pet overpopulation and ensure every adoptable animal finds a loving home.
To bring in your litter and schedule your spay and/or neuter surgery, please call 619-299-7012, ext. 2241.
More info on San Diego Humane Society's spay/neuter services can be found here.
Pet Friendly Housing
Pet-Friendly Housing in San Diego County
If you plan appropriately and begin your search early, you will have a better chance of finding the right place for you and your companion animal.
Full list of Pet-Friendly Housing in San Diego County
SEARCH
---