Vaccine Clinics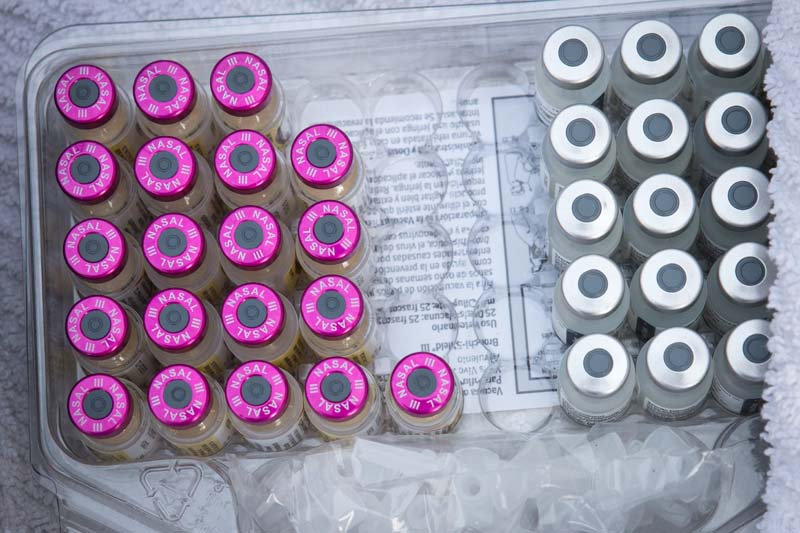 Please bring your dog(s) on a leash and cat(s) inside a cat carrier (one cat per carrier). Collars and ID tags on your pets are recommended.
Please note, we offer rabies vaccinations for dogs and cats only.
---
LOCATIONS AND HOURS
To further our mission and for your pet's well-being, we offer convenient vaccination and microchip clinics throughout the county.
All vaccine clinics are limited to the first 75 animals


Due to high demand please arrive early and allow at least 30 minutes to complete the vaccine services. Vaccine clinics can be cancelled with little or no notice due to a severe weather advisory.
San Diego
5500 Gaines St.
San Diego, CA 92110

Vaccine Clinics Every Thursday

8 -10 a.m.
$10 for Rabies; $10 for Distemper Combo Vaccinations (1-year DHPP for dogs and 1-year FVRCP for cats), $15 for microchips
Cash & credit card only accepted at this location.

Oceanside
572 Airport Road
Oceanside, CA 92058

619-299-7012, ext. 2000

Vaccine Clinics Every Wednesday

8:30 - 10:30 a.m.
$10 for Rabies; $10 for Distemper Combo Vaccinations (1-year DHPP for dogs and 1-year FVRCP for cats), $15 for microchips
Cash, check, credit card accepted

Escondido
3500 Burnet Dr.
Escondido, CA 92027

619-299-7012, ext. 2739

Vaccine Clinics Every Saturday

8 - 10 a.m.
$10 for Rabies; $10 for Distemper Combo Vaccinations (1-year DHPP for dogs and 1-year FVRCP for cats), $15 for microchips
Cash, check, credit card accepted