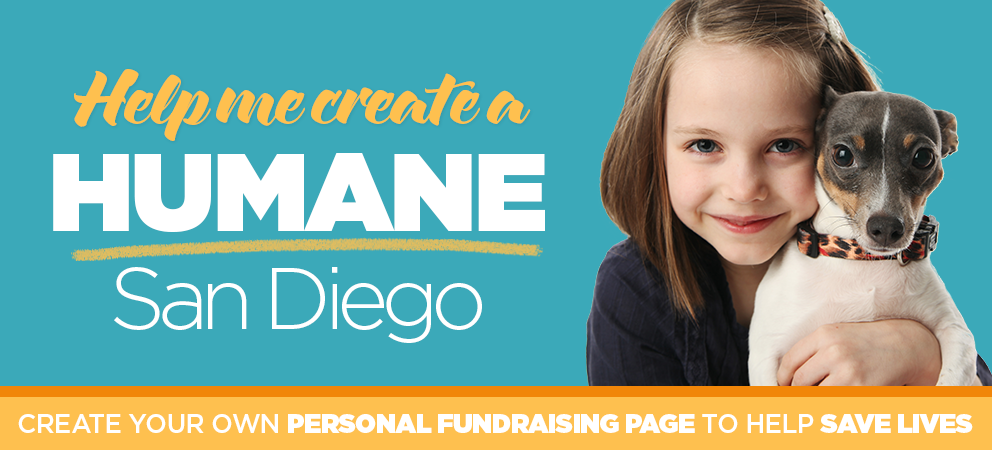 Turn any occasion into a life-saving fundraiser for animals!
Athletic Events
Birthdays
Work/Church/School Group Events
Life Milestones
Memorials
It's quick and easy!
Create your very own fundraiser in three easy steps. Start by creating a personal fundraising page to generate life-saving donations to benefit the animals at San Diego Humane Society.
---

Host a Fundraising Event for the Animals!
Thank you for your interest coordinating a fundraiser to benefit the animals served by San Diego Humane Society! We're honored to have your support.
Please begin by reviewing these third party fundraiser guidelines, which will help you create the best fundraiser possible (and ensure it meets all necessary requirements).
Then, submit your fundraising proposal. Please allow at least two weeks for us to process your request.
If you have any questions about how to make a life-changing difference for animals by fundraising on behalf of San Diego Humane Society, contact Rhea Marie at [email protected] or 619-299-7012 ext. 2406.
---
Upcoming Events Benefiting San Diego Humane Society