Found Stray Pets?
San Diego Humane Society is admitting stray pets at El Cajon, Escondido, Oceanside and San Diego campus locations. Please check our Hours and Locations page for more information. If you have found an outdoor cat, please click here for information about how to determine whether the cat should be brought to a shelter.
If you find a stray animal after hours and are able to keep the animal overnight, please do so. If you are unable to safely care for the animal overnight, call 619-299-7012, press 1 for next steps.
These tips can help you reunite animals with their families!
If you are in a position to keep the animal in your home while searching for their family, please review the tips below to help guide your search:
File a Found Pet Report with SDHS.
If you're not able to find the pet's owner on your own, contact San Diego Humane Society and other local shelters in surrounding cities by phone or e-mail to provide a Found Pet report. Local law requires found reports to be filed with the appropriate shelter no later than 24 hours after the pet is found. For a list of jurisdictions, please click here.

For San Diego Humane Society, call 619-299-7012 or email us at

[email protected]

to provide as much of the following information about the pet as possible: age, weight, breed, color, overall description, location found and a photograph. The information and photo will help us cross-reference lost pet reports.

View more San Diego Shelters and Animal Service Organizations and Wildlife Services.
Check for an ID tag.
See if the animal is wearing a collar with identifying information.
Ask your neighbors.
Eighty percent of lost pets are found within one mile of their home. Ask your neighbors or people in the area if they recognize the animal or know the owner.
Search PawBoost.
Search PawBoost for animals who have been reported as lost or missing.
Hold the pet for a few hours.
If you can, keep the animal in your care while you see if you're able to locate the owner in your neighborhood rather than bringing them into the shelter. If you found a stray dog, these tips can help you safely introduce them to your resident dogs. If you have cats or small pets at home, it's best to keep them separated from the stray dog.
Check the chip!
If the pet is not wearing an ID tag, you can take them to your local veterinary office or closest shelter location to have them scanned for a microchip. A Community Lost and Found volunteer with a microchip scanner may also reach out to help.
Create a Found Pet flyer.
Use this template to create a flyer and post it at local coffee shops, dog parks, pet stores, veterinary offices and other businesses.
Use online resources.
Post about found pets online following these tips:

Post photos and a description of the pet to community Facebook groups in your area.
Nextdoor is a critical resource for reuniting pets with their families. Tips for posting lost pets on Nextdoor can be found here. Be sure to include a photo and description of the pet.
Post a found report and photo on the Lost & Found section of craigslist.com.
If an owner does not come forward and the pet is a candidate for adoption, he or she will become available through SDHS or transferred to a rescue partner organization. If you are interested in adopting the pet, they must serve a legal stray hold at a San Diego Humane Society shelter. You may place a finders hold and San Diego Humane Society will be happy to help you complete the adoption once the legally required stray holding period ends.
---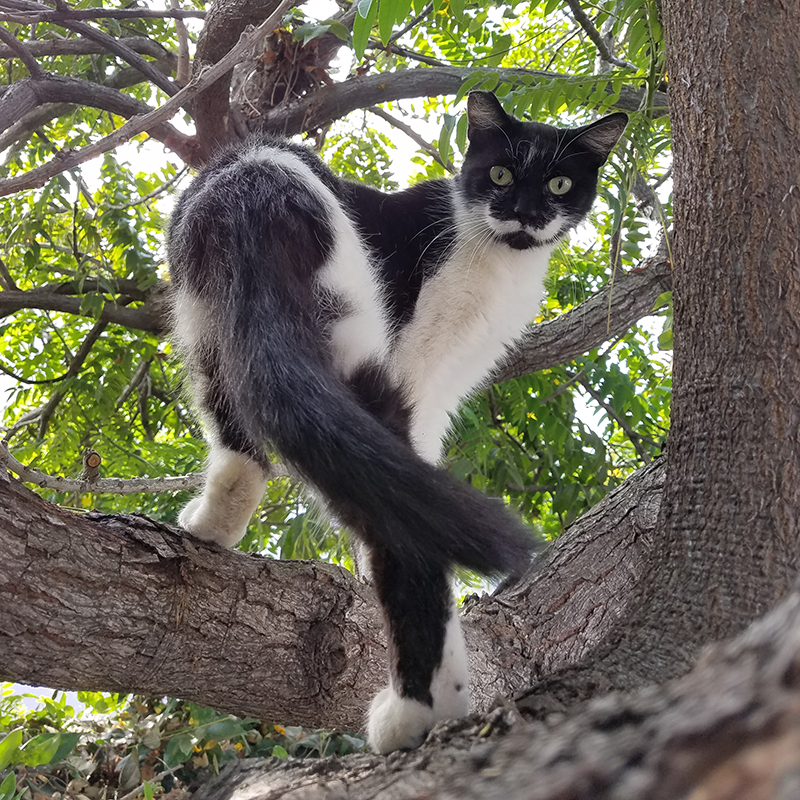 ---