Military Support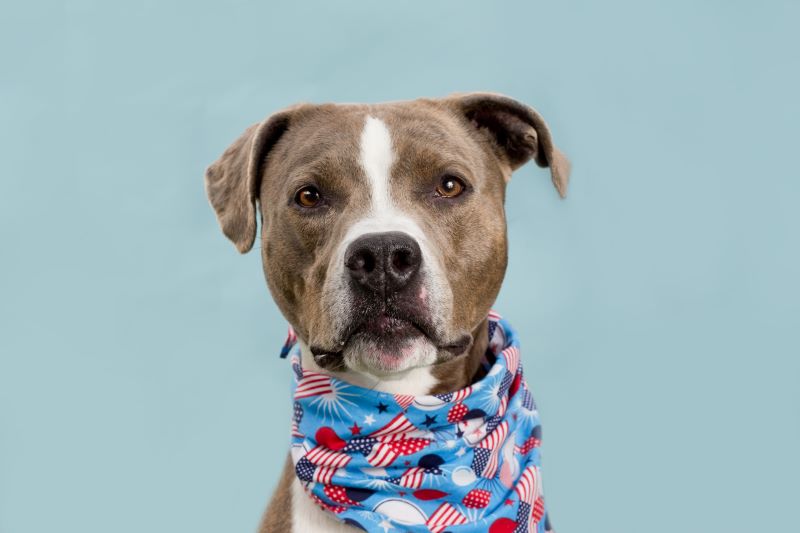 San Diego Humane Society is sensitive to the needs and pressures of our service men and women and their family members - especially furry ones.
We thank you for your service and hope that you find this information useful.
---
Special Discounts
We are proud to offer special military pricing:
10% discount on adoption fees with military ID.


Fee Waived: In accordance with Senate Bill No. 245, San Diego Humane Society, a public animal shelter, shall not charge an adoption fee for any animal if the person adopting the animal presents a current and valid driver's license or identification card with the word "VETERAN" printed on its face pursuant to Section 12811 of the Vehicle Code. We may limit the number of animals adopted as pursuant to this section to one animal each six-month period.


---
How do I take my pet if I'm relocated?
If you receive transfer orders, do the following as early as possible:
Health History and Medicines: Contact your veterinarian for a copy of your animal's records and ask them to provide a three-month supply of any medications your pet is taking, plus written prescriptions for refills.
Quarantine Requirements: Find out if the country where you will be based requires incoming animals to be quarantined. Quarantine periods can last anywhere from several days to several months and the pet owner typically incurs any costs for food, grooming and care. Your base veterinarian or the country's consulate should be able to inform you of all quarantine regulations and costs.
---
How do I prepare my pet for air travel?
The Department of Defense (DOD) has strict policies regarding the transport of animals on military craft so be sure to check for current regulations.
If you are flying on commercial aircraft, contact the airline for their regulations concerning vaccines, licensing and carrier size requirements. Book nonstop flights to avoid connections and try to travel early in the morning or late at night. Note that airlines often impose travel restrictions during extreme weather months.
Your pet should travel in a sturdy and roomy carrier marked with your name, address, email address and phone number. Check the carrier latch prior to travel and remember that your pet should always wear a collar and ID tag.
---
How do I prepare my pet for moving by car?
If your pet will be riding in the car with you, be sure to have proof of rabies vaccination and a current health certificate available when crossing state or international borders.
Making small preparations before the trip will help you and your animal feel more comfortable in the car. Make sure to groom your pet, bring toys, plenty of water, keep your animal leashed or contained at all times, and avoid leaving the animal in the car during extreme temperatures.
---
How do I find a veterinarian overseas?
Although most military installations have veterinary facilities, you may be transferred to a base that does not offer such services. Prior to your transfer, check to see if there is a base veterinarian and speak with their office about veterinary care available at your destination, on-base or otherwise.
Need a Temporary Home for Your Pet?
Relatives or friends should be the first choice for a temporary home for your pet. This arrangement gives both you and your pet a sense of security and a less stressful parting. Volunteer foster families may offer temporary care during times of crisis when sudden transfers and deployments occur. Ask your base veterinarian about these care programs.
Creating a Pet Care Agreement
No matter the amount of time you will be gone, it is important to have a written agreement with your pet's temporary caregiver.
Make sure to include:
Financial arrangements for food and medical care.
Contact information for veterinarian and emergency contacts.
What to do if the caregiver can no longer provide care.
What to do if you cannot reclaim your pet.
Important details about your pet.
Before You Deploy
Make sure your animal is up to date on vaccinations, is spayed or neutered and has insurance updates in case of injury or damage to caregiver or caregivers home. Update your microchip identification with current contact information for the person caring for your pet as well as the your current contact information.
What if I can no longer care for my pet?
If you must put your pet up for adoption, contact your local base animal shelter or community animal shelters. Please provide staff with all information about your pet. Never turn your animals loose with hopes that they will find a home.
San Diego Humane Society Resources
Community Pet Pantry
San Diego Humane Society offers supplemental pet food assistance to families in need from 10 a.m.-6 p.m., Tuesday through Sunday at each of our campuses.
Learn More
Spay and Neuter Services
San Diego Humane Society allows active military with military identification who meet the *eligibility requirements to schedule spay/neuter surgeries for cats and any breed of dog under 100 pounds. *Please call ahead to confirm you meet the requirements 619-279-5085.
Learn More
Behavior and Training Advice and Classes
San Diego Humane Society offers training classes and resources to address a variety of needs for companion animals.
Learn More
Vaccine Clinics
San Diego Humane Society offers convenient vaccination and microchip clinics throughout the county.
Learn More
Microchipping Clinics
Microchipping is a proven way to successfully recover your pet should he become lost. San Diego Humane Society offers microchipping services to ensure that you can quickly recover your pet.
Learn More
Resource Center
As a trusted, local animal welfare organization, San Diego Humane Society has compiled tips, tricks and resources to help you take the very best care of your pet. Whether it's training tips, wellness information or financial resources, we're here to answer your pet-related questions. If you don't find the information you're looking for here, give us a call at 619-299-7012.
Learn More
---
Other Organizations, Resources and Services
Air Mobility Command
Resource brochure with pet tips for moving with your pets.
amc.af.mil
American Veterinary Medical Association
Useful articles and resources.
avma.org
Canine Companions for Independence
Through the Wounded Veteran Initiative, CCI provides assistance dogs to U.S. war veterans across the country.
cci.org/veterans
Dogs on Deployment
Provides assistance with veterinary costs, including spay/neuter or unexpected surgeries.
dogsondeployment.org
Freedom Dogs
Offers custom-trained specialty service dogs for wounded members of the military.
freedomdogs.org
Guardian Angels for Soldier's Pet
Assists active duty service members, wounded warriors, veterans, and their beloved companion animals or assistance service canines.
guardianangelsforsoldierspet.org
Guide Dogs of America
Trains dogs for veterans with post-traumatic stress disorder (PTSD), traumatic brain injury (TBI) and/or mobility issues.
guidedogsofamerica.org
Military OneSource
Moving assistance is just a click away, 24/7, with these online tools to help you rule your relocation and get to the best part of your PCS — your new home.
militaryonesource.mil
Move.mil
Official DOD customer moving portal.
move.mil
Next Step Service Dogs
Provides expertly-trained service dogs for service members suffering from Post-Traumatic Stress Disorder (PTSD) and Traumatic Brain Injuries (TBI).
nextstepservicedogs.org
PACT for Animals
Facilitates foster placement for military service members during deployment.
pactforanimals.org
Pets for Patriots
Helping veterans adopt pets and shelter animals find homes.
petsforpatriots.org
Sierra Delta
Sierra Delta provides grants to cover the costs of dog training to meet the individual needs of veterans.
sierradelta.com
SPCA International
To keep military families together by providing financial assistance for pet relocation costs. All branches of the military can qualify for grants.
spcai.org/get-involved/military-support
United States Department of Agriculture
The USDA lists state by state pet animal import regularions you should be aware of.
---
These resources are provided as a benefit to our animal-loving community. References listed here for any specific product, process, or service is for the information and convenience of our website visitors and does not constitute any kind of endorsement or recommendation by SDHS.