Welcome!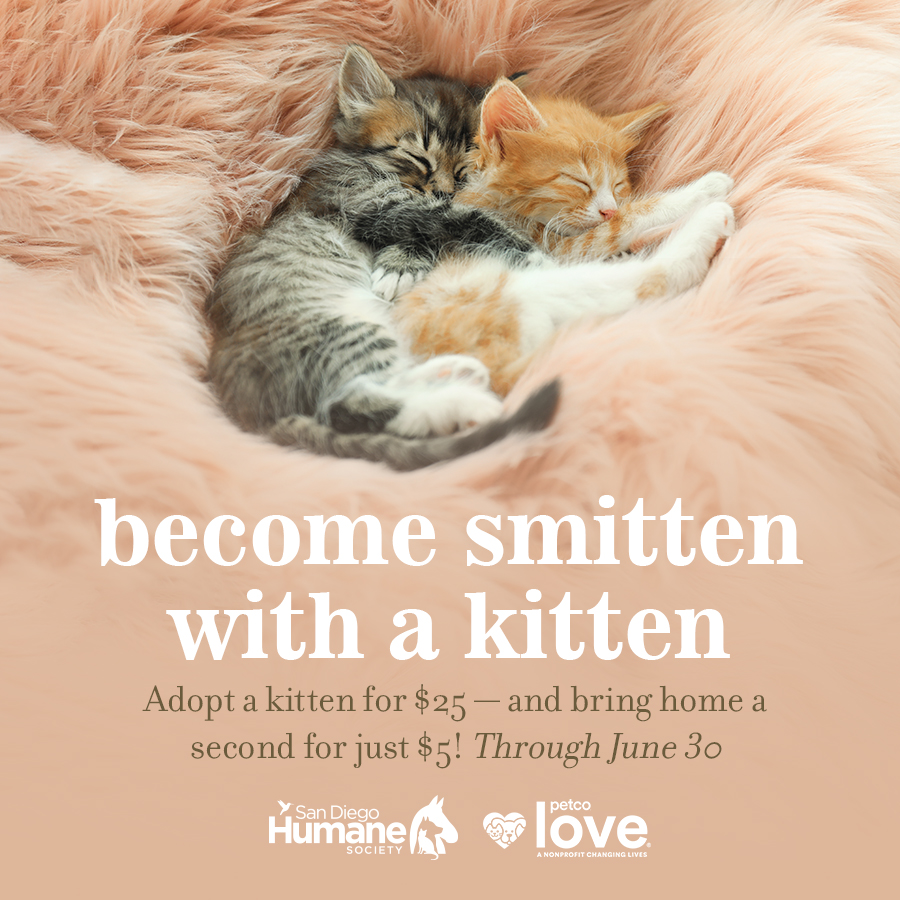 Once you have found an animal you're interested in, you can begin the adoption process in several ways! To adopt in person, please visit any of our campus locations during business hours. Or, to begin the process virtually, please select "Adopt me" on that animal's individual profile page and follow the on-screen steps to create a profile with
Adopets
. After you set up your account, you'll receive an email with instructions on how to schedule a phone call with an adoption counselor. Review our adoption process for more detailed information.
San Diego Humane Society has a variety of adoptable pets available including cats, dogs and small animals like rats, rabbits, hamsters, birds, reptiles and more. Choose a location, species, sex, age and/or size to filter your search results. Alternately, you may enter a specific animal name or animal identification number if you have it.
Adoption Process Featured Pets Rescue Partners Rehome a Pet