Dog lost in Las Vegas reunites with family in San Diego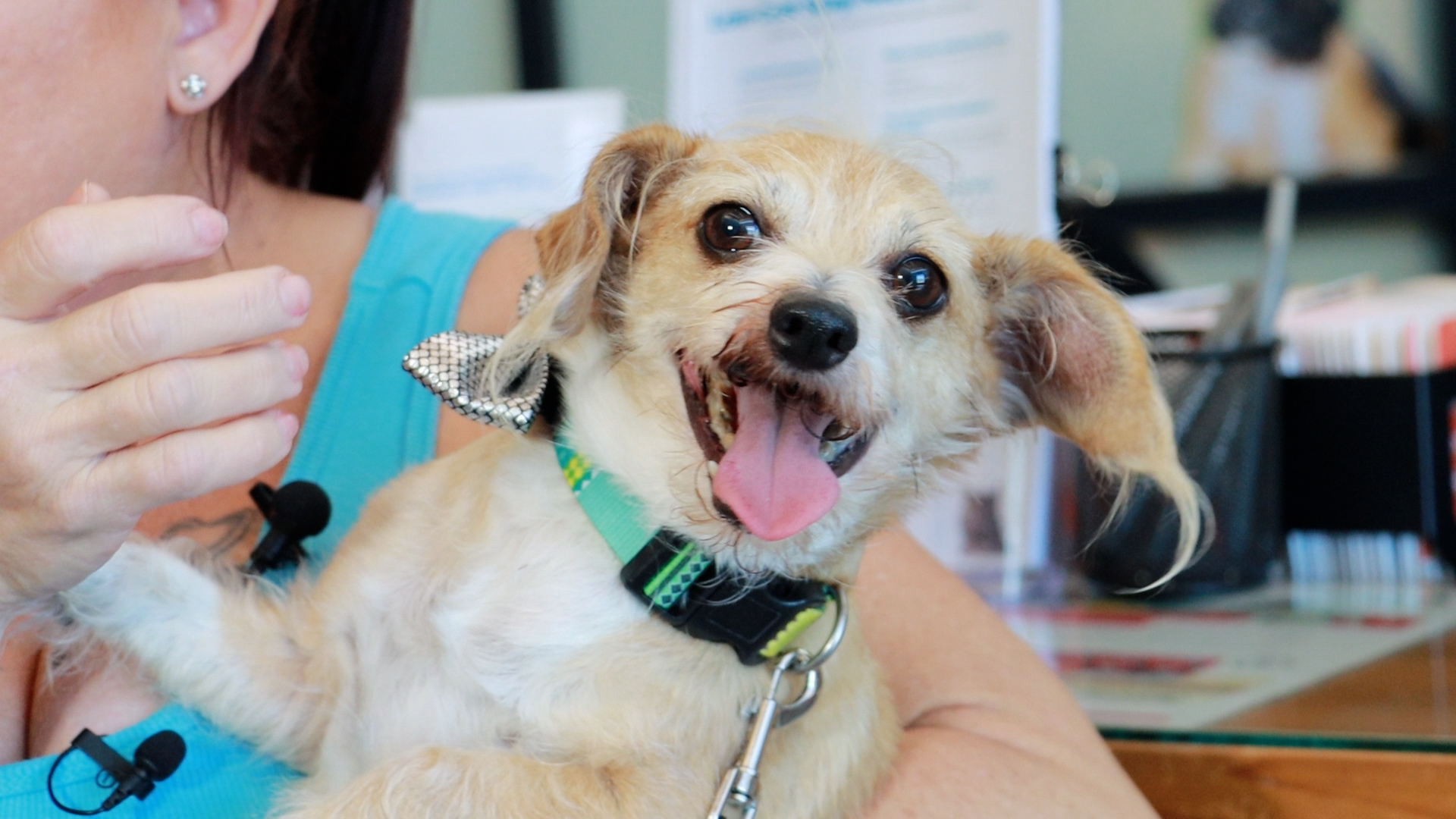 A dog who went missing from his home in Las Vegas on July 3, 2023, was reunited with his family on July 20 at San Diego Humane Society's El Cajon Campus.
Ryder, a 9 year-old Chihuahua-terrier mix, was brought in to San Diego Humane Society's El Cajon Campus as a stray on July 17, 2023. The finder stated they found him outside a Ross store in El Cajon, and brought him to San Diego Humane Society.
Luckily, the dog had a microchip, and the Lost & Found team immediately called the number to locate Ryder's owners. They were ecstatic — and very surprised — that Ryder had shown up 335 miles west of their home. Right away, they started making plans to drive and pick up their beloved pup.
Ryder's dog mom Debbie Ferris says he went missing on July 3, from their yard in Las Vegas, NV. She does not know how he got out — or how he got to California. Ryder's "aunt," Darlene Hardee, and best dog friend Blondie also made the trip with Debbie and were present for their reunion.
We are so happy this story has a happy ending — all thanks to a microchip with up-to-date contact information! If your pet needs a microchip, you can make an appointment to get one for just $25 at any of our campuses.
Published: July 20, 2023