SDHS Pup Participates in Puppy Bowl XIX
From homeless to starring on a national screen, rescue pup Erin will represent San Diego Humane Society at the Puppy Bowl!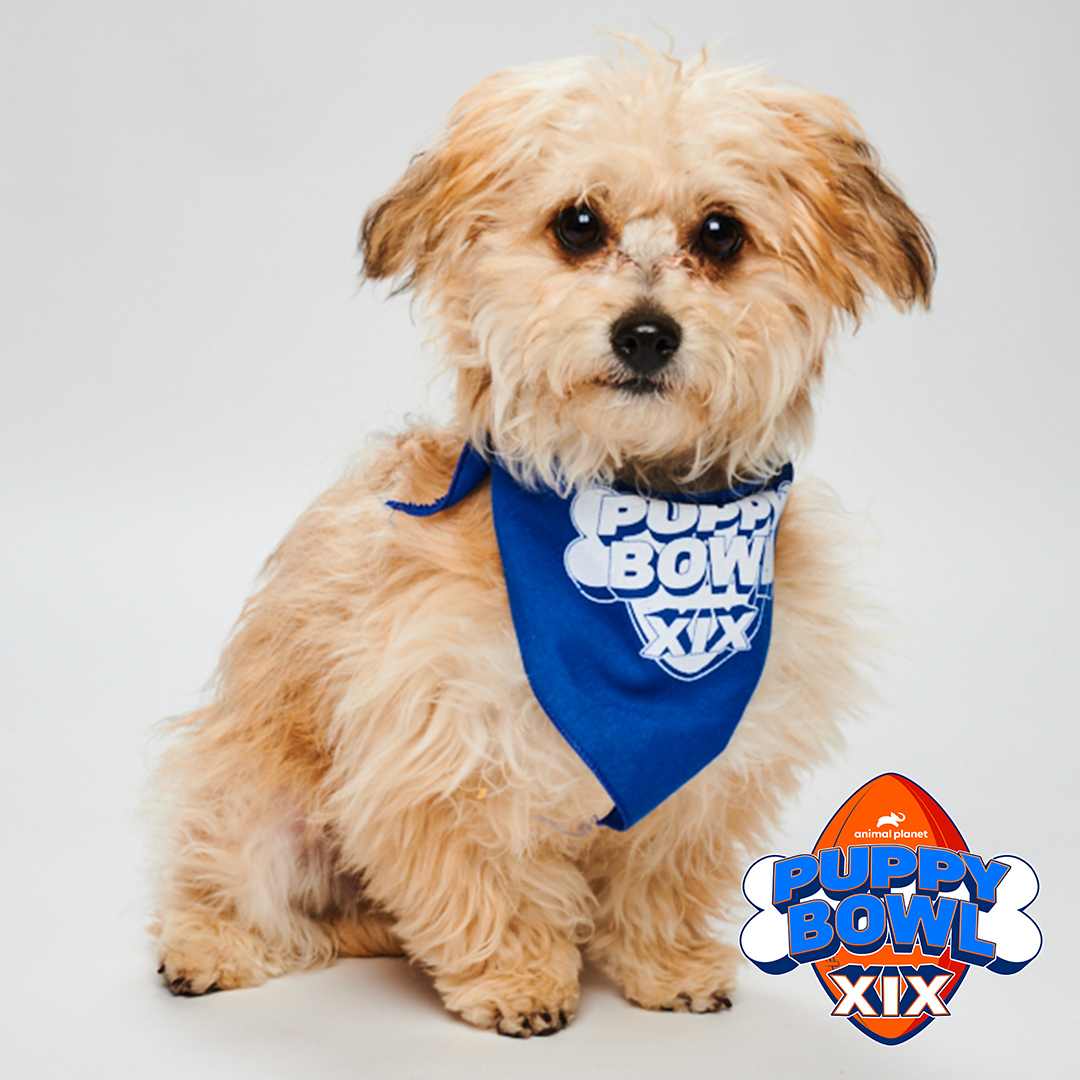 For the first time, San Diego Humane Society will have a puppy competing in the Puppy Bowl. The pup, an adorable terrier mix named Erin, will don a blue handkerchief collar and compete on Team Fluff for the "Lombarky" trophy during Puppy Bowl XIX, set to air on Super Bowl Sunday, Feb. 12, 2023 at 11 a.m. on Animal Planet.
Erin came in to San Diego Humane Society as a stray in July of 2022, at just 10 weeks. She was found by a good Samaritan in San Diego's Talmadge neighborhood all by herself, without a collar or a microchip. She was adopted just a week later, and is now living her best life with a wonderful family in Milwaukee, WI.
"Having shelter dogs highlighted on a national stage is incredibly valuable," said Dr. Gary Weitzman, president and CEO, San Diego Humane Society. "Just like Erin, all of the 500 deserving pets we currently have available for adoption here at San Diego will also shine once they get a second chance."
Published: February 6, 2023