Carol Spychalski
Vice President of Philanthropy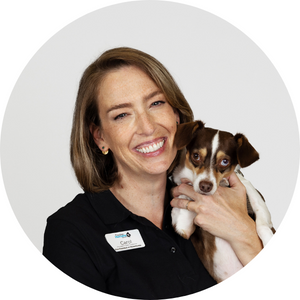 Since joining San Diego Humane Society in 2016, Carol has led the organization's major, planned and foundation giving efforts, implementing a proactive, strategic and relationship-based program that is essential to achieving San Diego Humane Society's mission. Carol is a key player in setting the direction for the organization's philanthropic vision, and has played an essential role in implementing the organization's first comprehensive campaign, More Humane: The Campaign for Animals.
Carol and her team have the honor of working directly with the organization's friends and supporters, partnering with animal lovers who are committed to creating a more humane world for pets and wildlife through their generosity.
At the same time, Carol coaches advancement professionals throughout the country to create effective, sustainable philanthropic programs. She is a frequent speaker at professional webinars, trainings and conferences. Before coming to San Diego Humane Society, Carol worked in advancement for University of California, San Diego, Sharp HealthCare and San Diego State University. She graduated from Ohio University with a bachelor's degree in journalism.
Carol lives in Mount Helix with her husband and the world's softest dog, Peanut Buster, who they adopted from San Diego Humane Society in 2022.