Dr. Zarah Hedge
DVM, MPH, DACVPM, DABVP
Vice President, Chief Medical Officer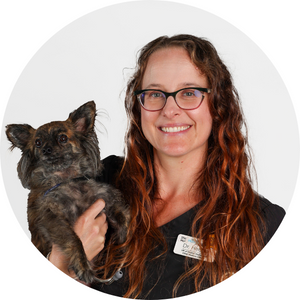 As chief medical officer, Dr. Zarah Hedge oversees a team of 25+ veterinarians who provide lifesaving specialized surgeries, progressive treatments and long-term care and rehabilitation for San Diego Humane Society's animal patients. The Veterinary Medicine department operates across four shelter locations, providing medical care rarely found in traditional shelter environments. In addition to medical exams, vaccinations, microchipping, diagnostics and other basic care, it provides advanced treatment for infectious diseases, dental and orthopedic surgeries, and more. The team also performs more than 21,000 spay and neuter procedures each year, many at low or no cost..
Certified veterinarians in the field of shelter medicine remain quite limited. Zarah is one of approximately 30 veterinarians in the world who hold the distinction of being certified in shelter medicine by the American Board of Veterinary Practitioners. She has more than a decade of experience and is a graduate of the College of Veterinary Medicine at Western University of Health Sciences in Pomona, where she was also an assistant professor after graduating.
Prior to joining San Diego Humane Society in 2019, Zarah worked as hospital director at WesternU Spay/Neuter Center in Van Nuys. She also continues to serve as a reserve field veterinarian for Rural Area Veterinary Services, a program of Humane Society of the United States. Four weeks per year, she travels to provide direct veterinary care to animals living on Native American reservations, including spay/neuter surgeries and preventive services. Zarah lives in Ocean Beach with her partner, her pup Gizmo — an adorable long-hair chihuahua mix — and cats Nica, Nora, Lilian, Mr. Cuddles and Ricky Bobby.