Michael Lowry
Senior Vice President and Chief Financial Officer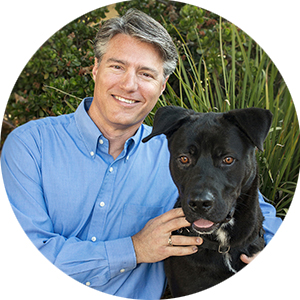 Michael Lowry brings over 26 years of experience in nonprofit accounting and finance to San Diego Humane Society as chief financial officer. Michael and the team in the Finance Department are responsible for recording all the activities, paying the bills and wages of this growing organization and then reporting that information back to the community. Michael takes pride in being able to break down and explain numbers to non-numbers people so they can do their jobs better.
Michael's professional experience began at the Deloitte office in San Diego where he worked with clients such as the University of San Diego, The Salk Institute, Children's Hospital and Health Center, San Diego Space and Science Foundation, Proxima, Next Proteins and Westland Hotels. He left Deloitte to pursue his career in nonprofit accounting and finance. Most recently, Michael spent nearly seven years at San Diego Opera Association.
Michael was born and raised in San Diego where he graduated from Mission Bay High School and attained a Bachelor of Accountancy from the University of San Diego. Michael often admits, "I'm a useless CPA because I don't do taxes." He and his wife, Amy, are the proud parents of two children. They note that they had two Alaskan Malamute furkids before they began raising their children. While they didn't have their own dogs for a while, they fostered dogs and puppies until they adopted, Camden, an Alaskan Malamute from SDHS.