Adopting During the Summer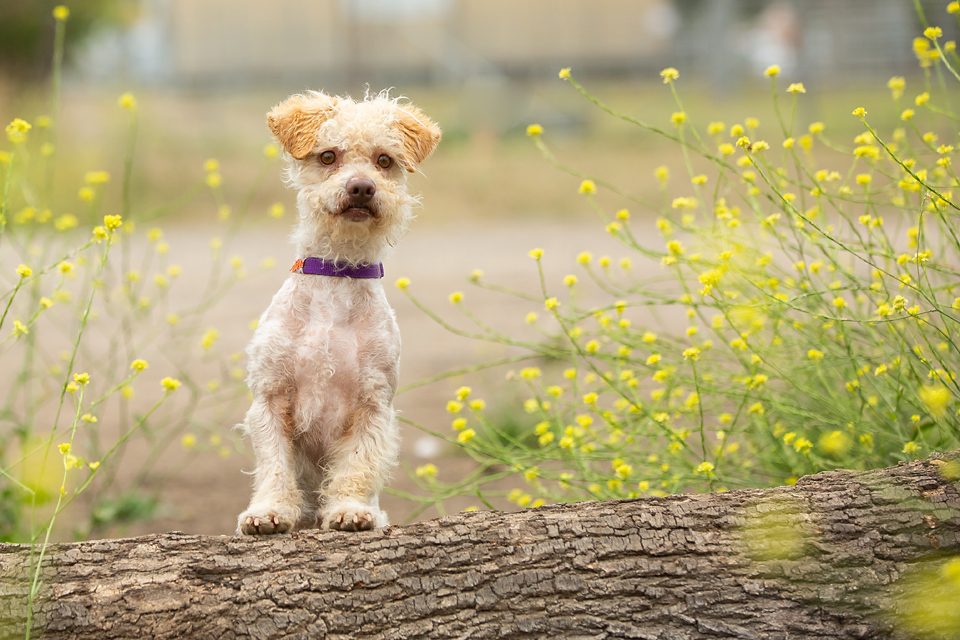 Summer is a great time of year to adopt, with many animals needing homes — including lots of puppies, kittens and other babies — and many people off from work or out of school. Here are four tips from San Diego Humane Society Community Training Coordinator Juliette Nash on how to make the most of the season.
1. Have Fun — But Not Too Much Fun!
This is the time of year that people are out and about, going everywhere from the beaches to the mountains and every park in between. Bringing a new dog can be a great way to bond, but you don't want to overwhelm your pooch. Especially with puppies, socialization is important, so add a little more activity at a time, so they can slowly grow accustomed to your favorite places, sports, people and more.
If you've recently adopted a cat, don't plan the family reunion for the next weekend. If you're having people over, have friends and family members meet kitty slowly — and give her treats to develop positive associations with your associates.
2. Beat the Heat
Plan outdoor activities on hot days to be out at sunup and home by mid-morning. Asphalt can quickly get too hot for your dog's paws. To check, place your hand on the asphalt for seven seconds. If it's too warm, use sidewalks or grass instead, and be alert for signs of heat stress, such as heavy panting, glazed eyes, a rapid pulse and unsteadiness.
If your dog is often in the backyard, make sure there is shade available all day. A kiddie pool can be fun for both children and dogs and provide a cooling treat. You can also give a frozen kong — freeze with a bit of peanut butter plugging one end, then add broth and freeze again to make a pupsicle!
For indoor pets, they should have a space that doesn't get overheated, and let them choose how much interaction and playtime they want.
3. Make Indoors Enticing
If you're spending a lot of time outside, you don't want to make the indoors seem like a punishment for your pet, so include playtime inside. Get crafty and come up with some enrichment games, like hiding treats that your pet can find (if you have more than one furry family member, try doing this in separate rooms). You can even freeze your dog's breakfast by putting it together the night before and covering it halfway with water — in the morning, this hockey puck will keep your pooch busy and cool!
You can also work on training inside, so keep your treats handy. Beyond teaching pets to sit or come, you can prepare them for traveling. Get your pet accustomed to getting into a crate by tossing treats inside so they create a positive association. You can also softly play car sounds they might hear while traveling and reward calm behavior.
4. Give Your Pet Alone Time
Most pets need some downtime during the day, so give your new best friend a chance to catch some zzz. They can have a tough time with changing schedules as well, so if you're taking two weeks off to play with your new kitten before going back to 40-hour work weeks, you should leave your pet alone occasionally to get used to it. Build up the time you spend away — and leave some exciting toys and enriching games — so life isn't completely different and your pet learns to play on his own. If your pooch will go to doggy day care when you head back to the office, plan for some time there in advance to help your dog acclimate.
Published: