"Beaglemania" Hits San Diego
"Beaglemania" arrived at San Diego Humane Society on Aug. 31, when the organization welcomed 108 beagles into their care. The dogs were part of the national rescue of 4,000 beagles from Envigo, a Virginia-based company that breeds and sells beagles for scientific testing. The dogs were living in deplorable conditions, in small cages without proper food, water, medical care or comfort. They were removed from Envigo after a lawsuit filed by the Department of Justice in May detailed horrific violations of the Animal Welfare Act.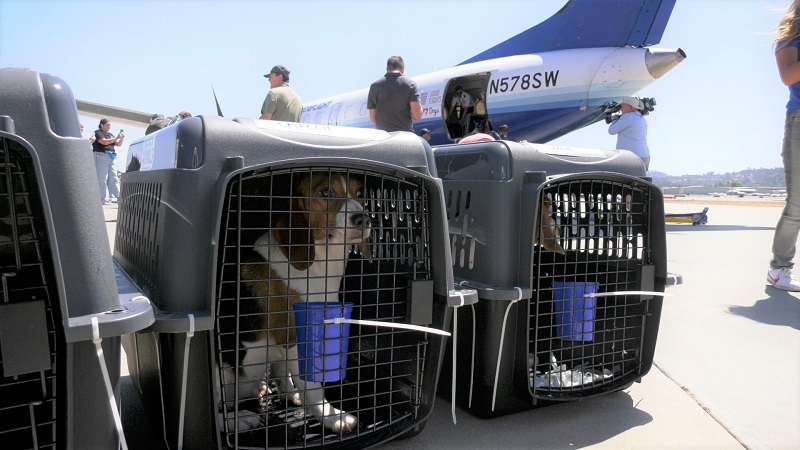 Despite the suffering these beagles endured, their futures are now full of hope. After arriving at Gillespie Field on a Greater Good Charities flight sponsored by iheartdogs.com, the beagles were transported to San Diego Humane Society's El Cajon Campus for intake and medical exams. "It was extraordinary to see these beagles experiencing sunshine and fresh air for the first time," said Chief Philanthropy & Communications Officer Brian Daugherty. "Watching them play, accept love and simply get to be dogs was incredible. They have a bright future ahead of them thanks to the animal lovers here in San Diego, and across the country, that worked together to give them a second chance."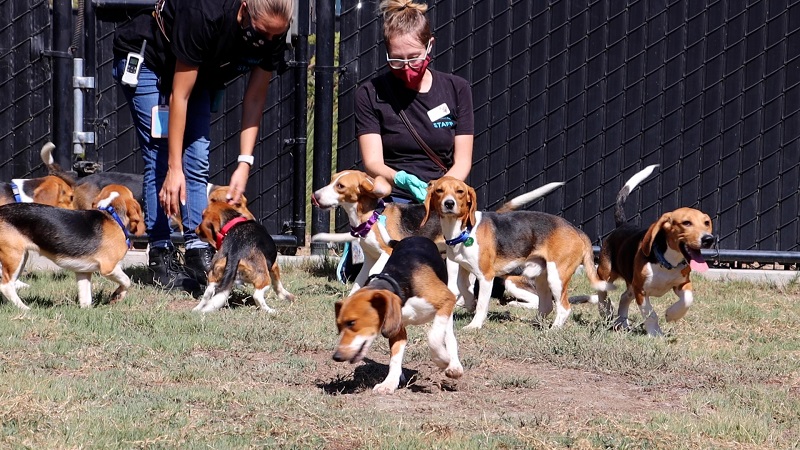 Approximately half of the beagles will remain with San Diego Humane Society until adoption. The day the dogs arrived, a group of 50 foster volunteers was already waiting to take them to their temporary homes. Because of their unique background, the beagles may need extra time, patience and care as they acclimate to home environments. It is likely that some of the dogs will suffer from anxiety and lack of socialization, having never seen much more than the inside of a crate or pen. Fortunately, San Diego Humane Society's nationally leading Behavior & Training team is able to provide support and resources to foster volunteers and adopters, helping them set the dogs up for success in their new homes.
The other approximately 50 beagles will be placed with rescue partners, including within the San Diego Animal Welfare Coalition. "These beagles deserve a second chance," said San Diego Humane Society President and CEO Dr. Gary Weitzman. "We're glad to be able to partner with other animal welfare organizations in our community, and work together to make sure each animal is placed in a loving home."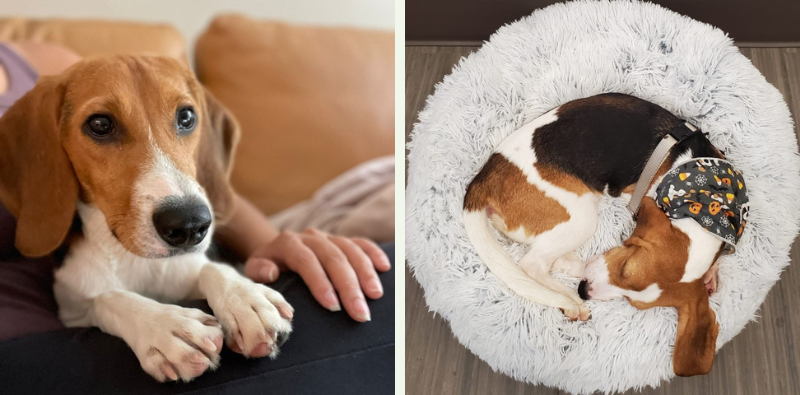 The beagle rescue comes in the midst of an especially busy summer for San Diego Humane Society. In fact, the day before the beagles arrived, the organization conducted a mass rescue and intake of 83 neglected chickens — and the very same day, the organization's Emergency Response Team was called to assist with the Border 32 Fire. "This has been one of the most challenging summers in recent memory," said Dr. Weitzman. "But we are here to help the animals and people who need us. We're deeply grateful to have the support of our community, which is the reason we're able to open our doors to them."
To learn more about the beagles at San Diego Humane Society, visit sdhumane.org/beagles.
---
Please complete this form to get a shout by email and/or text message when The Beagles become available for adoption:
---
When we come together, we can do even more for animals in need! Your gift today will provide safe shelter, compassionate care and a second chance to thrive for rescued animals like The Beagles.
---
To set adopters up for success, we've gathered some helpful information about The Beagles and resources that may come in handy as they adjust to their new lives.
---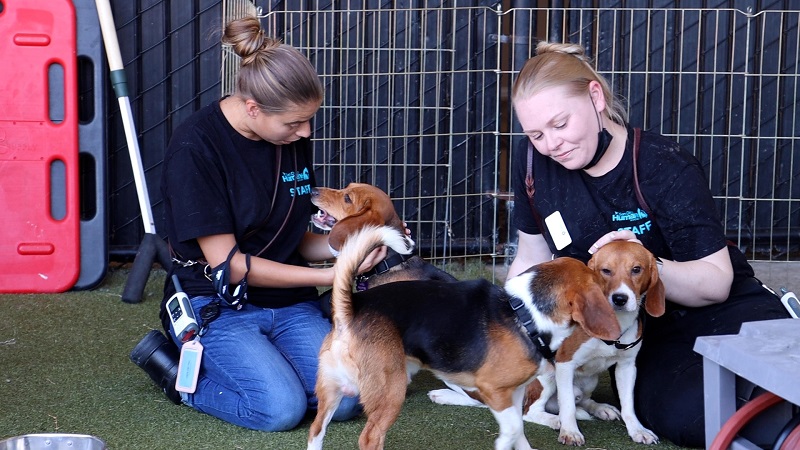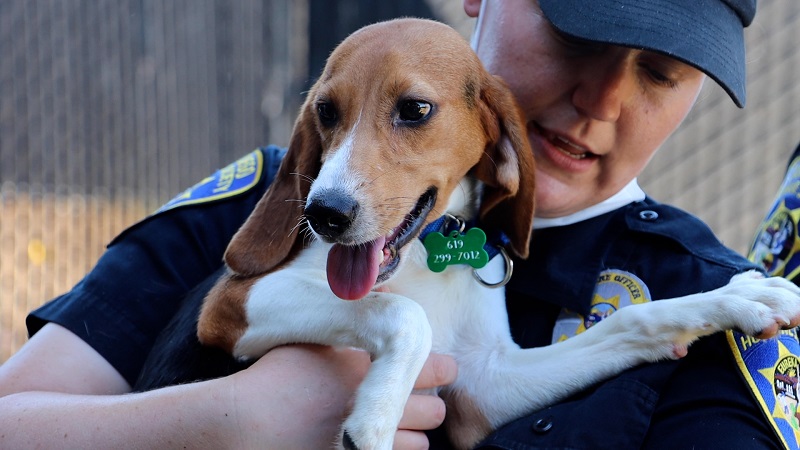 Published: September 1, 2022