Behavior Rehab Leads to Brighter Futures
Behind the Scenes at the New Behavior Center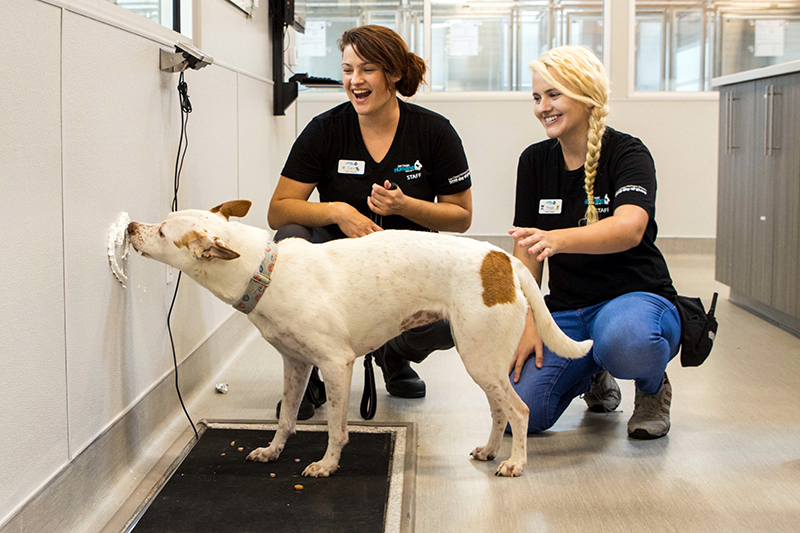 San Diego Humane Society debuted its Behavior Center's new home in September 2019: a state-of-the-art 8,000-square foot facility and one of the only behavior centers in the country designed to give behaviorally challenged companion animals a healing space away from stressful shelter conditions. The seven-year-old program had previously been based at SDHS's now-shuttered Sherman Street location.
The Behavior Center's unique design reduces noise, unpredictability and other barriers to rehabilitation. Privacy and soundproofing help curb overstimulation, and shy and fearful cats benefit from the center's built-in hiding places.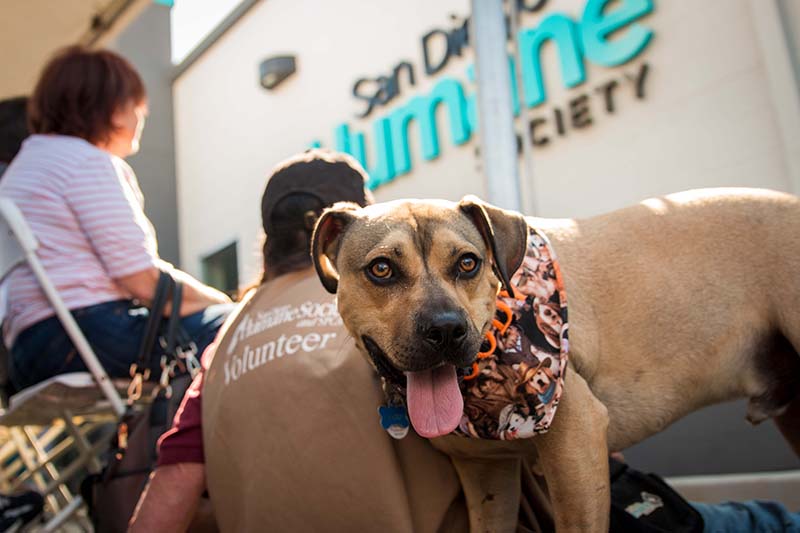 Research played a big role in its design. For instance, cat areas are constructed using primarily horizontal bars. Studies show that cats instinctively scan their surroundings from side to side, and that vertical bars obstruct the process and cause unnecessary stress.
"This building takes the terror out of those animals and lets us give them what they come to us for—homes and loving families," says Dr. Gary Weitzman, SDHS president and CEO.
SDHS's behavior team crafts individual rehabilitation plans to address complex challenges including anxiety, fearfulness and resource guarding. With intensive training and guidance, hundreds of animals a year can grow into pets who are attentive, ready to learn and ready for adoption.
The center also plays a vital role in SDHS's commitment to maintaining zero euthanasia of healthy and treatable pets. For animals previously designated "unhealthy" due to behavior issues, the Behavior Center represents their hope for a second chance.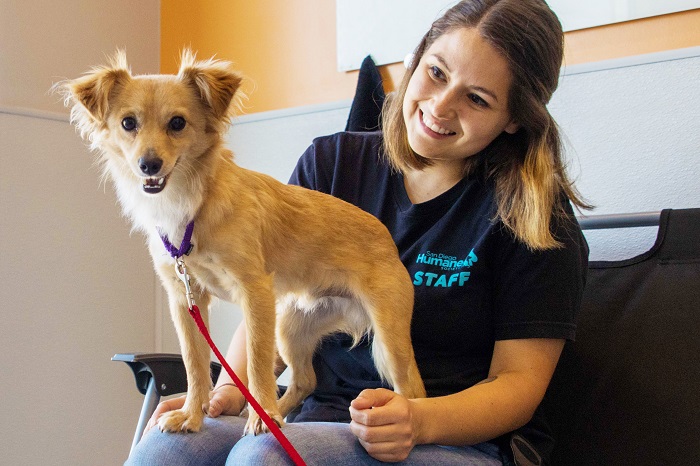 Behavior Center By the Numbers
30+
cats can be kept in a specially designed wing, away from dogs and other stressors.
---
44
dog habitats feature privacy, soundproofing and direct access to outdoor play yards.
---
3,000+
animals have been rehabilitated since the Behavior Center first opened in 2013.
---
12
weeks is the average length of time an animal spends at the Behavior Center.
---
$15,000
The average cost per animal for a 12-week stay.
---
35
pounds of pet food are used each week.
---
30
pounds of treats (like hot dogs, cheese, cream cheese and chicken) are given each week.
Published: January 15, 2020