Benji's Birthday Party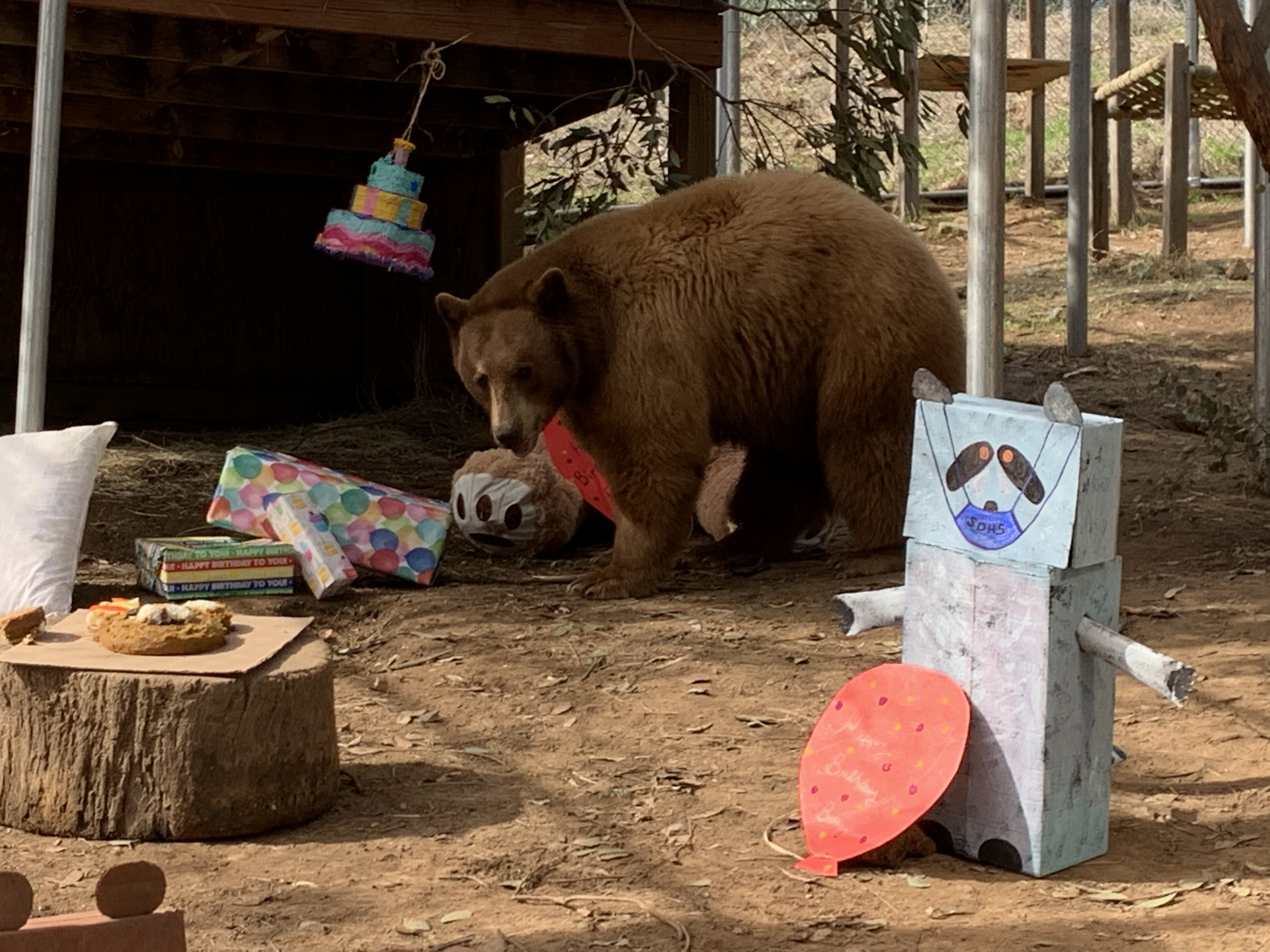 Please join San Diego Humane Society in wishing a beary happy birthday to Benji, a black bear animal ambassador at our Ramona Wildlife Center!
Benji arrived July 3, 2019, from the California Department of Fish and Wildlife (CADFW) as a yearling. He had a neurological health concern and a history of approaching people at the Northstar California Ski Resort in Lake Tahoe. For both those reasons, he could not be released back into the wild.
Benji serves as an ambassador for his species at San Diego Humane Society, so we can teach people about our native black bear, how to cohabitate safely and why it is important to not habituate these animals to humans — for our safety and theirs.
Benji turned 3 years old today and his caretakers celebrated him with a cake made of apples, bananas, grapes and assorted berries, with mashed potato ears and dates for eyes! His cake was completely vegan and made with love by one of San Diego Humane Society's volunteers. Along with some stuffed animals and "box friends," there was also a birthday song, card and presents for Benji to enjoy.
Since today is also Groundhog Day, Benji can celebrate his birthday over and over!
Published: February 2, 2021