Cecee's Road to Recovery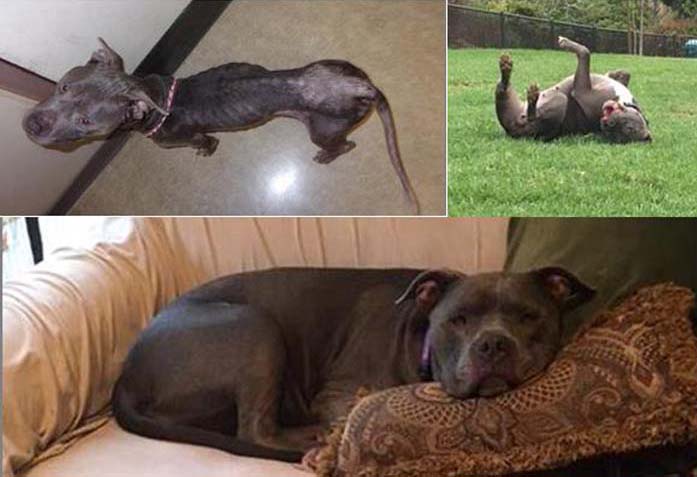 A dog delightfully eating from her food bowl is a common sight here at San Diego Humane Society. But for some animals, like Cecee, that meal means so much more.
When Cecee first came to us, she was severely emaciated, weighing in at just 32 pounds. This American Pit Bull Terrier was little more than skin and bones. When this sweet girl was relinquished into our care, our intake team noticed how thin she was so they immediately opened a can of Purina Pro Plan, which she gobbled down in an instant.
Our medical team worked quickly to help her safely gain weight by continuing a rich and balanced diet graciously provided by Purina. In just three weeks, Cecee gained 15 pounds! As she started feeling healthier and happier, we watched her blossom into the loving companion we knew she was destined to be.
Soon after her recovery began, she caught the eye of a special family who fell in love with her and decided to give her a better life. Here's a sweet update we received from her new family:
"Cecee is doing great. Her personality has really come through. Still won't chase balls, but loves to chew bones and de-stuff plush toys. Her absolute favorite things are the dog park, visiting our neighborhood office for treats and snuggling in bed with us. We can't thank you enough for introducing us to Cecee. It's only been three months, but we can't imagine our lives without her."
Remarkable recoveries like this one are possible thanks to you and our friends at Purina who feed all of our shelter animals. We are so grateful for your support.
Published: