From Fearful Stray to Family Dog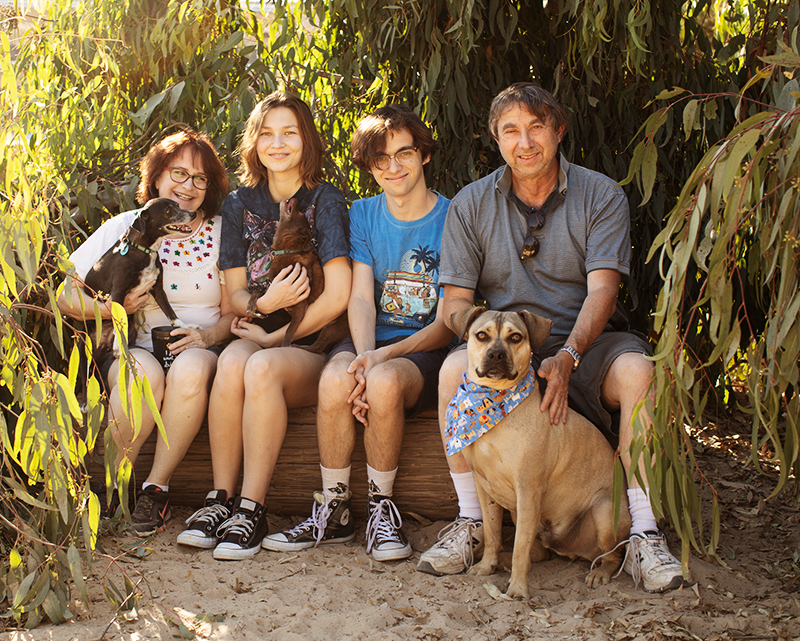 Woody's life before a good Samaritan brought him to San Diego Humane Society will always be a mystery. He was dropped off about a year ago, a 1-year-old stray with some bad teeth and a sizable scar on his left flank.
Most challenging of all was Woody's paralyzing fear of people. After getting neutered and having some teeth pulled, the Staffordshire terrier mix found a new home in the Behavior Center at its former location on Sherman Street, which has since reopened as a new state-of-the-art facility on SDHS's main campus. Woody spent four months in close contact with trainers, who named him after the varying shades of oak, chestnut and mahogany of his coat.
Then in April 2019, he caught the eye of Andy and Betty Jo Meshnik and their son, Danny, a family from Encinitas who'd come down to meet a different dog. They were gently introduced to Woody and instructed not to touch him; they had to wait until he approached them and their two dogs in the play yard. The trainers had previously restricted Woody's interactions to only a few people so as not to frighten him.
"He was very hesitant," says Betty Jo. "He was a little curious but so scared." The Meshniks decided to adopt Woody, but he lay on the ground, unwilling to depart with them. "He had to be picked up and put into my son's car for the ride home."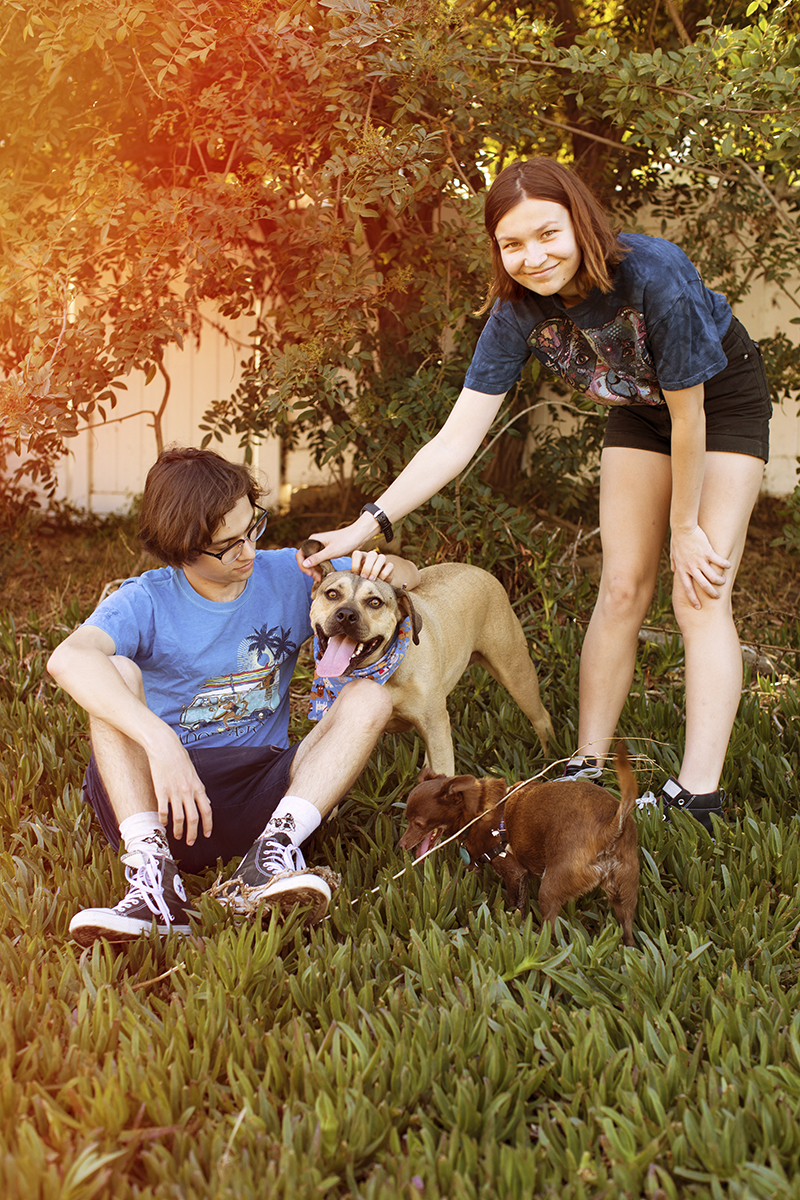 He barely made a peep the first week. At night the family crated him, but let him out when he cried. Instead of sleeping in his dog bed, he made the couple's bed his own. "He always wants to be around us," Betty Jo says. He hogs the space at the foot of the bed, but they don't mind. In the morning he wakes them up with headbutts and licks. "He puts his paws around our necks and over our backs. We call it a Woody hug."
The pup clearly loves his new morning routine of getting a treat and visiting the dog park. "He runs around to both cars to figure out who's taking him." At the park he chases other dogs, big and small. Since he received his dental care, Woody's teeth are plenty strong, too, judging by how he demolishes chew toys.
He's protective of his new home, barking at strangers at the door, but a total softie when it comes to his adoptive family, including the Meshniks' two older Chihuahua mixes. "He has a really sweet temperament and he's totally bonded to us," says Betty Jo.
When the family is out and about and people ask about Woody, the Meshniks tell them how long he spent at the Behavior Center. "We'd like to inspire people to adopt a dog instead of getting a purebred. He's just like part of our family," Betty Jo says. "We feel fortunate to have such a wonderful pet."
Published: January 14, 2020