Top Five Tips for the First 30 Days After Bringing Home a New Kitten
So you just adopted a new furry family member or two. What comes next?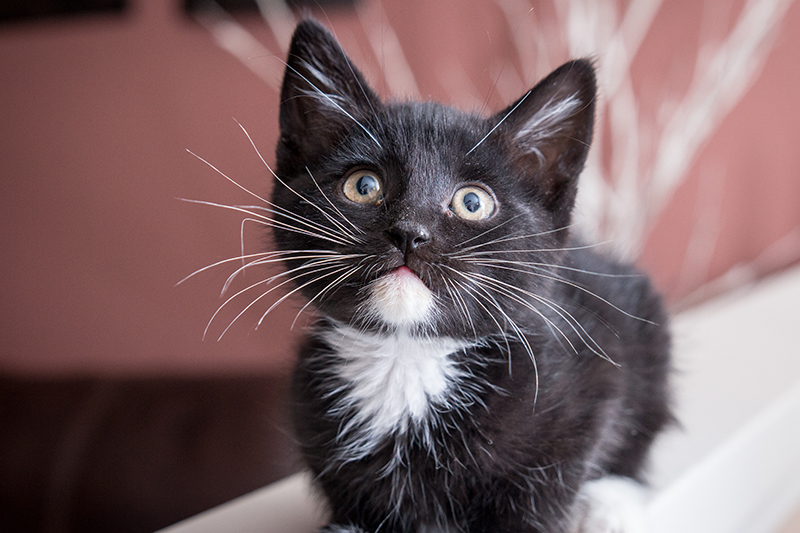 1. First things first: Set up a safe nook for your kitten to settle into her new home. Choose a small area (a bathroom or small bedroom works great). Make sure they have access to food, water, a litter box, bedding, a scratching surface and toys. Once your kitten is reliably using the litterbox and seems confident in her surroundings, you can give her more access to the home.
2. Vet visits: The vet will be part of your kitten's future, so help make the experience enjoyable. Start by getting your kitten comfortable with a carrier/crate. You can do this by having a crate out and open at all times. Your kitten will see the crate as part of everyday life. You can even feed your kitten in the crate to make it an exciting place to be. The first time you go to the vet, give your kitten lots of treats and praise while she is there.
3. Health: Weigh your kitten once a week to make sure she is gaining weight appropriately. A good rule of thumb is for each month of a kitten's life, she should weigh the same in pounds. So by 3 months old, your kitten should be around 3 pounds. If you notice your kitten is not gaining weight, has diarrhea, is vomiting or has low energy, take a trip to your vet to get a wellness exam.
4. Socialization: Depending on the age of your kitten, she may still be in her "socialization window," which generally lasts until the kitten is 12 weeks old. During this time, you should make all the things that typically scare an adult cat very normal for your kitten. Expose them to the vacuum cleaner, hair dryer, all types of people and other healthy animals. This is also the time to get them used to touch on their ears, tail, belly and paws, and practice nail trims with lots of tasty treats.
5. Playtime: Now for the fun part! Kittens need daily interactive playtime with their new family. A wand toy is usually the best way to entice a kitten to play. Play sessions should be 10-15 minutes long, multiple times a day. Playtime will not only help you bond with your kitten, but will provide physical and mental stimulation. A tired kitten is a well-behaved kitten! Increasing interactive playtime should also help reduce unwanted behaviors. Adopting two kittens is recommended so they can keep each other entertained!
San Diego Humane Society offers Kitten Kindergarten classes for kittens between 7-15 weeks. The class costs $70 and your kitten will learn:
Kitten Socialization (playtime)
Leash and harness training
Exposure to new people, smells, sights and sounds
Clicker training basics including sit, down, recall, tricks, target training, mat training and more!
You can find more information at sdhumane.org/behave.
Published: November 22, 2019