Matching People with Pets: An Inside Look at Working for SDHS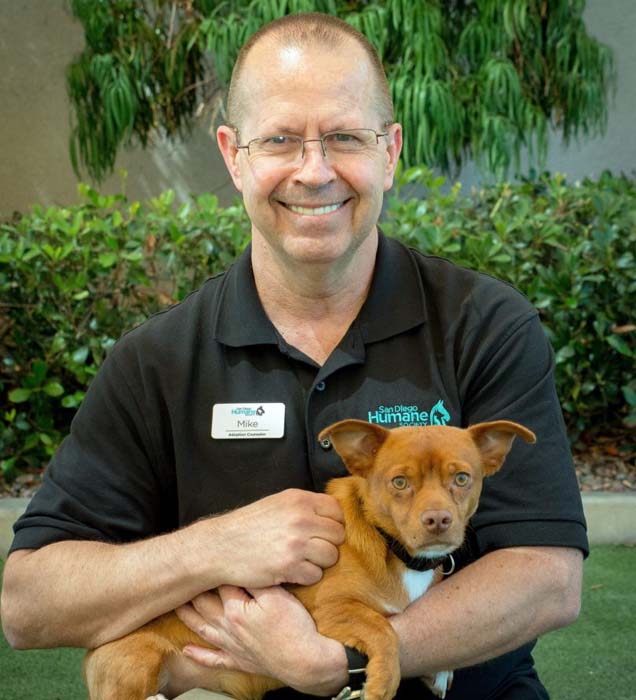 Mike Stasko became an Adoption Counselor after one year of volunteering at San Diego Humane Society, and has now spent nearly three years matching people with the right pets. "This is my Disneyland," Mike says. "I never knew how passionate I would be."
Adoption Counselors play a key role in San Diego Humane Society's work. They help guests find animals to love who will also work with their lifestyle and home environment. The adoption process at San Diego Humane Society is "about having a conversation," Mike says, "not pointing and saying, 'I want that dog.'" Mike's goal is to set adopters up for success. He provides tips about how to introduce pets to a new home, and educates people about each animal's unique personality, needs and background. The most rewarding part of his job is seeing animals get the second chance they deserve. "We take in some of the hard cases that nobody else would take in," Mike says.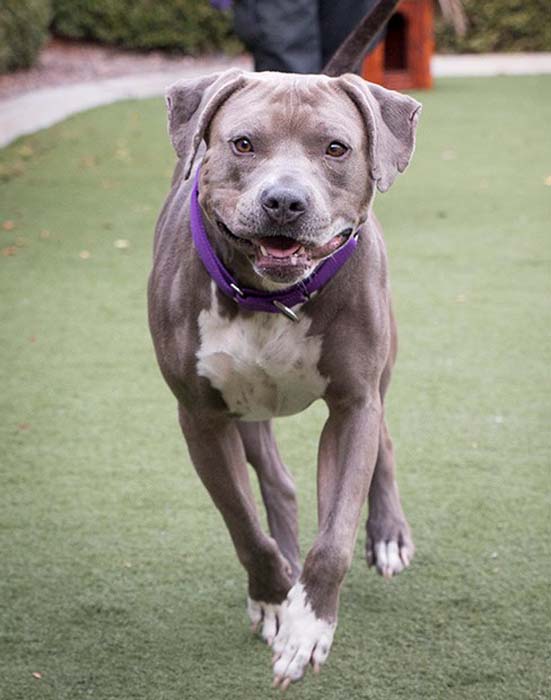 One dog that stands out in his memory is Pearl, who had been at San Diego Humane Society for over a year. When Pearl first arrived, "She was shut down and shy," Mike says, "and she wouldn't let me come near her." A whole team of staff — from veterinarians to behavior specialists — spent more than 12 months helping Pearl overcome her challenges. Finally, she was adopted by a loving family.
Although Mike has plenty of expertise when it comes to animals, he says that he still learns something every day. When asked whether he sees himself working as an Adoption Counselor long term, he responds, "I love what I do, so I don't work a day in my life."
Learn more about becoming an Adoption Counselor or apply for our other lifesaving positions here.