Renting in San Diego as a Pet Owner
Sometimes, San Diego feels like anything but America's pet-friendliest city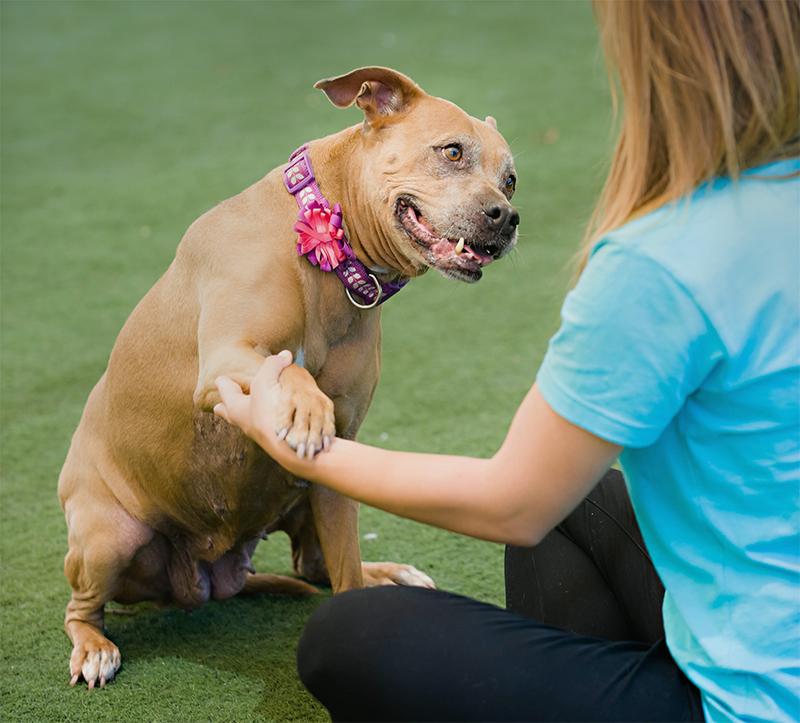 Adopting a 60 pound pit bull mix seven years ago was hands down one of the best decisions I have ever made. Her name is Sally and she is the definition of innate goodness. Throughout the past seven years together, Sally and I have faced numerous roadblocks when looking for a place to rent here in San Diego. This was surprising (and frustrating), given our community's reputation for being one of America's pet-friendliest cities.
The first thing I learned was that the inflated prices of San Diego's rental market affect everyone – including my dog. Status quo is that pet owners looking to rent will be subjected to additional costs such as a pet security deposit and monthly pet rent.
It also became immediately clear that due to my dog's size and breed, apartment complexes were not an option for us. This is because a majority of apartment complexes in San Diego are not pet-friendly. The few that are will typically have one of two (often both) restrictions: a size restriction and a breed restriction. Not surprisingly, both of these categorize my dog Sally as an "unacceptable" and "unsafe" pet.
So individually owned rental units became our only hope. The reason for this is that typically, individual owners are in charge of a pet policy decision. Thus, unlike apartment complexes, individuals can be reasoned with.
For me, having to combat ignorance in such a progressive place and time is taxing on the heart. Despite this, I've chosen the approach I know to be most effective: compassionate and gentle education. Whenever I inquire about a pet-friendly rental unit, I offer the owner a package of extra information that I hope will transcend the barriers lack of knowledge has built. Here's what that package looks like:
Get Pet Insurance: In addition to the standard rental application, credit report and background check, I also disclose that I have a pet insurance policy on my dog.
References: I provide past landlords as references to vouch for my reliability and cleanliness as a renter with a pet.
Meet and Greet: I extend an invitation for the owner to meet Sally so they can experience her wonderful disposition firsthand.
Highlight Positive Accolades: I share that my dog "teaches" public education classes at San Diego Humane Society. And I send over Sally's resume, which includes her own personal and professional references. Yes, you read that correctly – I created a resume for my dog (view Sally's resume).
As silly or superfluous as these measures may sound, they've helped tremendously in my rental search throughout the years. A good portion of the potential landlords I reach out to still end up closing the door on me, figuratively speaking. But eventually, I find someone who is surprised by Sally's sweet disposition and the effort I've put forth to advocate for her, to graciously make an exception to their pet policy.
As pet owners, it is our joy and responsibility to provide for our pets. For renters here in San Diego, this responsibility often requires more from us. It requires being patient, persistent and choosing to offer education instead of exasperation. I know from experience that this is hard work, but I also know it yields amazing rewards. Rewards like finally finding a place to call "home" with your cherished pet. And, equally as important, the victory of a corrected misconception or a mind enlightened.
– Christina is a proud dog mommy to Sally and passionate about pit bull advocacy and animal welfare.
For more Tips for Securing a Rental with Pets click here.
Published: December 1, 2019