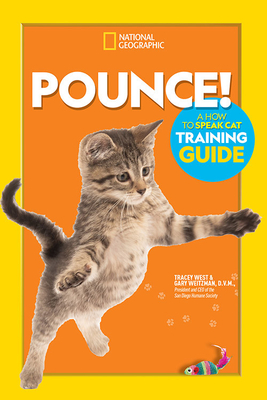 Pounce! How to speak cat
---
From the experts who brought you How to Speak Cat, learn all about how to train your favorite feline friend in this fun, interactive guide. Whether you want to train your kitty to walk on a leash or are trying to teach your cat to scratch a scratching post instead of the couch, this comprehensive guide will take you through all the steps you need to know to get started. With the help of veterinarian Dr. Gary Weitzman, (President and CEO of San Diego Humane Society) kids will learn basic training, corrective training, and tricks they can do with their cats. Fun special features introduce readers to famous trained cats, felines in ancient Egypt, and so much more. This easy-to-use guide is perfect for families who are bringing home a kitten for the first time or just want to teach their longtime feline family member some new tricks.

A portion of sales will be donated to San Diego Humane Society.

Purchase from Warwick's in La Jolla and support local bookstores!
---