Group Tours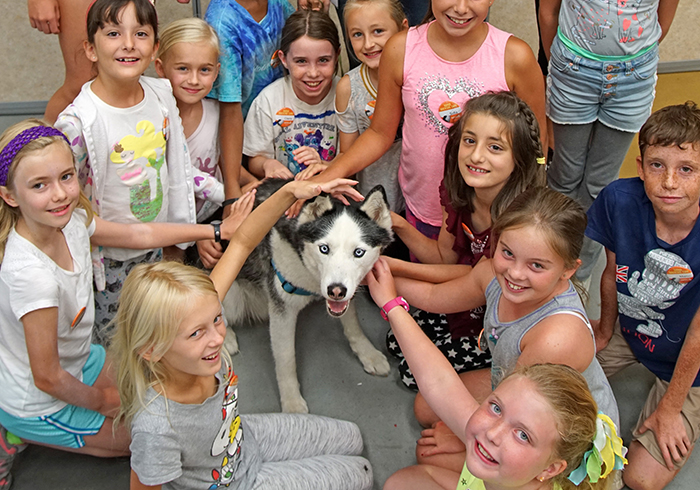 Guided tours are a fun and interactive way to learn more about San Diego Humane Society!
Due to the continued spread of COVID-19, we are not scheduling any additional programs in March and April. If you are interested in a program after April, please complete the request form below, keeping in mind that we might need to cancel or reschedule depending how the situation develops.
Tours
Join us for a behind-the-scenes look at what it takes to run San Diego Humane Society and care for the thousands of animals who come through our doors each year. Guests will learn about the history of San Diego Humane Society, the many programs and services we offer, and visit our admissions, medical and animal care areas in addition to touring the adoption gallery. A visit from one of our animal ambassadors is also included in this 60 minute program. Minimum of 5 people required to schedule a tour.
Thank you for your interest in booking a youth program with San Diego Humane Society. We are currently in the middle of a staff and programming transition, so programs are not available for booking at this time. Please check back in February for more information and to schedule your program.
---
For more information email [email protected] or call 619.299.7012 x2316