The Fall Kittens!
Are you ready to FALL in love, my friends?! Well then, you'll want to follow the journey of this adorable new litter of kittens! Be sure to scroll all the way down to start from the beginning and see the earliest introductions and updates. Now then, friends, are you Ready!? Get Set! Watch these kittens Grow!
(Please note: all of these kittens are currently growing big and strong in a foster home until they are ready to find homes. Please visit our Available Pets page if you are looking for animals currently available for adoption.)
Our "Ready, Set, Grow!" (RSG) kittens are finally ready! Just look how much they have grown and changed over the past 2 months!
Autumn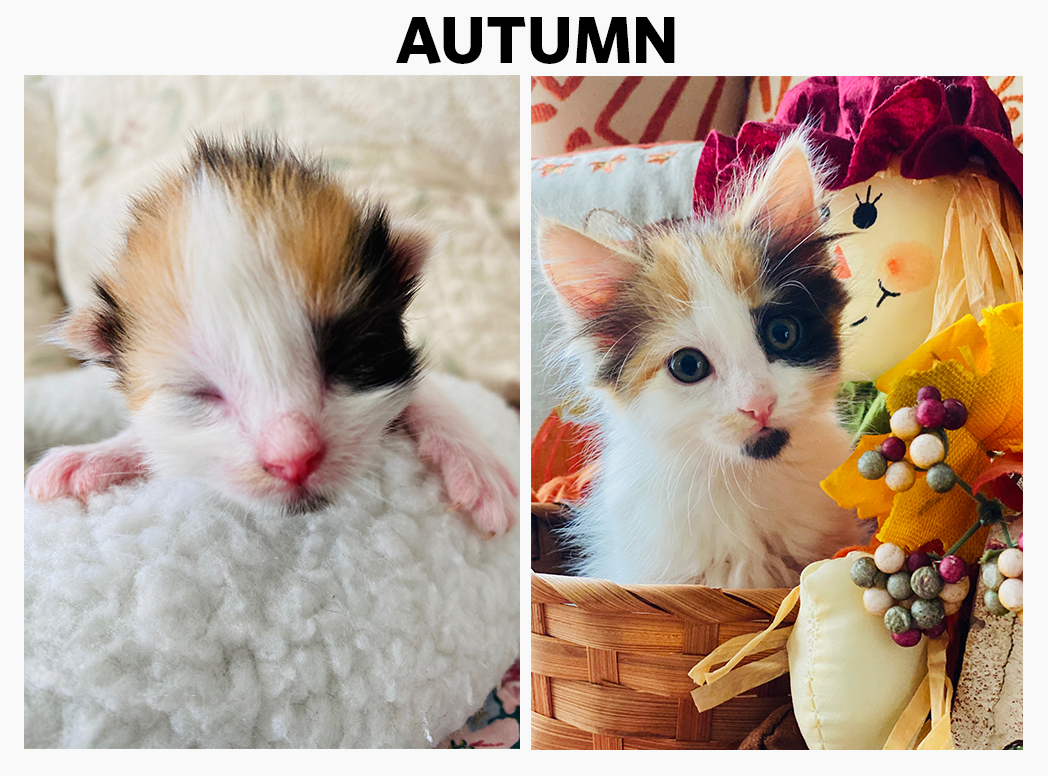 Pumpkin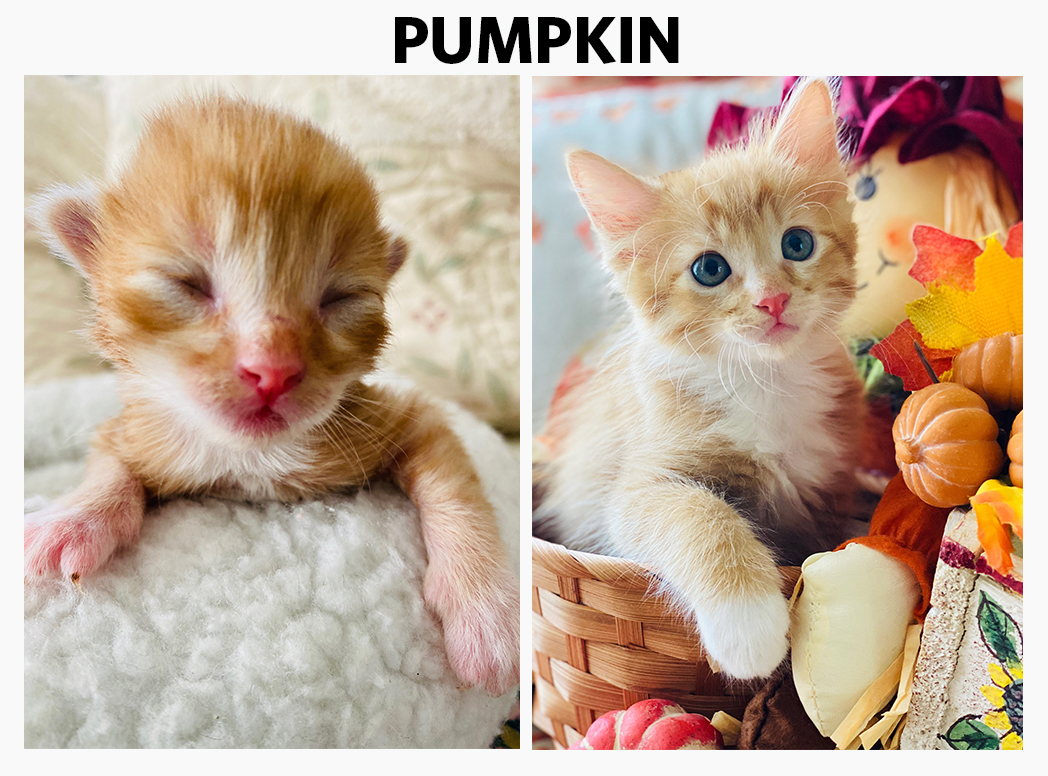 Willow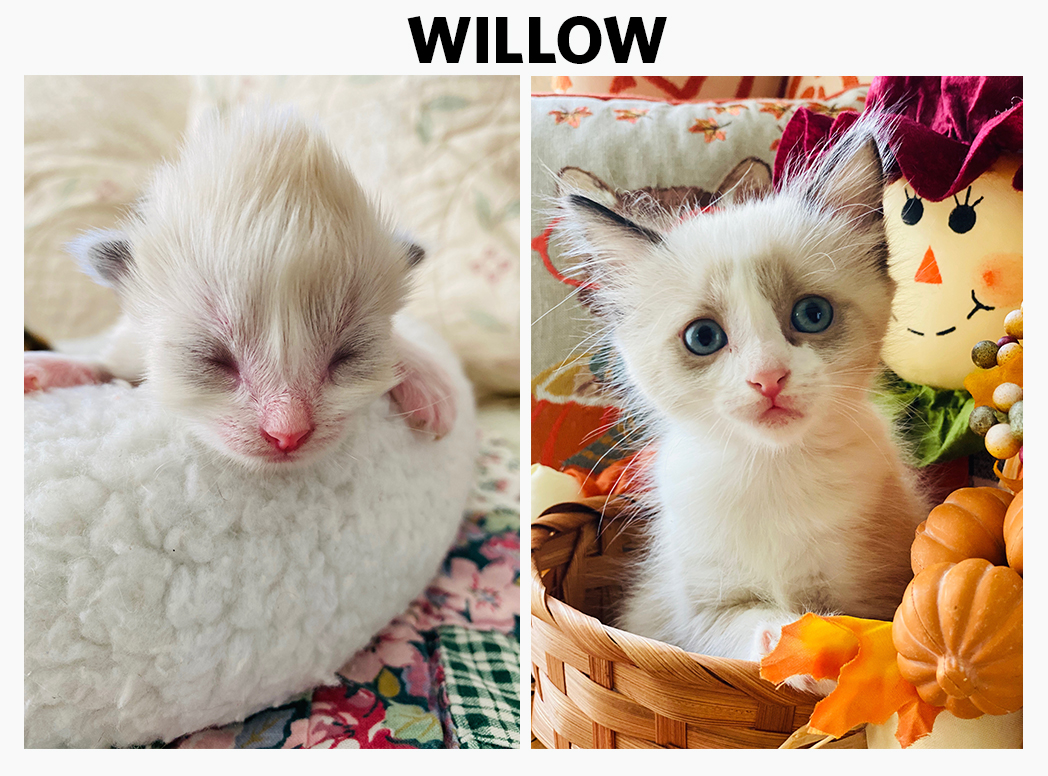 Acorn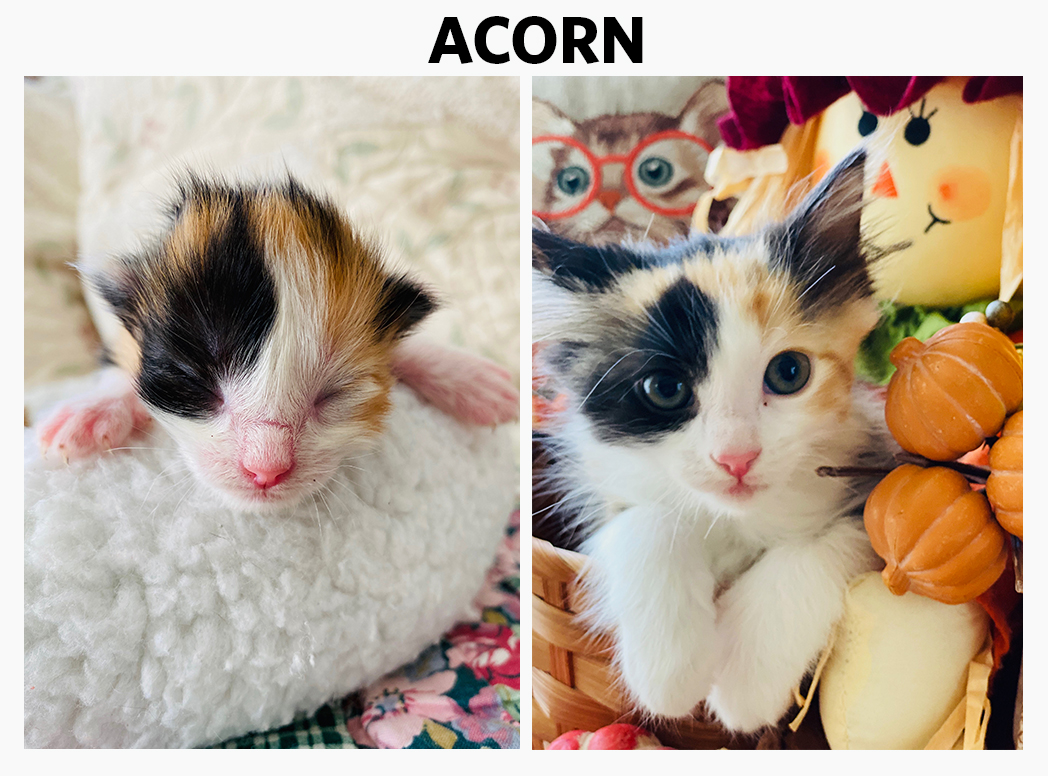 S'more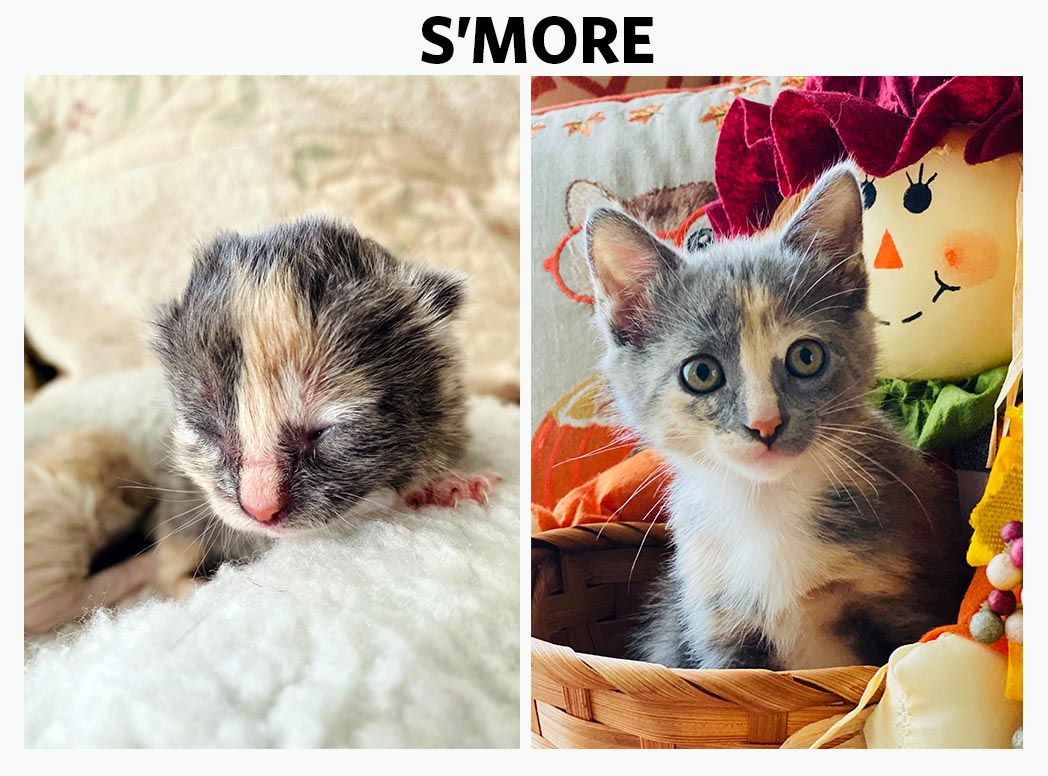 They are finally ready to be adopted and begin their new lives in homes of their very own! We are so glad we were able to share their journey with you and we hope you've enjoyed watching them grow as much as we have. ❤️
---
Wait! They're growing up too fast! Our "Ready, Set, Grow!" (RSG) kittens, already 6 weeks old, visited the Kitten Nursery with their foster mama this week to receive vaccinations and dewormers. It was a big day for Pumpkin, Acorn, Willow, Smore and Autumn! We think they more than earned their nap, don't you?
If you've had trouble getting that "fall feeling" because of the recent heat wave, allow our "Ready, Set, Grow!" kittens to set the mood! Always playful – and ever-so-slightly destructive – these kittens are clearly excited for the new season. And can you believe these cuties are almost 6 weeks old?? Gah, they grow up so fast!
And check out the second bonus video if you want to see the playpen of kittens' dreams! Seriously, how lucky are Pumpkin, Willow, Acorn, Autumn and S'more?! Just look at the special space that their amazing foster mum created for them!!!
Four weeks old and feeling frisky! Just look at our "Ready, Set, Grow!" kitten quintet! Curious, sweet and playful, these five cuties aren't kitten around when it comes to living their best lives in their foster home! Here are some personality nuggets about each of them, according to their foster mama: Pumpkin and S'more are the most affectionate and super social. With them it's always, "pick me up and give me kisses!" Autumn is the most mellow and loves hanging out on anyone's lap! She's also sweet and affectionate, and a snuggler for sure. Acorn and Willow are a perfect mix of the others' personalities. They are super playful but will cuddle if that's what you want, too.
Ah me, these little cuties are growing up so fast! At three weeks old, their adorable personalities are really starting to come out! Here's a group photo of the adorable quintet, as well as a video of their imprompu massage chain and wrestling/snuggle sesh. Enjoy! 😍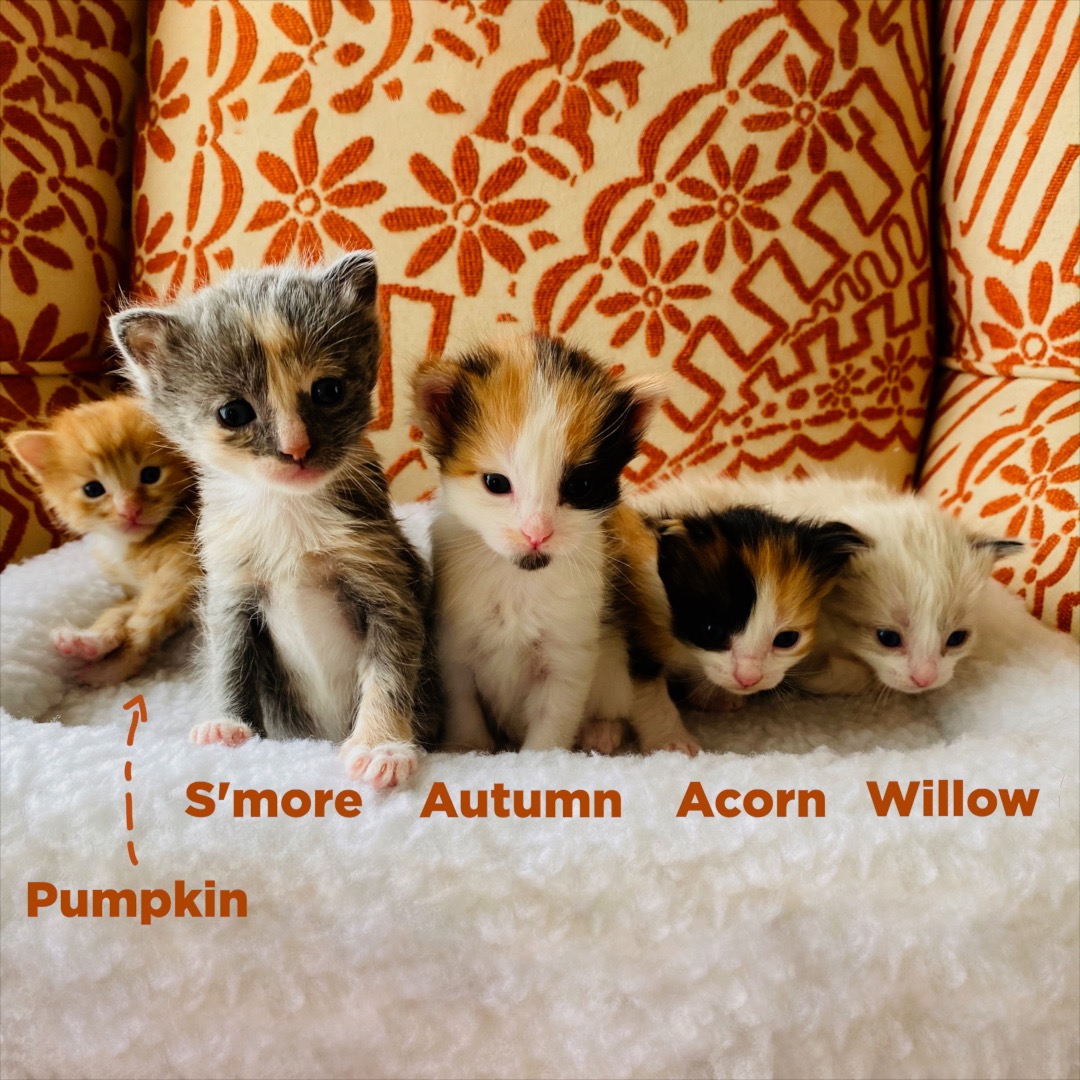 Look whose eyes are starting to open!!!
Autumn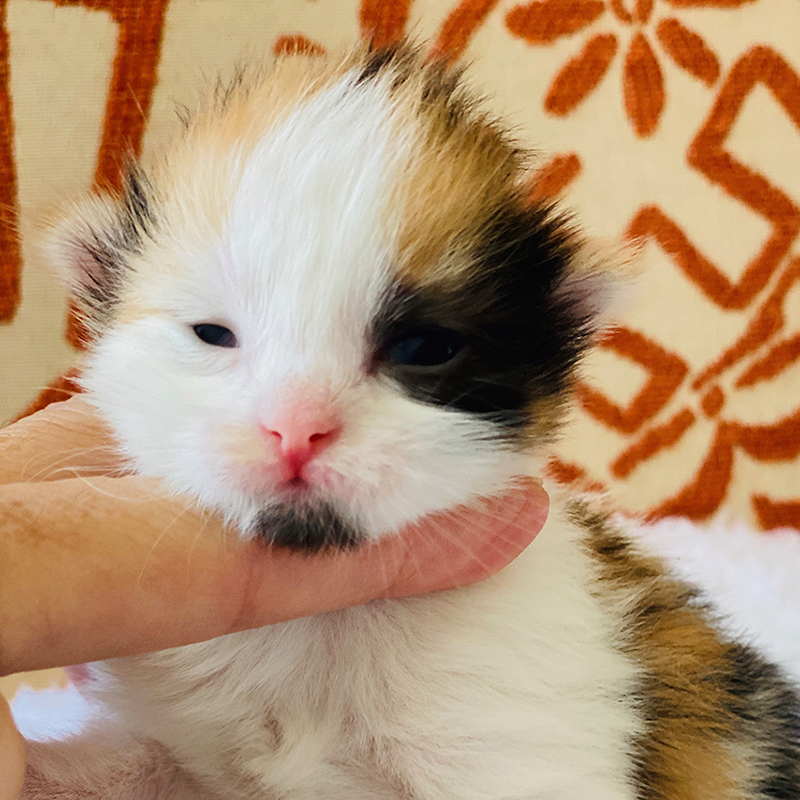 Pumpkin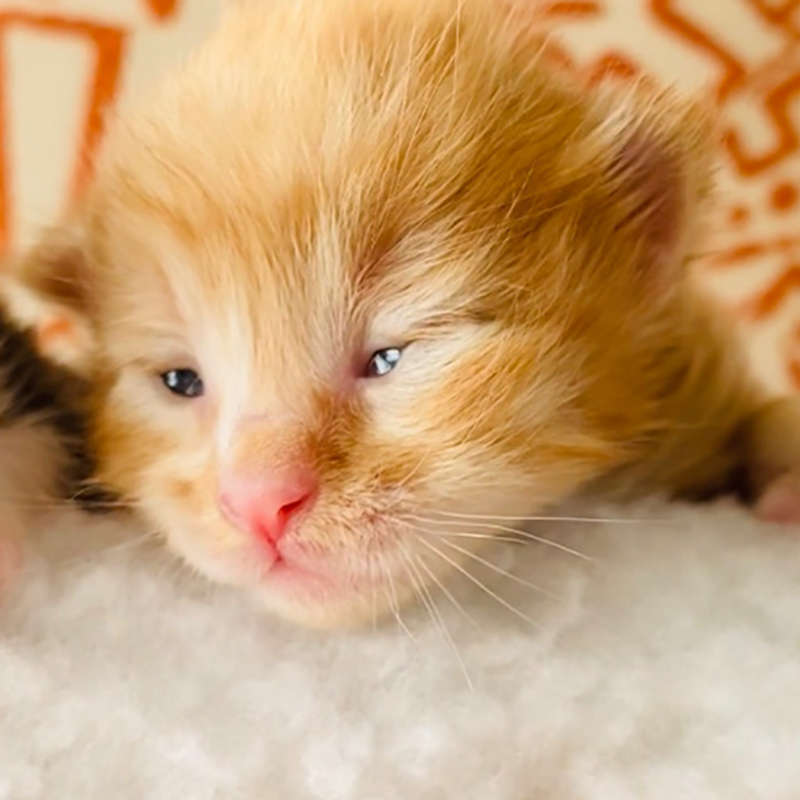 Willow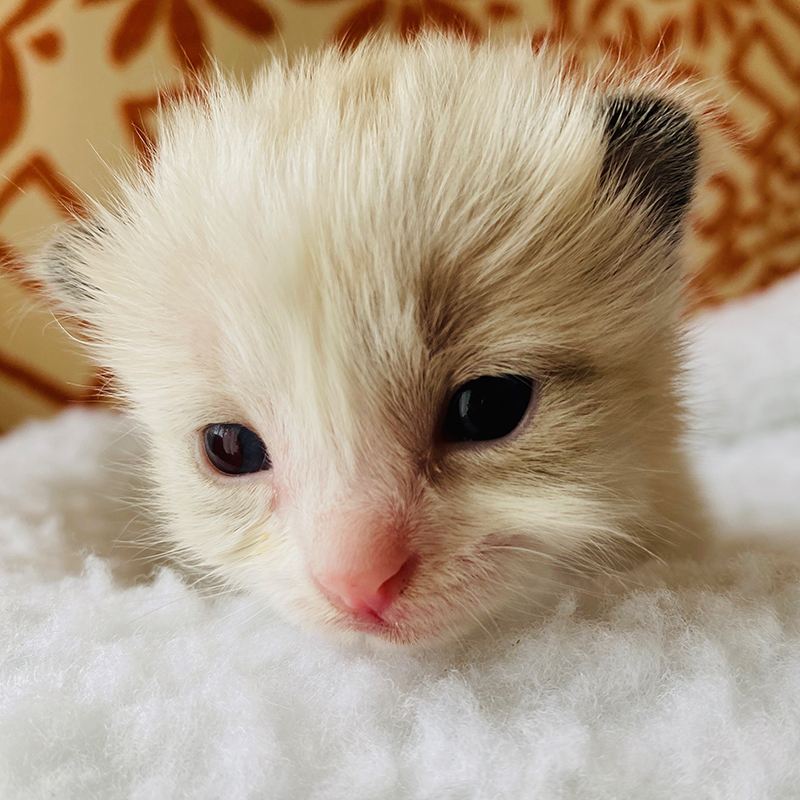 Acorn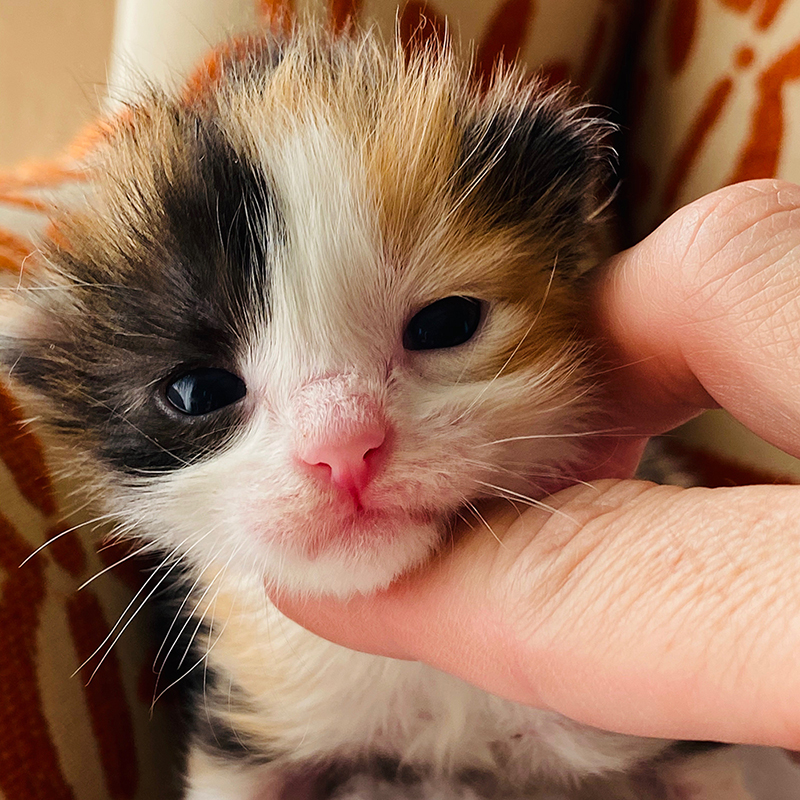 S'more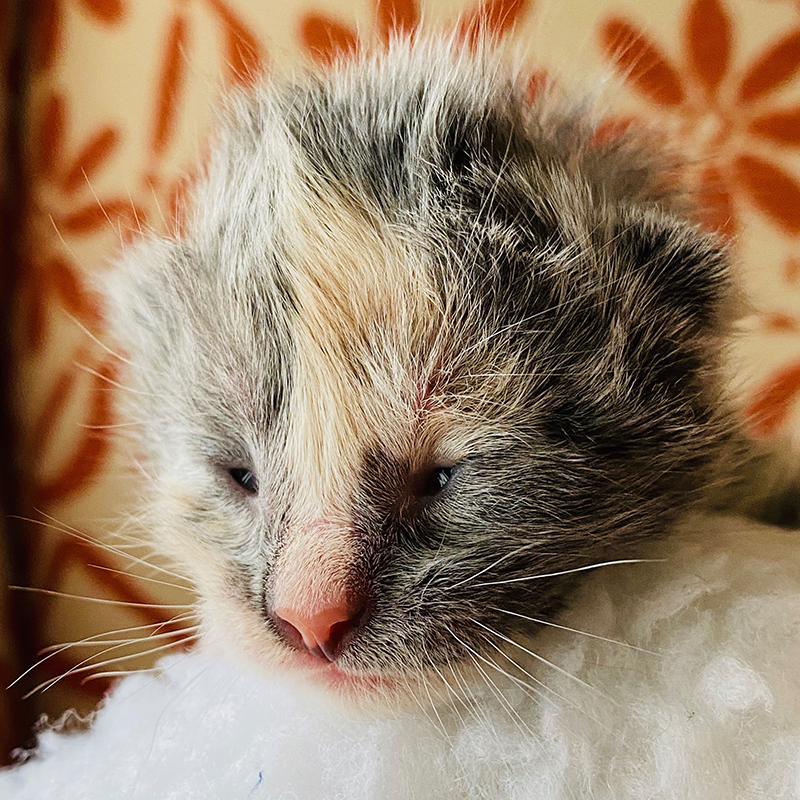 Our little fall cuties love to snuggle and snooze with their mama, and each other! ❤️
We'd like to introduce you to the newest litter of kitten cuteness to be featured in our Ready, Set, Grow! series. We couldn't decide on the best names for these ridiculous little nuggets, so we asked for your help on Instagram and Facebook and you delivered! So, without further delay, we present to you...
Autumn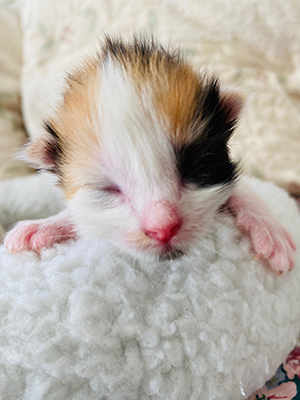 Pumpkin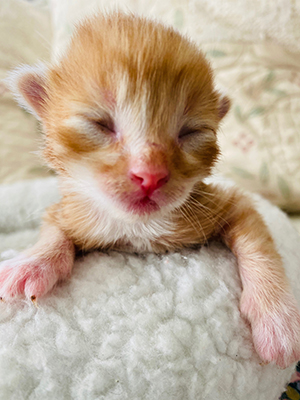 Willow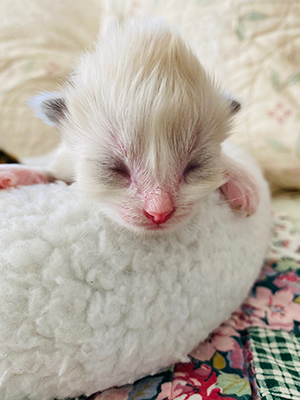 Acorn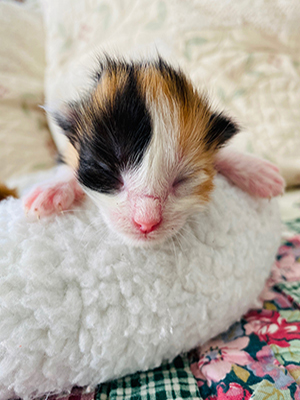 S'more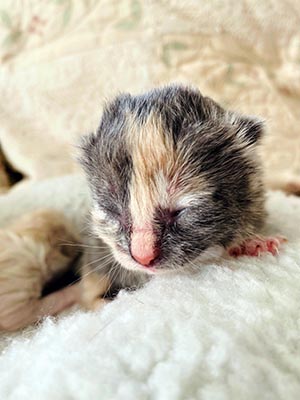 Published: September 1, 2020