TP Kittens!
Now, more than ever, toilet paper is seen as a precious and valuable commodity. So what better thing to name our newest litter of kitten friends after? These precious babies are in a foster home growing big and strong until they can become available for adoption in several weeks. So, without further ado, allow us to introduce the TP kittens! Are you Ready!? Let's get Set! Watch these kittens Grow!
Look how much they've grown! We're feeling more than a little sentimental over here looking at these before-and-after photos. ♥️ We have so enjoyed sharing our sweet TP kittens' journey to adoption with you, and guess what, friends? They have ALL found new homes! Congratulations to each of them, we just know that they are going to fill their new homes with purrs, playfulness and love. But if you are already feeling a kitten-sized hole in your heart, don't despair - another litter will be featured soon!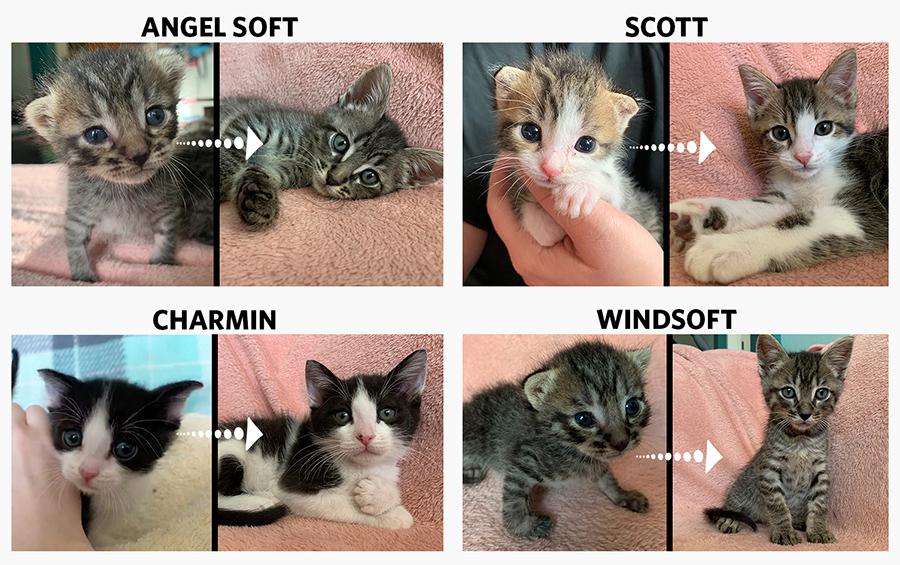 Just listen to their little motors! These cuties definitely have something to purr about... they are finally ready for adoption! That's right, and we are so excited for them all to find loving homes. We have a sneaking suspicion that these little cuties are going to be adopted fast, too - faster than you can utter the phrase "TP kittens!"
And here's a web bonus! A video clip of the TP kittens final cuddle/wrestling sesh in their foster home before heading back to SDHS to get ready to be made available for adoption! Foster mom tells us she will miss them dearly and feels so privileged to have had the opportunity to be their "cool aunt" for a while, but now it's time for them to meet their true pawrents. She just knows that they will purr and meow their way into their hearts in no time!
Look who's learned to play! My oh my, these cuties are growing up so fast! And we've also included a very adorable bonus video of Scott discovering the joys of yarn. Enjoy! :)
Boy oh boy, eating solid foods is a messy (but adorable) business! So, sit back, relax and let these noisy little piggies entertain you with their slurps and nibbles (in the first video) and then try to look all sweet and demure while donning some of the messiest of faces (in the second). :)
The kittens are growing up fast! And with that, they are discovering some new favorite hobbies... like wrestling! Here, for your viewing pleasure, is a website bonus of the TP kittens doing their very best wrestlemania impression. Enjoy!
Friends, would you believe it? Our little TP kitten crew was incomplete! So far you have met Scott, Angel Soft and Windsoft, but have we got a surprise for you! Allow us to introduce you to their long lost brother, CHARMIN! ...Well, okay, he wasn't exactly long lost, this fourth sibling was just raised in a different foster home initially with some other kitten friends. But now all of the TP kittens are together again (cue emotionally impactful music)!
Here's a little video of Charmin in action. His foster mum tells us that this little tuxedo has a LOT of personality in a tiny package. He always wants to be the center of attention among his siblings and caregivers and can sometimes be a bossypants! He is also quite chatty and alllllways hungry.
Not feeling so cute lately? In need of a little inspiration, perhaps? Well, you're in luck! The TP kittens would like to offer you their services during this trying time. :) Oh, and be sure to stay tuned for a very important update coming soon!
Seriously, friends. Is there anything cuter than kittens? And our little TP kittens are particularly babytalk-worthy, wouldn't you agree? Here's a little video of them enjoying some toothbrush action, courtesy of their foster mom. Did you know that gently combing a kitten with a toothbrush replicates the feeling of mama's tongue cleaning them? We think Scott, Angel Soft and Windsoft seem to be enjoying it quite a bit, don't you?
Angel Soft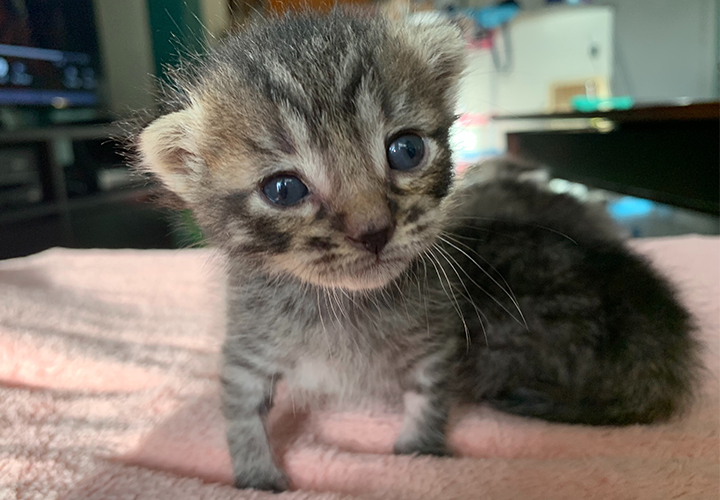 In case you were wondering, yes. Angel Soft is an angel, and she's soft. She sleeps with her eyes open sometimes and complains when left behind by her brothers.
Scott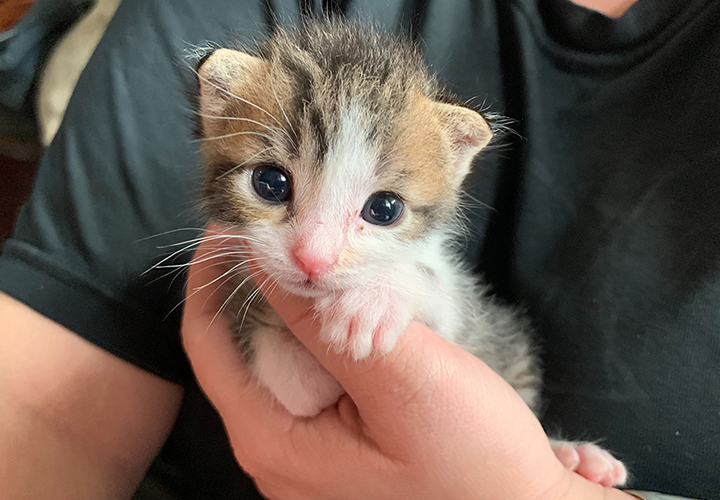 This ridiculous nugget is Scott. He is the biggest in the bunch and likes to lie upside-down when getting his beloved pets.
Windsoft
Last but not least is this adorable little tabby tiger cub. Windsoft is the baby of the bunch and also the screamiest and bravest, as he's always trying to climb out of his pen!
Published: April 20, 2020