Assistance with Veterinary Care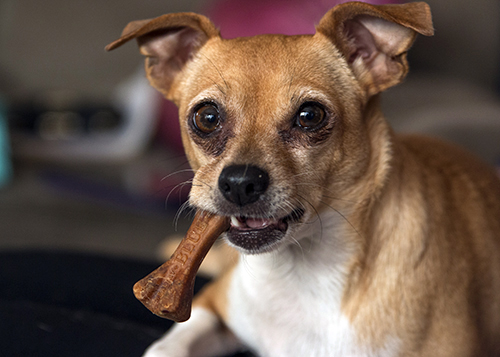 San Diego Humane Society provides assistance with veterinary care for pet families who need it the most through our Community Veterinary Program, Community Spay/Neuter and Spay/Neuter Vouchers. By offering accessible medical care, we help keep pets out of shelters and with the people who love them.
Community Veterinary Program
Our Community Veterinary Program provides accessible, low-cost veterinary care, including:
A stationary clinic at our San Diego Campus.
Mobile clinics that take our services directly into targeted and under-resourced communities.
General medical veterinary care — preventive and basic sick care.
Wellness resources like vaccinations, flea medication and education.
Pharmacy services.
Vouchers for follow-up veterinary care at partnering private practices.
If your pet is experiencing a life-threatening emergency, it is your responsibility to seek critical care for your pet immediately.
---
Spay/Neuter Vouchers
Please note: Until July 2023, we will only be issuing spay/neuter vouchers for residents of the City of San Diego. If you do not live within the City of San Diego, please see our list of reduced-fee spay and neuter services.
We offer a limited number of spay/neuter vouchers for dogs, cats and rabbits. These vouchers can be redeemed at local participating veterinary clinics. Please note, submitting an application does not guarantee funding but is a required first step. Once an application has been reviewed, you will receive an email with additional instructions.
Funding for this procedure is determined by your pet's weight.
There are no eligibility requirements in order to apply!
Vouchers must be used at a participating veterinary clinic (locations are listed in the application).
BEFORE STARTING THE APPLICATION, PLEASE READ THE FOLLOWING:
You are required to select a date/time at the start of your application. This is a PLACEHOLDER for your application and is NOT an official spay/neuter appointment. If there is no availability or you receive an error message, please try again later.
Vouchers are not for use at San Diego Humane Society. You are responsible for scheduling an appointment directly with the veterinary clinic specified on your voucher.
Please submit ONE application PER pet.
If you do not have a valid address to provide, please use our San Diego Campus: 5500 Gaines Street, San Diego, CA 92110.
Vouchers are issued via email. If you do not have an email, please check "skip email confirmation" and our team will follow up with you by phone.
I understand that by clicking "Start Voucher Application," I have read and agree to the conditions specified above. I understand I am NOT scheduling an appointment and services will be rendered at a veterinary practice not owned or operated by San Diego Humane Society
---
Community Spay/Neuter
San Diego Humane Society performs low-cost spay and neuter services for pets of qualified individuals in the San Diego region. To qualify for spay and neuter services, individuals must be receiving government assistance or active-duty military (proof of service required).