Roxanne Played Hard to Get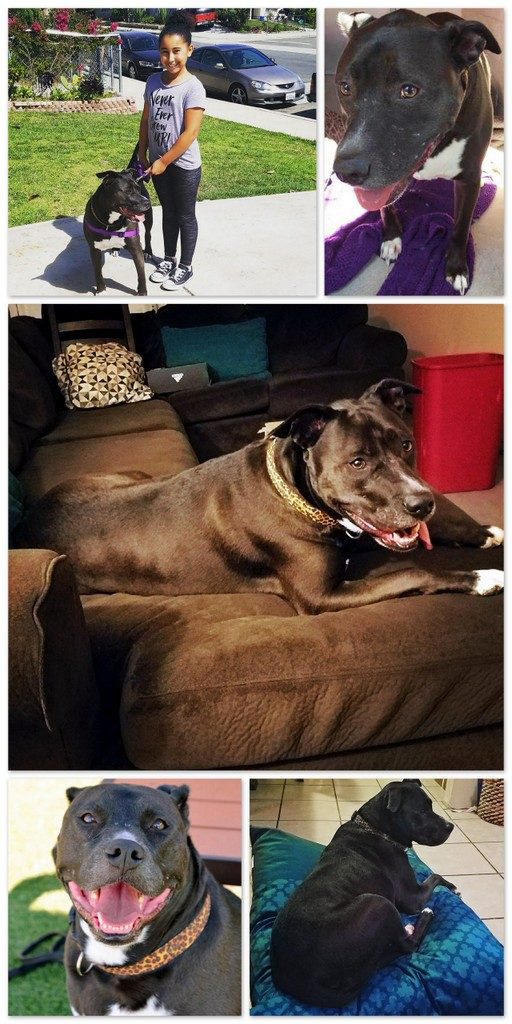 Adopted from Oceanside Campus
We adopted the sweetest, most loving and definitely overlooked dog. She was slow to warm up at first and showed no interest in us during our very first interaction with her. We met 3 dogs at the shelter, and Roxanne played hard to get. There was something so special about her and I realized once we drove off in our car that I made the perfect choice for our family of 5.
Most people want the little puppies and what's great is she is 5 years old, potty trained, awesome with all 3 of my young children, so relaxed, great on walks, and it broke my heart to see that she was in the shelter for this long and no one knew what they were missing.
The Oceanside staff on San Luis Rey is so wonderful and really take the time to find the right family for each dog!
Thank you so much Emily and all the other helpful members who made my family so blessed with Roxanne/Roxy.
She truly was a hidden gem!
Ashley P.
---
Has an animal changed your life?
Email your story to Jenna:
[email protected]
. Your story could be featured on our website, in printed material, or in San Diego Pets Magazine!