Look back on our incredible year!
Thank you! With your support, we've had an incredible year. I'm thrilled to share with you a few highlights from our FY18-19 Impact Report. Thanks to your support, we were able to achieve incredible results for animals, including: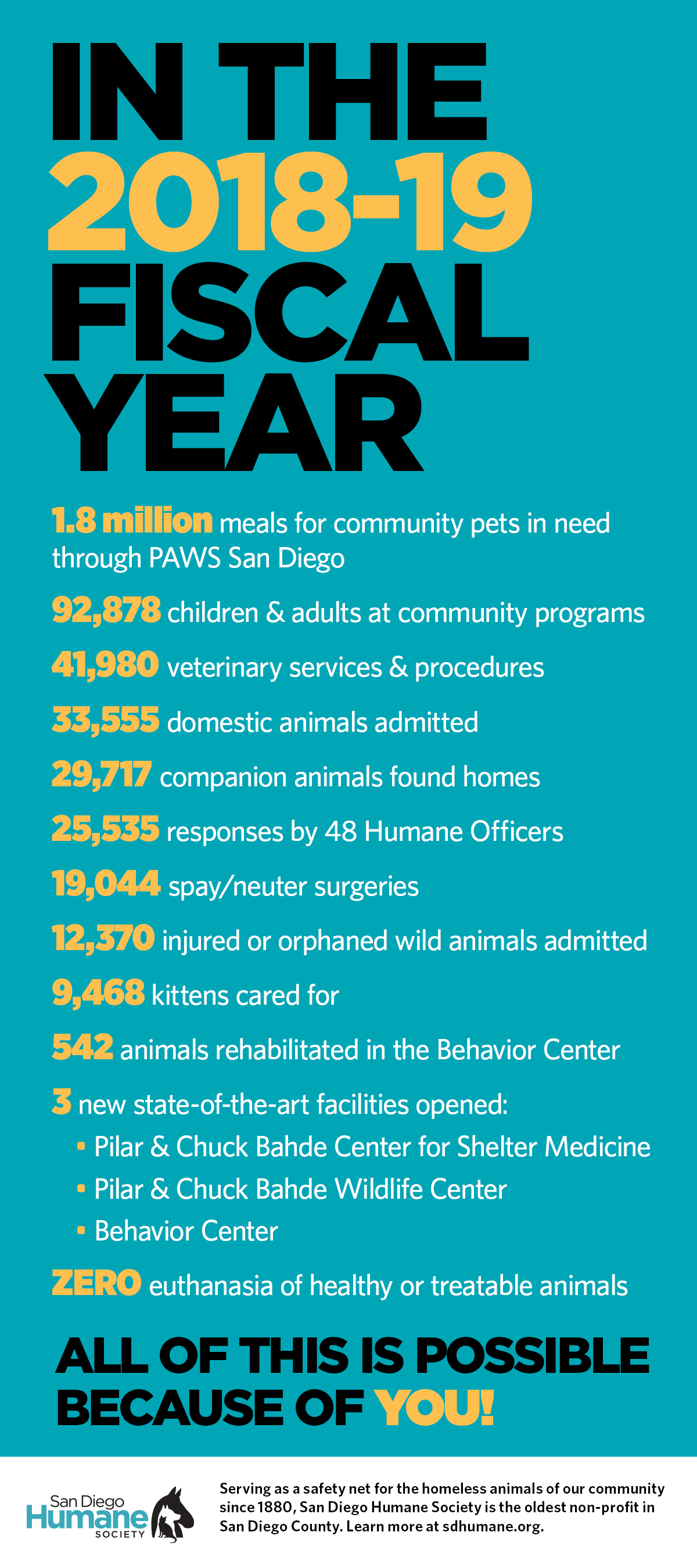 As you can see, we had a busy, lifesaving year – thank you for supporting us through it. In addition to the statistics above, we had some amazing individual stories, and you can find a few of them here.
To see more of what you made possible, I hope you'll review our new Impact Report. It highlights more of our accomplishments, and I hope you are proud to partner with us in making the world better for animals and the people who love them On behalf of everyone at San Diego Humane Society and the animals we serve—thank you! Together, we are creating a more humane world by inspiring compassion, providing hope and advancing the welfare of animals and people.
Cheers to 2020!
Sincerely,

Gary Weitzman, DVM, MPH, CAWA
President and CEO, San Diego Humane Society
Published: January 3, 2020