Adoption Policy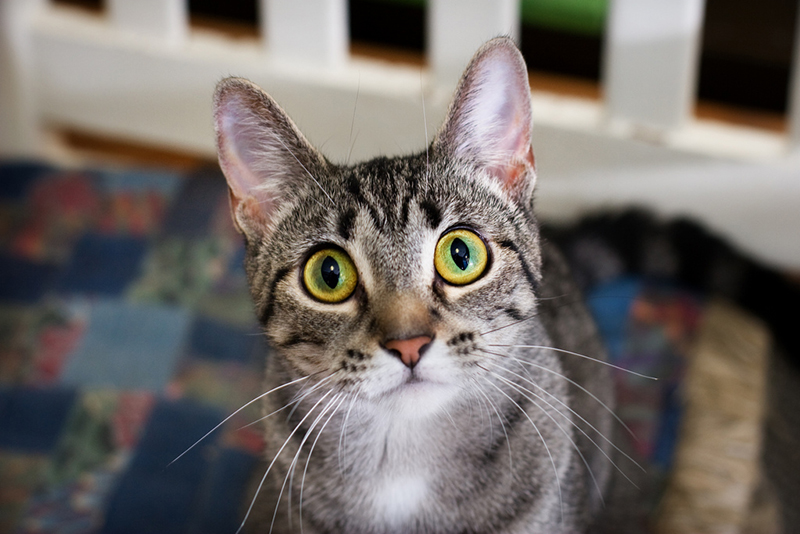 San Diego Humane Society's mission to inspire compassion for people and animals is reflected in our adoption philosophy: Every pet has the right to a continuous and nurturing relationship with people who convey an enduring sense of love and care.
SDHS will care for more than 40,000 companion animals in the upcoming year; pets who come to us from the cities of Carlsbad, Del Mar, El Cajon, Encinitas, Escondido, La Mesa, Oceanside, Poway, San Diego, San Marcos, Santee, Solana Beach and Vista for a variety of reasons:
Owners are no longer able to care for them.
Other animal welfare partners needing assistance, transfer them.
Pets are involved in cruelty cases.
Pets are lost or abandoned.
Our adoption policy is designed to provide the best care for all animals in need of shelter, foster care, medical treatment and behavior rehabilitation.
The fundamental principles guiding this approach include:
We promote a respectful, conversation-based adoption program that strives to: provide exceptional guest services; educate prospective adopters; and assist in matching people with a pet who best suits their lifestyle expectations. SDHS's trained adoption counselors are knowledgeable in animal behavior and offer their expertise in the successful matchmaking process for both the adopter and pet. The primary goal is to assist the adopter in choosing a pet who best fits their lifestyle, home environment and individual preferences. Ultimately it is the adopter who will choose their new pet under the guidance of our counselors and in accordance with SDHS adoption policy.
We ensure all pets receive special care and service. Each pet entering our shelter receives an examination by our professionally trained staff members. The exam may include:
Vaccinations according to SDHS protocol.
De-wormer.
Flea treatment.
Microchip identification – most pets are microchipped; not small animals such as hamsters.
Spay or neuter surgery - All dogs, cats, rabbits and male chinchillas are spayed or neutered prior to adoption. Guinea pigs, rats, hamsters and female chinchillas are not surgically sterilized due to the heightened anesthetic risk.
Diagnostic services such as X-rays, ultrasounds and various types of surgeries through our campus hospitals.
There may be instances when an adoptable pet requires a medical consultation prior to being adopted in order to inform adopters of any known medical conditions. When available, we will include seven days of medications or prescription diets. For those medical conditions not detected while in our care, we encourage adopters to take advantage of the complimentary wellness exam provided by many community veterinarians and the incentive for pet insurance offered by MetLife.
Incoming pets are evaluated according to the Asilomar Conditions Definitions for the San Diego Animal Welfare Coalition as well as their known history, health and observed temperament. Pets determined unhealthy and untreatable may also be placed up for adoption unless they are irremediably suffering or pose a safety risk to the community. Examples of unhealthy/untreatable pets who can be adopted by the community include hospice adoptions, pets with chronic health conditions or animals requiring complicated surgeries or behavior modification. There is no time limit for how long a healthy/treatable pet may remain available for adoption.
We collect adoption fees to assist in the daily care and on-going needs of each pet admitted to SDHS. Adoption fees vary according to the type and age of the pet. Fees also are discounted or sometimes waived for special adoption events and military personnel. Based on research conducted by the ASPCA, fee-waived and conversation-based adoptions do not adversely impact pets. Their study showed that pet retention was 97 percent. Fees are also waived when pets are transferred from SDHS to one of our Rescue Partners.
"Love your new pet...or let us know. We're committed to finding adopters their best pet match." SDHS is proud to offer an Adoption Guarantee. If for any reason the adopter decides the adopted pet is not a successful addition to their home, we positively encourage the adopter to return their pet to any of our campuses without judgment or criticism.Debriefing with the adopter is critical as the information provided by the adopter at the time of return enables us to better understand the needs of the pet, determine a treatment plan and better anticipate expectations for successfully matching the pet with a future adopter. As a complimentary service, adopters are offered behavior assistance prior to returning the pet in hopes that we may help resolve issues.