Paws and Paperbacks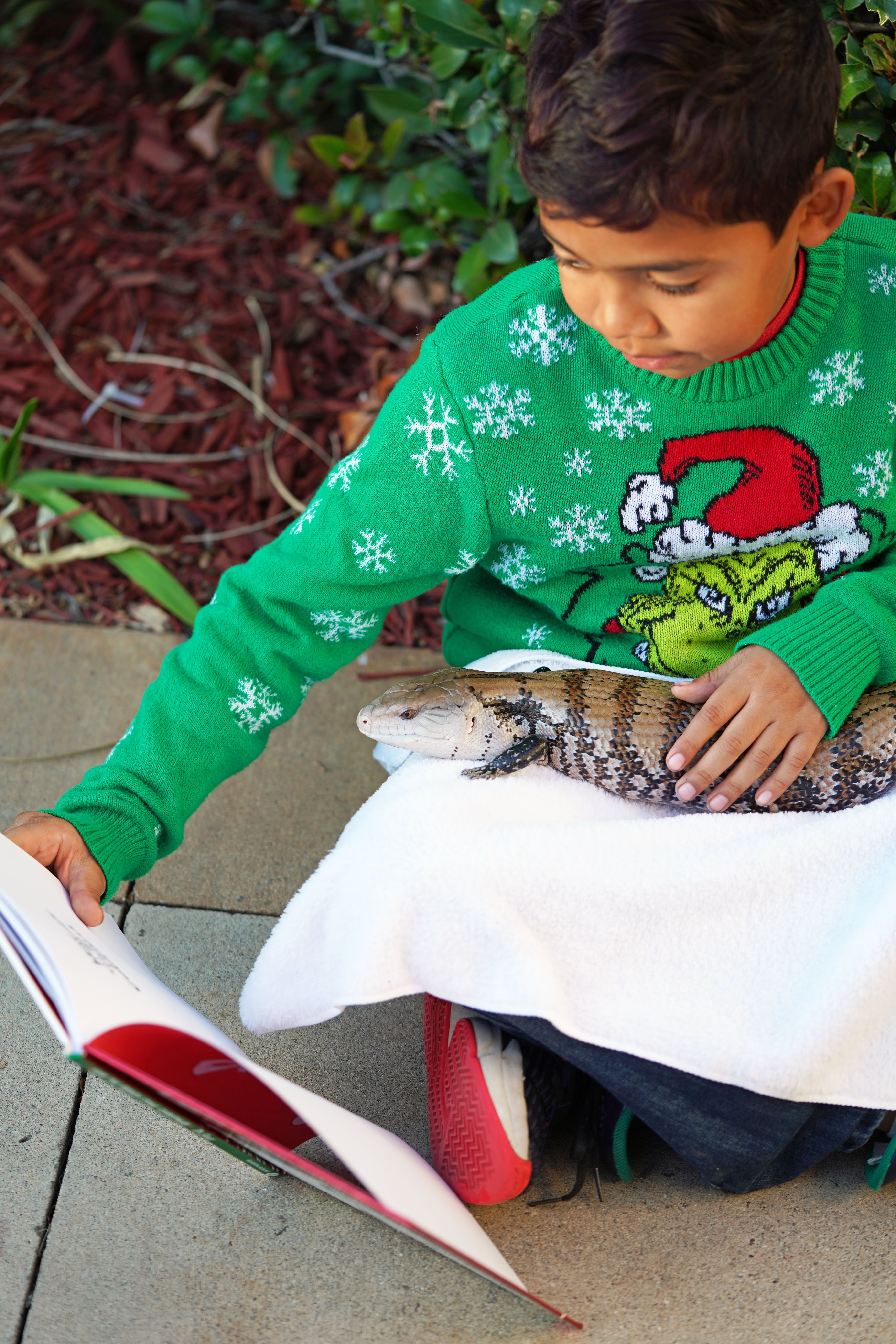 Paws and Paperbacks helps children ages 6-11 develop compassionate relationships with animals by providing an opportunity for both kids and animals to spend time together in a calm and respectful environment.
---
WHAT: Children can practice their reading skills in a fun and non-judgmental atmosphere while giving our ambassador animals the chance to get exercise and socialization. The focus of the interaction is on reading rather than the animal, which teaches children how to be respectful of an animal's space and body and provides a safe, positive interaction for the animal.
---
WHERE: Sessions alternate between two of our campuses:
San Diego Campus 5500 Gaines Street, San Diego, CA 92110
El Cajon Campus 1373 N. Marshall Ave., El Cajon, CA 92020
---
WHEN: Monthly during the school year, 4:00-5:00 p.m.
---
COST: $10.00 per child. Reservations are required.
---
ONSITE PAWS AND PAPERBACKS INFO:
All sessions are from 4:00-5:00 p.m.
Paws and Paperbacks is for children ages 6-11.
Registration is on a first come, first served basis.
Registration fee is non-refundable.
In order to limit the number of people present, parents should plan to drop their children off.
Please bring your own books to read to minimize shared materials.
This class is for humans only – please leave your great pets at home!
Please review the COVID Program Waiver when registering online.
---
DATES: Paws and Paperbacks will return in September 2022. Please check back later this summer for more information.

For more information email [email protected].