Say it With Animals - Send a Free eCard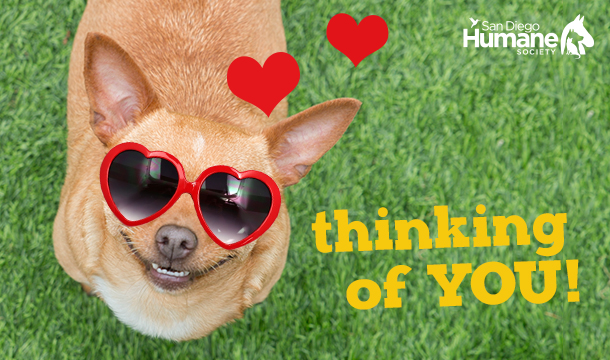 Thank a friend, send words of encouragement, or just say, "I Love You!" with a beautifully-designed ecard delivered right to their inbox. You can send sympathy for the loss of a pet or congratulations on a new one joining the family! Even just a simple hello will surely brighten someone's day and let them know you're thinking of them!
---
eCard Categories
---
Birthday
Brighten a friend or loved one's special day!
---
Congratulations
Congratulate someone!
---
Encouragement
Let someone know you're there for them.
---
Hello
Just to say hi!
---
Pet Loss
Send someone support during a difficult time.
---
Special Someone
Let that special person know they're in your thoughts.
---
Thank You
Say thanks!
---
Winter Holiday
Celebrate the season!
---
Wildlife
Get a little wild!