New Animal Services Provider in El Cajon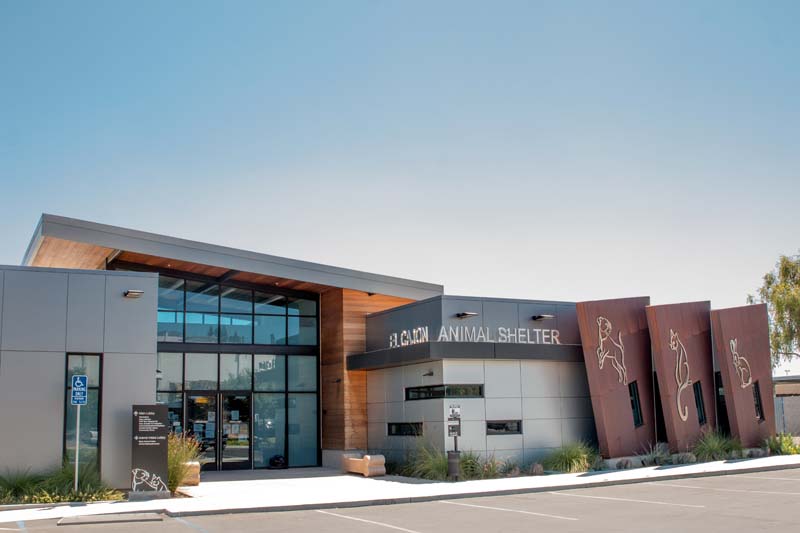 As of Oct. 4, 2020, San Diego Humane Society is officially the new animal services provider in the city of El Cajon! With our shelters closed to the public on Mondays, we look forward to our first day open to the public on Tuesday, Oct. 6.
Approximately 20 San Diego Humane Society employees will work at the El Cajon facility at 1373 N. Marshall Ave., more than doubling previous staffing levels at the shelter. Residents in El Cajon will also see extended hours of operation — with an increase of 19 hours per week. The El Cajon Campus will have the same public hours as San Diego Humane Society's campuses in Escondido, Oceanside and San Diego: 9 a.m. to 6 p.m., Tuesday through Sunday. Humane Law Enforcement will provide dispatch and field services seven days a week.
At this fifth campus, San Diego Humane Society will shelter and care for animals in El Cajon, La Mesa and Santee.
For residents in the City of La Mesa: Same shelter, different service provider!
San Diego Humane Society will assume animal care services for City of La Mesa animals at the El Cajon Animal Shelter at 1373 N Marshall Ave.
The La Mesa Police Department will still provide animal control services. Residents should call 619-667-7536 Monday through Friday, 8 a.m. to 4 p.m., and 619-667-1400 after hours.
For residents in the City of Santee: Same service provider, new shelter location!
Santee residents will continue to receive Humane Law Enforcement service and animal care from San Diego Humane Society — now at a much closer location.
Published: October 2, 2020