7 Truths About Pit Bulls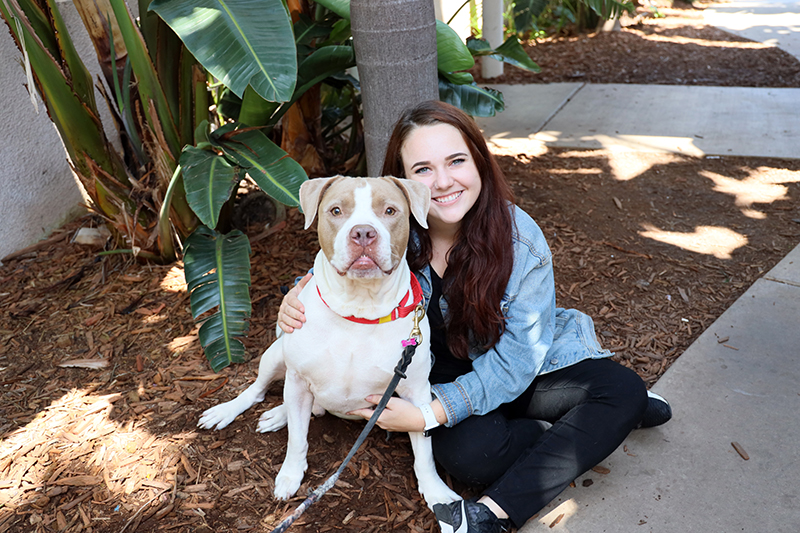 Myths about these dogs abound, so for the love of pitties, let's stop all of the negativity. Here are seven truths to help these sweet pups regain their reputation.
Pit bulls have been popular since the early 1900s.

They are among the most popular dogs in America today, and pit bulls were even more so in the early 1900s when they were the closest thing the United States had to a national dog. They were featured on U.S. recruiting posters in World Wars I and II, prominently featured as corporate mascots and cast as the ideal family dog in television and movies.


Most pit bulls aren't one specific breed.

People tend to lump different "bully" breeds together and call them pit bulls. These breeds include the American pit bull terrier, Staffordshire terrier and other bull terriers and bulldogs. Often these dogs are a mix of breeds and may include many other breeds. Unless you're going to spring for a doggie DNA test, there's no telling what breeds are in any one dog.


Pit bulls are generally athletic, strong, energetic and very social.

They make wonderful companions and require a lot of training, exercise and enrichment in order to thrive. Because of their love of all things human, pit bulls will consider strangers their friends as much as they consider family as friends.


All pit bulls aren't the same. Every dog should be treated as an individual.

We avoid labeling a breed, and instead focus on the history and behaviors of the individual animal. There are often specific traits that a breed can be described as having, however every animal will not always reflect the standard.


Most pit bulls do NOT bite. A pit bull that bites is an exception rather than the rule.

Poor socialization and bad breeding can result in any kind of dog being aggressive or defensive. Given the large number of factors that can influence dog aggression, it is an oversimplification to blame an animal because of its breed.


Pit bulls were bred to be good companions for humans.

While it is true that pit bulls do have animal aggression incorporated within their genetic makeup, it is also a fact that human aggression was stringently bred out of them. A pit bull that bites a human is an anomaly within an exceptionally human-loving breed.


Lots of celebrities are bully about pit bulls.

In recent years, famous pit bull devotees include Jennifer Aniston, Orlando Bloom, Ira Glass, Miranda Lambert, Cesar Milan, Brad Pitt, Rachael Ray, Jon Stewart, Betty White and Serena Williams. Through history, there were many others: Fred Astaire, Humphrey Bogart, Thomas Edison, Billie Holiday, Helen Keller, General George Patton, President Teddy Roosevelt, Dr. Seuss, John Steinbeck, President Woodrow Wilson and many more.
Published: October 9, 2019