Policies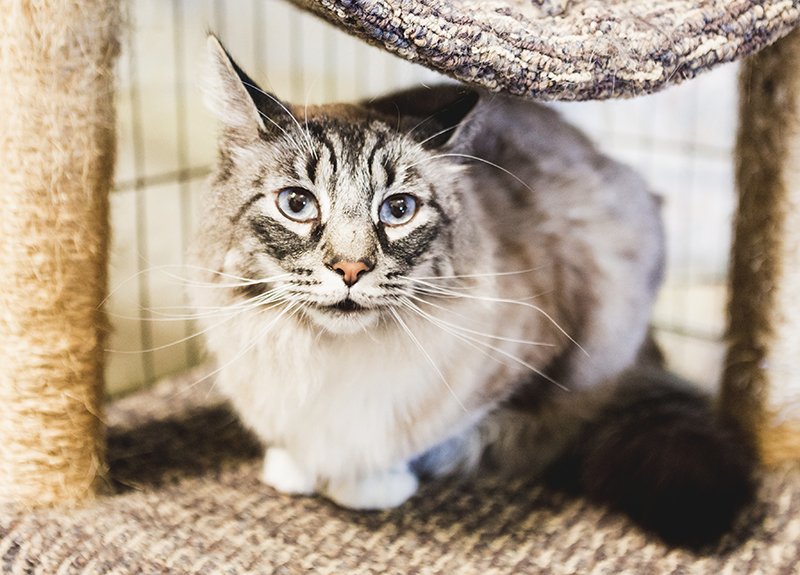 San Diego Humane Society has a number of policies in place in order to ensure the well-being of animals in our care, our employees and constituents.
Animal-friendly Menu Policy
At the heart of San Diego Humane Society's mission is the desire to prevent animal suffering and promote compassion and respect to create a more humane world. In keeping with this mission, we are committed to serving a vegetarian menu at all San Diego Humane Society functions. This policy is a choice the organization has made to honor our commitment to passionately serve animals and the people who love them. San Diego Humane Society respects that these choices are personal and others may not make the same.
San Diego Humane Society has made the decision to have its events be vegetarian for a number of reasons. Most importantly, this decision aligns with our mission to create a more humane world by eliminating/reducing animal suffering, and reflects the care we provide for pigs, chickens and other such animals. This decision impacts events such as fundraisers, community events, volunteer appreciation luncheons and others where the organization is setting the menu. Events where the organization does not set the menu may include those hosted by donors in their own homes, individual lunches with donors at restaurants and third-party fundraising events hosted by outside businesses who share a portion of their proceeds with San Diego Humane Society.
Public Records Requests Policy
The Communications Department handles requests for public records for San Diego Humane Society.
San Diego Humane Society strives to maintain open and transparent operations and aims to respond as efficiently and promptly as possible. Any resident of San Diego County can request to inspect records made or received in connection with the transaction of official business conducted per the terms of our municipal contracts.
The Communications Department will respond to all requests within 10 business days. The response will acknowledge receipt of the request and include one of the following:
A notification that the documents are ready for inspection;
A denial of the request, which will include the basis for denying the request; or
An estimate of the additional time needed to produce the documents.
When the documents are available for inspection, the requesting party is entitled to request copies of any documents germane to the request. The standard charge for paper copies is [.10] per page in black-and-white and [.90] per page in color. Requests for paper or electronic copies of documents must be submitted in writing. If fulfilling the request (locating, retrieving, reviewing, redacting, and/or reproducing the records) requires more than one hour of staff time, an estimate of charges will be provided in advance of fulfilling the request. If the document exists electronically and the file is too large to be emailed or otherwise produced, the actual cost of permanently storing them on "read-only" computer media will be calculated and charged to the requestor.
Requests can be made through electronic mail, on our website, or through the U.S. Postal Service or other means of physical delivery. Requests should be as specific as possible.
Certain exemptions are covered under California law and generally include personnel records, investigative records and materials made confidential by other statutes. As a policy, animal medical records will be released only to a pet's adopter, veterinarians for treatment and diagnosis, peace officers and San Diego Humane Society officers. Donor information will not be released beyond what is publically available via our annual Form 990.
Requests can be submitted to:
San Diego Humane Society
Communications Department
5500 Gaines Street
San Diego, CA 92110
Or email: [email protected].
---
If you have questions about any of our policies, please contact the party listed on the particular policy page or email [email protected].