Rescue Partner Promise and Guidelines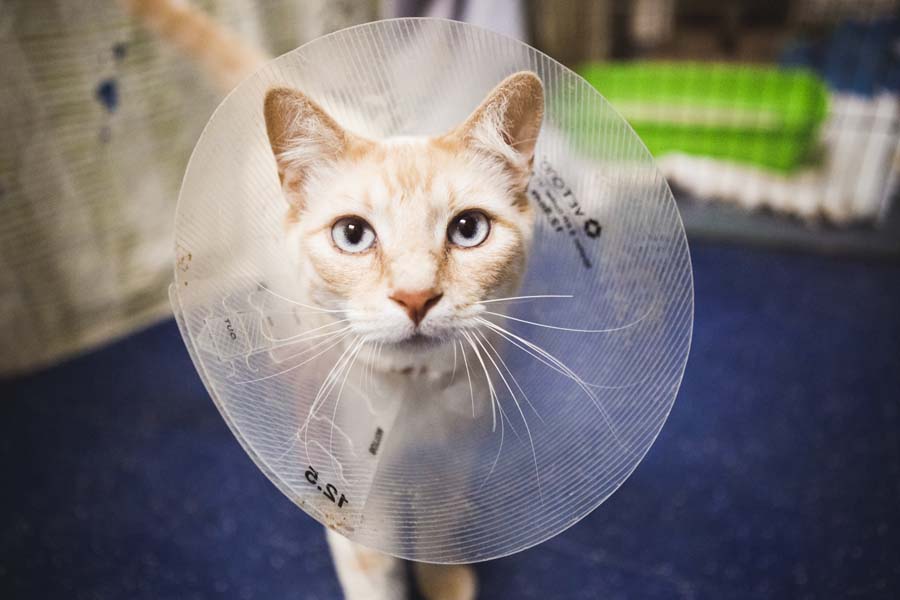 Maintaining successful working relationships with animal placement and rescue partners is vital to saving animal lives in our community. San Diego Humane Society's core values are what guide our mission to Inspire Compassion. Here's how we apply our core values to our relationships with our Rescue Partners:
Have the Courage to make tough decisions.
Seek out ways to be Impactful in the animal welfare movement.
Maintain relationships that encourage Inclusivity.
Lead with Integrity and respect.
---
What to expect as a Rescue Partner
Our Rescue Specialists at each of our campuses reach out to Rescue Partners by phone or email and ask for help in rescuing healthy, treatable and unhealthy/untreatable animals.
Our promises to our Rescue Partners are:
We will maintain positive and open communication when interacting and ask for the same in return.
Rescue Partner designees can send questions and concerns to

[email protected]

.
We will offer additional benefits to our Rescue Partners including, but not limited to:

Free spay/neuter surgery of any animal transferred from SDHS to a Rescue Partner.
Free vaccinations at the time of exit for any animal transferred from SDHS to a Rescue Partner.
A 50% discount on vaccinations for non-SDHS animals through the vaccine clinic only and a 50% discount on spay/neuter for non-SDHS animals through Community Spay/Neuter. Note: Subject to appointment availability. Exceptions may occur on a case by case basis and may be dependent upon species and/or age and available resources. Over the counter medications and controlled substances will not be provided.
Free microchip (as applicable by species) for any animal transferred to a Rescue Partner.
Free medical consultation between one of our SDHS veterinarians and the rescue group veterinarian for any animal transferred from SDHS.
Free behavior consultation with one of our trainers.
Free pet food (mostly cat or dog food) for our Rescue Partners when available, through our Community Pet Pantry.
Free listing of Rescue Partner's organization on the San Diego Humane Society website and opportunities to partner at community events.
Free Rescue Partner spotlight on our social media channels, when able.
Free sharing of in-kind donations such as water bowls, leashes, kitty litter, pet supplies, treats and other donations we receive, when available.
Free rental of our classrooms and auditoriums, as available.

We will make it easy to get started as a Rescue Partner:

Complete and submit our online Rescue Partner Questionnaire here.
Submit proof of 501(c)3 status to

[email protected]

.
Questionnaire and 501(c)3 status will be reviewed by SDHS leadership and Humane Law Enforcement prior to approval.

We will adopt out animals responsibly, with community and animal safety in mind, and ask the same of our Rescue Partners.
We will maintain facilities that are clean, safe and adequate for housing animals, and ask the same of our Rescue Partners.
We will utilize humane, positive-reinforcement training methods, and ask the same of our Rescue Partners.
We will be flexible and courteous with our Rescue Partners when discussing an animal and ask the same in return.
We will evaluate every animal for alternative placement on a case-by-case basis and will contact multiple Rescue Partners requesting assistance for the animal.
We will maintain a Special Needs Pets page on our website to encourage adoption and/or rescue of unhealthy/untreatable animals.
We will work primarily with local animal placement organizations, but may contact organizations outside of San Diego County on a case-by-case basis.
We will not ask for an adoption/transfer fee from our Rescue Partners and are unable to provide monetary compensation for animals exited.
We will abide by the Dog Bite Disclosure law (AB 588), disclosing all dog bite incidents to our Rescue Partners and expect that information to be disclosed to any future adopter.
Terminating Our Partnership
We reserve the right to terminate our relationship at any time with a Rescue Partner for the following reasons:

Inhumane or unsanitary housing conditions.
Substantiated history of animal abuse or neglect, or other unlawful history relating to the care and placement of animals.
Use of a transferred animal for food consumption or fighting.
Verbal or written abuse or harassment of San Diego Humane Society staff or volunteers.
Documented communication of inaccurate, vitriolic and malicious information on social media, to constituents, the media or email, maligning our organization, especially without reaching out to the Associate Director of Guest Relations and Animal Placement to address concerns beforehand.
We guarantee a safe and clear transfer process.
Animals on our website qualify for transfer to a Rescue Partner at the Campus Director's discretion. We will do our best to streamline processes, however any animals on the adoption floor will be available on a first come, first served basis at the Campus Director's discretion. We waive all adoption fees for Rescue Partners transferring animals from San Diego Humane Society.
For legal and safety reasons, we ask that only authorized representatives from our Rescue Partners interact with and physically transfer animals. These representatives will be able to request information, interact with and transfer animals from any SDHS locations. Additional representatives can always be added by completing the Rescue Update Form and providing it to the Rescue team at

[email protected]

. Once a Rescue Partner has agreed to accept the animal, the animal shall be transferred within three days (72 hours) of agreement, unless we require additional time to ready the animal (e.g. spay / neuter, completion of medical care, etc.). In such cases it will be SDHS's responsibility to communicate accordingly.
We ask that our Rescue Partners provide the name, and Shelter Buddy animal ID# when interested in transferring an animal to the designated Rescue Specialists for the campus the animal resides.
We will provide Rescue Partners with pertinent information on the specific animal, including behavior, medical, current status and any known history.
If a Rescue Partner is interested in an animal based on the information provided, we will schedule a time for an authorized representative to assess the animal. A staff member will be assigned to meet the authorized party for the interaction and can answer any additional questions during the visit.

Rescue representatives must be advised that only humane handling and positive reinforcement interactions will be allowed. Use of adverse handling will not be tolerated and the interaction will be immediately terminated.
Dog to dog interactions will be accommodated only if the animal has completed the stray hold period and has become the property of SDHS. If a Rescue Partner requests an interaction with one of their dogs or a potential adopter's dog, this will be approved and accommodated on a case-by-case basis. If the SDHS dog has not been cleared for adoption or is deemed "no dogs," the interaction will not be approved.

Once a Rescue Partner has confirmed and committed to the transfer:

The animal will be scheduled for spay/neuter surgery, if needed, at no cost to the Rescue Partner.
We will provide short-term medications if the animal is under treatment for an illness, such as kennel cough, for free. We also offer a free consultation with one of our veterinarians for the veterinarian of the Rescue Partner's choosing.
We will work with the Rescue Partner to schedule a pick-up date and will have a staff member assist the Rescue Partner representative.
We ask Rescue Partners to travel to the appropriate SDHS facility to finalize the transfer and pick up animals.
The Rescue Partner is responsible for arranging transportation on behalf of their organization.

An authorized representative of the Rescue Partner must be present to complete the transfer by signing the Waiver/Indemnity and Transfer Out Agreement.
We ask that all representatives come prepared with adequate and appropriate transportation, including carriers and/or supplies to allow for a safe, legal and low stress transfer for each animal.
We will provide the following, if available, to the Rescue Partner upon release of an animal in electronic format unless otherwise requested:

All medical notes, treatments and diagnostics.
All medications to go home (excluding over the counter medications and controlled substances), as needed.
All behavior notes and treatment plans, as applicable.
All relevant history or general animal notes.
All copies of signed documents and receipts between SDHS and the Rescue Partner transferring the animal.
All information associated with the implanted microchip including tag, if available and as applicable.
Questions
Please send any questions or concerns to [email protected]. Thank you for partnering with us to save lives!