Emergency Response Team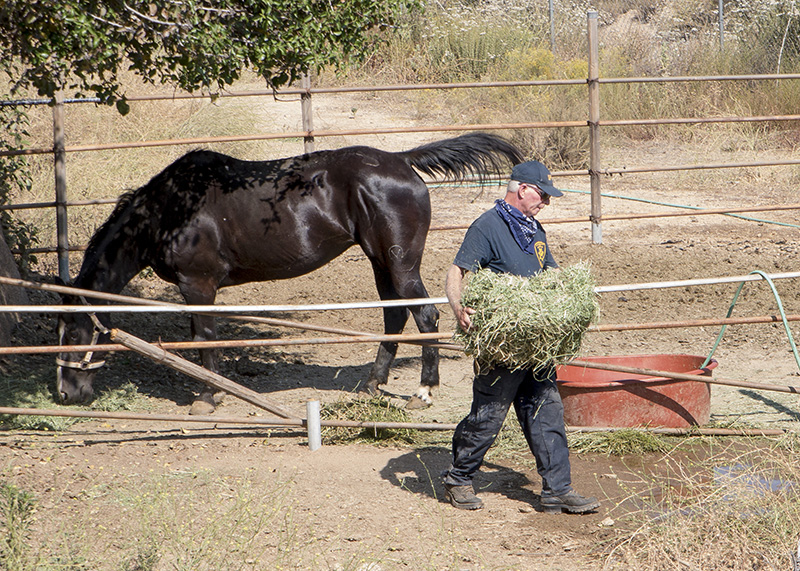 San Diego Humane Society's Emergency Response Volunteer program.
Our Emergency Response Team (ERT) is comprised of a team of trained volunteers who work in stride with Humane Law Enforcement officers to assist during disasters by safely rescuing and evacuating horses, livestock, and pets. Positions range from roles within an office setting to working behind fire lines. The ERT meets monthly for training designed to create awareness of safety procedures and the proper use of equipment.
Volunteers can assist in the following areas:
Educating the community at events as part of the Community Engagement team
Assisting with coordination of disaster response as part of the Administrative Support team
Coordinating and assisting animal care during evacuations
Removing animals from fires or flooded areas
Rescuing large animals that have fallen into wells, mud bogs, swimming pools, ravines, etc.
Assisting our Humane Officers with criminal cases during impounds of large groups of abused or neglected animals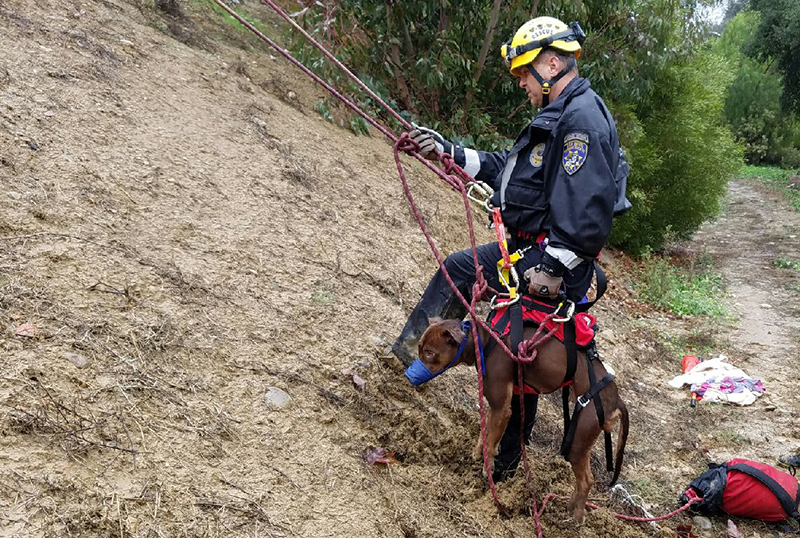 Volunteer Commitment:
One monthly training, typically on a weekend
On call during disasters
---
REQUIREMENTS TO VOLUNTEER WITH THE EMERGENCY RESPONSE TEAM (ERT):
A complete records and thorough background check will be completed for ERT candidates.
Must be at least 21 years of age with a valid CA drivers license.
Must be computer literate with excellent written and verbal skills.
Strong interpersonal and conflict resolution skills with the ability to use tact, judgment, and strategy in dealing with a wide variety of people both friendly and hostile.
Physical demands: individuals in animal handling roles must be in excellent condition and will be required to move, and/or restrain animals that weigh fifty (50) pounds or more with the risk of animals being unruly, vicious, or otherwise dangerous. Individuals may also be in situations of risk during field duty, which comprises majority of volunteer time.
---
STEPS TO JOIN THE EMERGENCY RESPONSE TEAM:
Attend the next Open House! RSVP below!
If after attending the Open House you decide this is the right role for you, you can then complete a volunteer application for ERT.
The Volunteer Engagement team will review all applications and will invite those whose skills, experience and availability meet the needs of the program to a volunteer interview with ERT leadership team.
Those selected for the program will then complete a background check and attend the two day ERT Academy prior to officially joining the team.
Emergency Response Team (ERT) Volunteer Open House
Please check back in Winter 2019 for the next recruitment session
If you would like to be added to our interest list, and emailed once a date is set, please email [email protected].