Oceanside Campus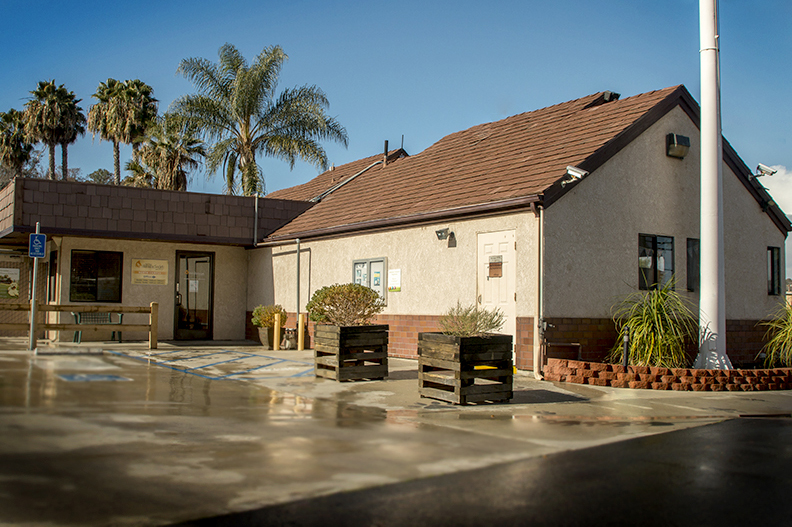 Volunteers at our Oceanside Campus assist our staff in serving animals and pet owners in Oceanside, Vista, Carlsbad, Del Mar, Solana Beach and Encinitas.
Check out this virtual tour of our Oceanside campus!
New volunteers begin in our foundation level role of our Companion Animal team where they learn about animal sheltering, San Diego Humane Society policies and support the daily care of the animals and needs of our guests.
Activities include:
Animal Care – Assist staff with feeding, cleaning and enrichment at the shelter. Shifts typically available daily between 7 a.m.-6 p.m.
Guest Services – Assist guests coming to reclaim lost pets, adopt a new pet or request services or supplies. Shifts typically available Saturday and Sunday between 10 a.m.–6 p.m.
Minimum commitment:
One 2-hour shift every other week, flexible schedule.
Volunteer Requirements:
Must be fully vaccinated against COVID-19. Applicants will receive instruction to submit photo proof of vaccination record, which must be submitted prior to onsite interview.
Must be at least 16 years of age. Under 16 but interested in getting involved? Check out our DIY page or Youth Services page!
Must have access to email since all volunteer communication is done via email.
Ability to complete online training courses.

After 10 hours of service on this team, volunteers are eligible to apply to step up to a core level role such as dog walking, cat socializing, assisting in our kitten nursery etc. which we recruit for throughout the year, as needed. These core roles require additional training, responsibility and a weekly shift commitment.
Application Process:
Complete volunteer selection, placement and training is typically completed in 3-6 weeks after applying.
Online application - We recruit new volunteers throughout the year, on an as needed basis.
Online Orientation - Once you apply, you can immediately complete our online orientation from home.
Virtual Meet and Greet - Meet the Volunteer Engagement team and learn more about this campus, staff, volunteers and service activities!
Online Learning - Complete your online eLearnings from home and then schedule your interview.
Onsite Interview - Our onsite small group session includes a behind the scenes walking tour of the facility and an opportunity to practice the volunteer duties to determine if our activities are the right fit for you.