Animal People:
Jude Artenstein
Founder, Doggie Street Festival
After sustaining serious injuries from an accident, Judith (Jude) Artenstein found a ray of hope in the companionship of her dog Scout. As he helped her recover, Jude was inspired to start the Doggie Street Festival to give back to animals in need. Now celebrating the 12th annual festival later this year in San Diego, Jude told us just how much this event to find homes for animals has meant to her.
How did the companionship of your late dog Scout help get you through a difficult time in your life?
Each dog comes into your life at different stages in your journey. Shortly after my sweet Scout arrived, I experienced the biggest physical challenge of my life so far. I had an accident that left me unable to walk for more than six months. I have no doubt that without Scout, who stayed at my side night and day, I would not have come through the darkest moments of my healing process. He had extraordinary empathy and the ability to identify my melancholy and respond with companionship and lots of licks.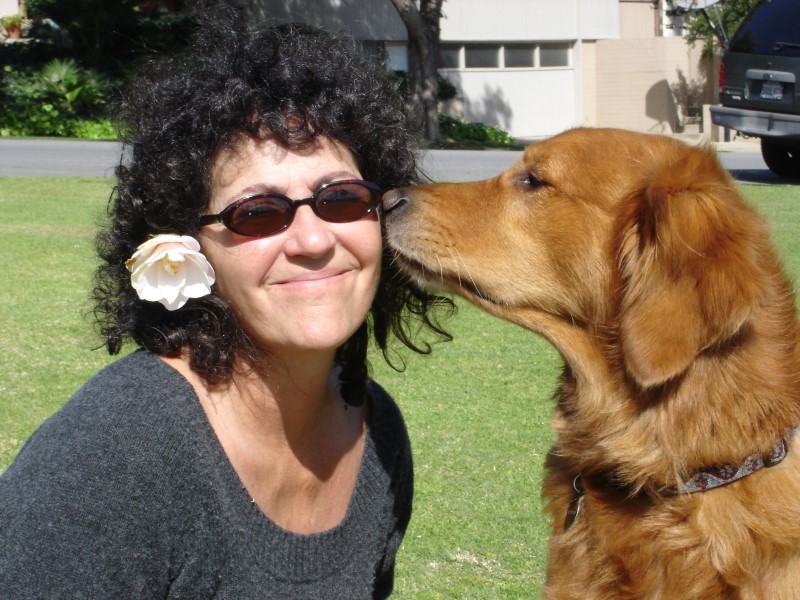 What about this relationship moved you to help other animals?
Doggie Street Festival exists because of Scout. I was eager to do something to honor him and the loyalty and friendship that animals unconditionally bestow upon us. An adopt-a-thon event with lots of rescue groups plus pet products and services to spoil our adopted or current furry family members seemed to be the perfect fit!
What has it meant to you to see the festival expand beyond San Diego to change so many lives over the years?
It's been a remarkable experience filled with learning curves and accompanied by lots of hard work. It's not easy (as you may know) to host this kind of event — there are many challenges. However, the priceless reward is when we bring each adopted dog up to the festival stage, introduce them and their new family and send them off with applause to their new homes. Best moments ever!
Have animals always been part of your life?
There were many animals that made an impact on my life, and most of them were in the movies I saw growing up. "Lassie," "Born Free," "Old Yeller," "Free Willy," "Shiloh," "Homeward Bound," "Hachi," "Bolt" — animated or live action, they captured my imagination and stole my heart. These stories about animals powerfully illustrated the special relationships and bonds humans and animals share with one another and they made lasting impressions on me.
We heard you have a special dog at home now, too!
I adopted Snoopy, my 3-year-old whoodle, from San Diego Humane Society on Father's Day two years ago. Kelly from SDHS introduced me to him at a small adoption event in Vista and it was love at first sight for sure.
How have your relationships with animals changed your outlook on life?
The first thing I think of when I consider the impact of animals in my daily life is the joy they bring me. I see them as I take my daily morning walk. They are totally engaged in their environment, aware of everyone, curious and fascinated by noises, aromas, butterflies and birds. They inspire me to start my day involved in the world around me.
I am endlessly astonished at the intelligence of all the animals we share this planet with. It is my unrelenting hope that as humans we can challenge ourselves to appreciate all they have to offer us, and that we strive to treat them with the respect, care and dignity they deserve. We are privileged to be their companions.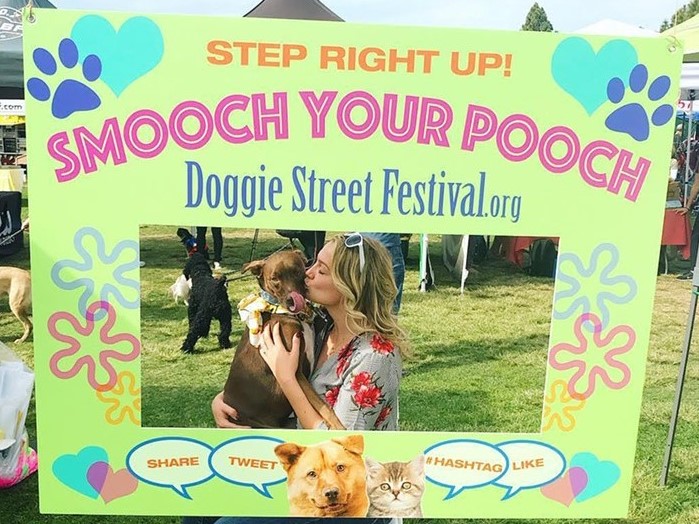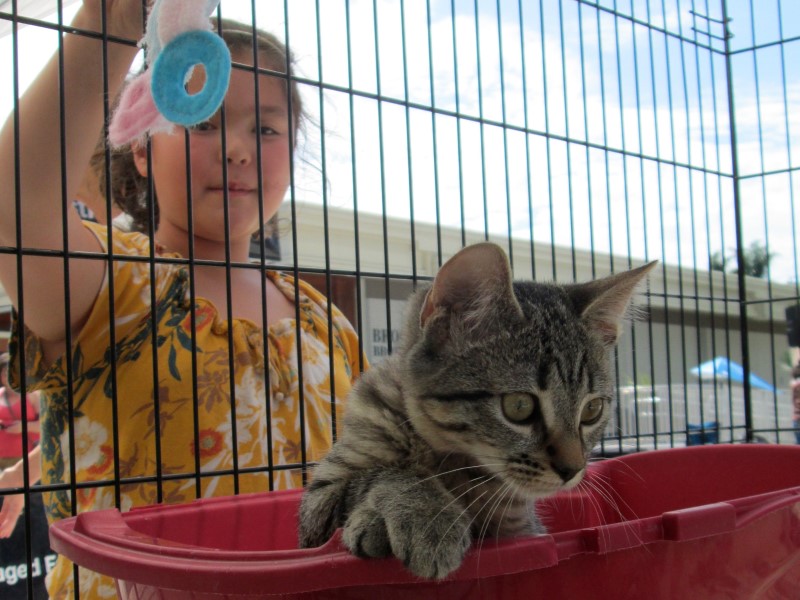 The Doggie Street Festival helps so many animals find new homes. Why is adoption so important to you?
Adoption makes all the difference for animals. When we adopt, do it for life. This means that we need to consider every aspect of our lifestyle so that we choose an animal that fits into our home forever. I celebrate that rescue and adoption has become a familiar, even commonplace, first option when I talk to people about getting a dog or cat. That's great news. We have evolved and as a community have become a part of the solution to save their lives. In no small measure because of the committed collective efforts of rescue groups, individuals and organizations like San Diego Humane Society.
However, I feel we remain challenged to address the core problem. I think of rescue and adoption like a river, and rescue and adoption is downstream. We need to look more closely up river to see what we can do to address the originating causes that result in far too many animals still entering a system of homelessness.
Learn more about the Doggie Street Festival — taking place this fall and winter in San Diego, Los Angeles and Phoenix — at doggiestreetfestival.org.
Published: June 28, 2021