Animal People:
Lee Asher
Founder of The Asher House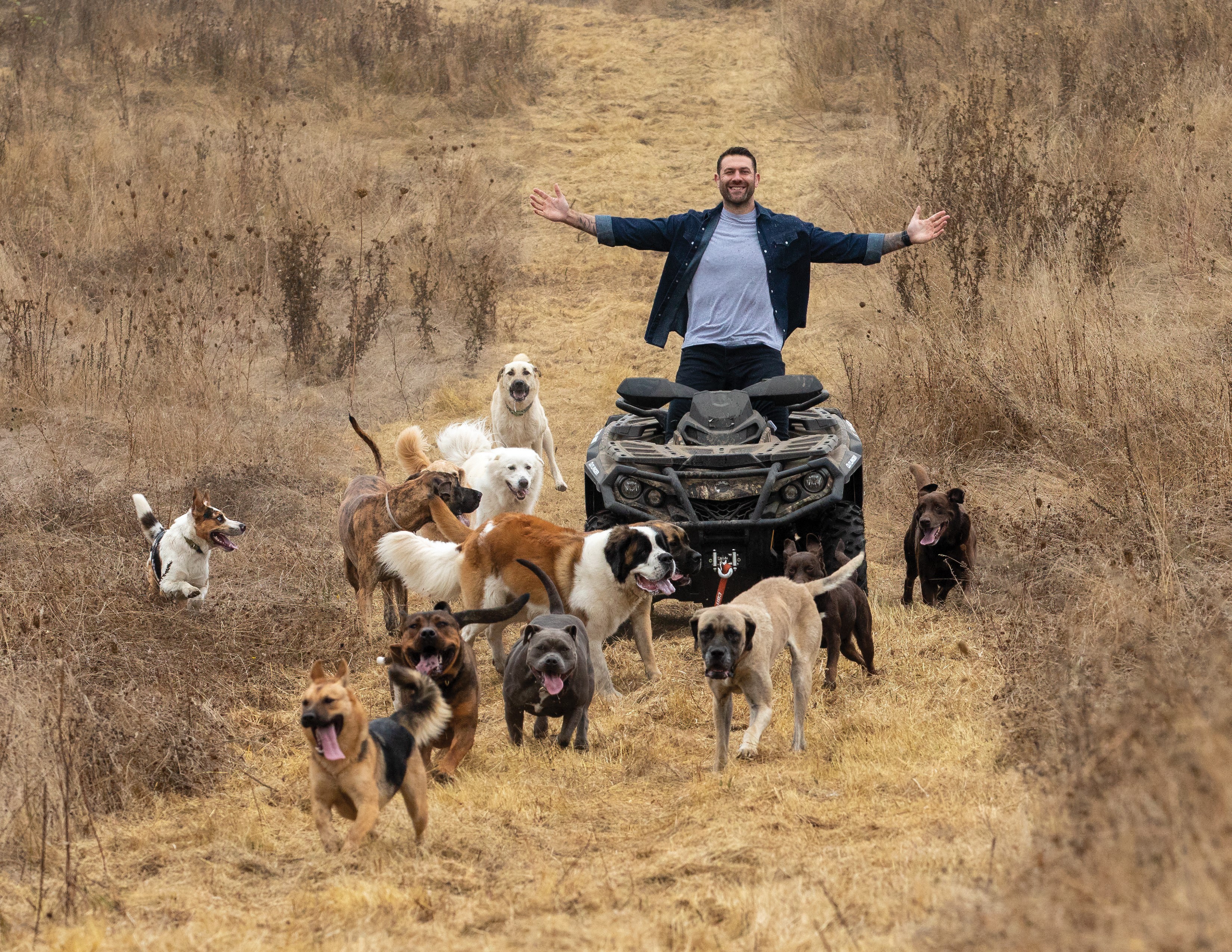 Lee Asher is an animal advocate and influential social media figure who gained recognition for his efforts to promote animal adoption and rescue. He embarked on a remarkable journey across the United States, visiting shelters and documenting his experiences. Inspired by his passion for animals, Lee established The Asher House, a sanctuary dedicated to advocating for shelter animals. In an Animal People interview, Lee discusses how his profound love for animals propelled him into the world of animal welfare, shaping the path he walks today.
Who was the first animal to make an impact on your life and what do they mean to you?
When I was around 5 or 6 years old, I was outside playing when I observed a cat enter a hole in a tree. Intrigued, I approached the tree and discovered a litter of tiny kittens. The following day, I returned with some food. However, the mother cat, being protective, hissed at me, so I left the food nearby for them to access. Each day, I revisited the tree and spent time with the feline family from a distance. Gradually, as I became accepted as part of their group, the mom allowed me to interact and care for the kittens. This experience taught me my first lesson about animals — the significance of earning trust and practicing patience. It was during this time that I felt an incredible connection. Rather than watching cartoons or hanging out with friends, all I desired was to be with the animals. This marked the beginning of my love for them. At that young age, my primary purpose became to strengthen the bond I had formed, setting the foundation for the rest of my life.
How did you get into the field of animal welfare?
I started as a traveler in an RV going to as many animal shelters as possible with the sole purpose to show people the amazing animals that are inside of them waiting for homes. I've been to hundreds of them in almost every state!
What inspired you to start The Asher House? And how did you go about doing so?
Throughout my whole life, I've always been searching for answers on how to make a positive impact. After work, I would volunteer at a shelter, but I thought it wasn't enough. People always said to me, if you want to help people and animals, make a lot of money. However, I wasn't going to wait until I had a lot of money. So I took a risk. I just remember telling myself to just go for it. Animals and people are two things that drive me. My only intention was to do good and be a little bit better in every way, every day.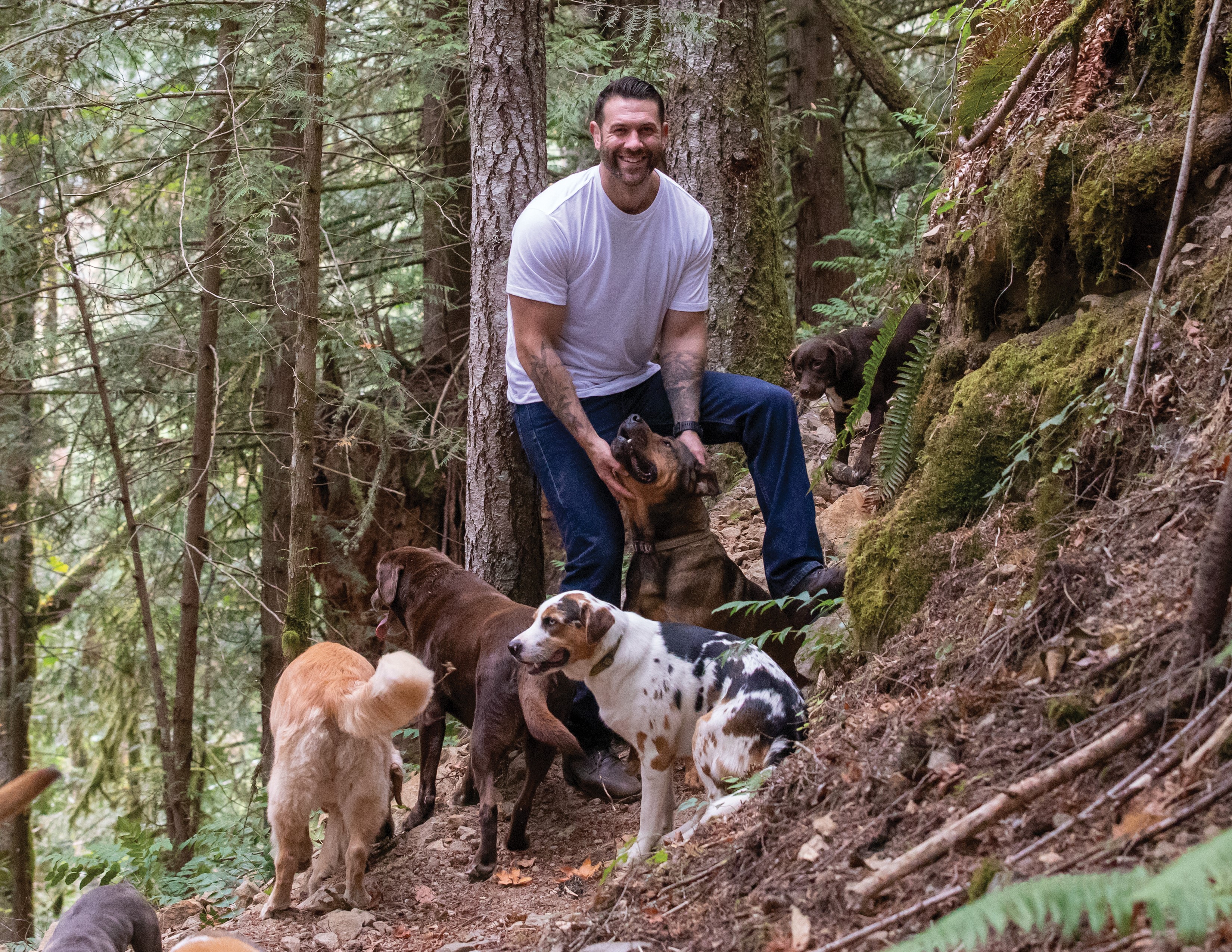 What does it mean to you to be able to provide a safe home for animals in need?
Nothing brings me more joy. Nothing. Take a dog that has a hard time standing for instance. Maybe he has a hard time making eye contact and runs to a corner when you come into the room. To see that dog be able to walk, accept affection and reciprocate it — that is what we're supposed to do. Our sole focus should revolve around bettering the lives of animals. What I get in return from rescuing an animal is seeing them be happy.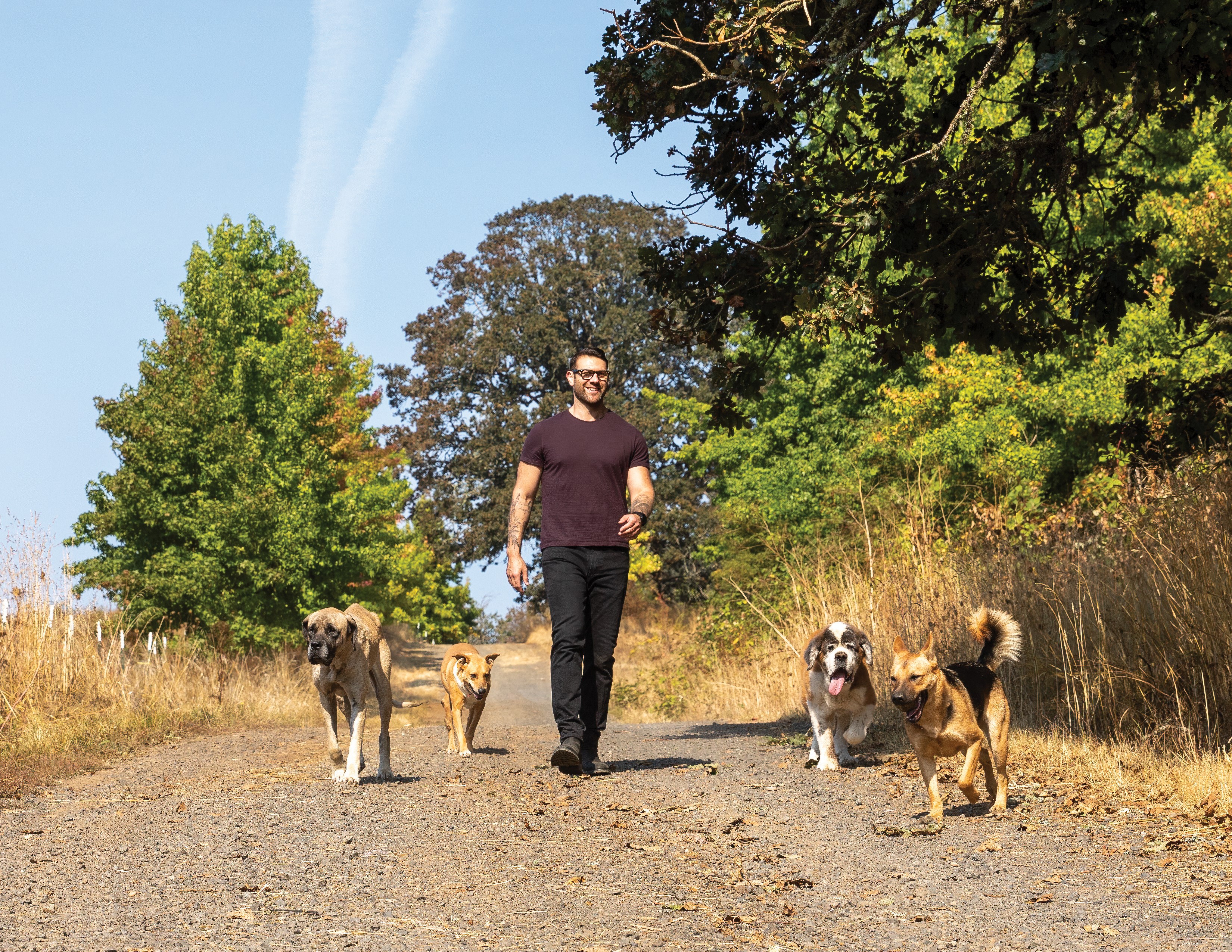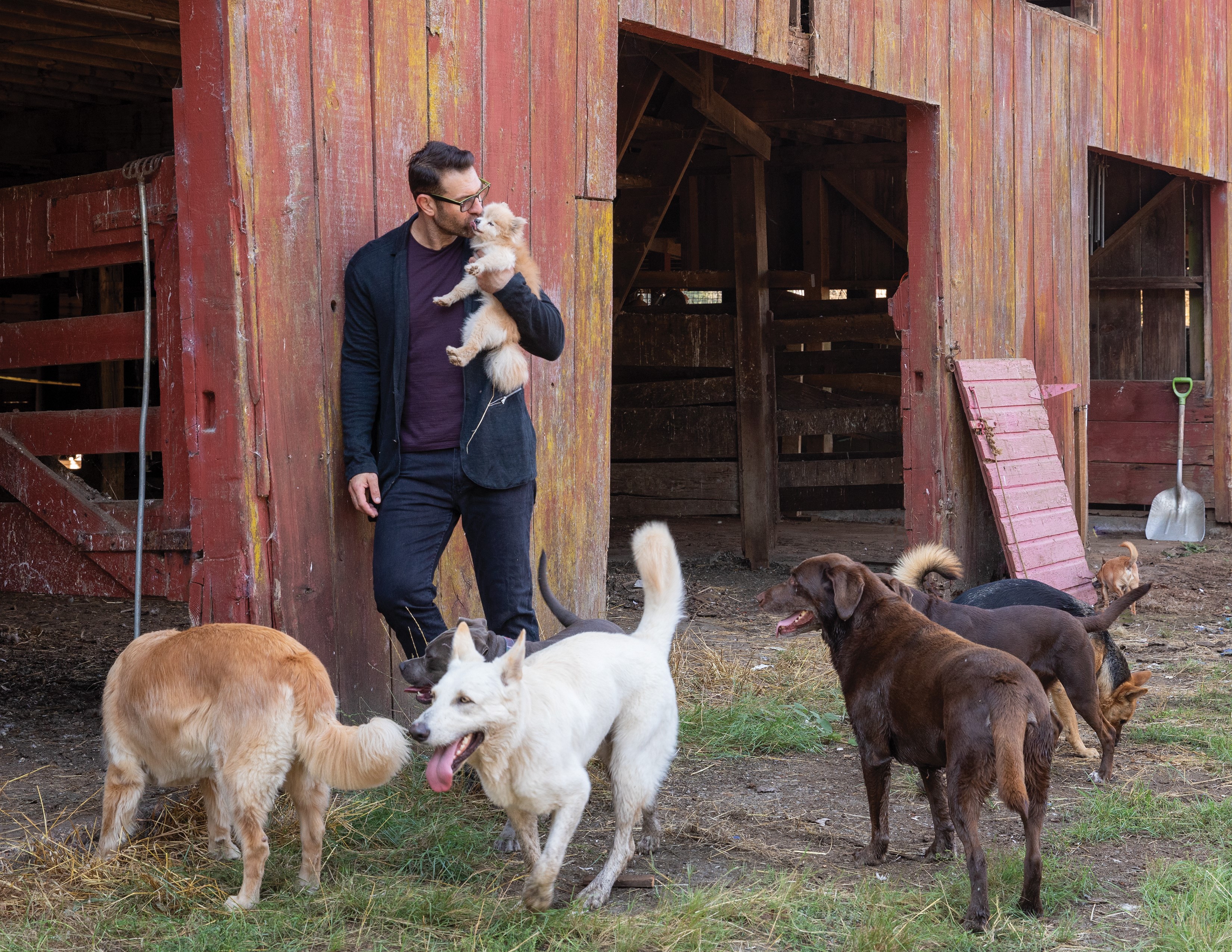 Throughout this animal welfare journey, are there any moments or milestones that stand out?
I have so many stories, yet one of my most impactful situations comes from a recent rescue. Matilda, a dog I saved, has some neurological issues. And you know the saying, "who rescued who?" Well, I don't typically ask that because I know I rescued the dog. But Matilda rescued me. I have a lot of older dogs here — dogs I've had since the beginning of The Asher House who are getting older. And unfortunately, some have passed away. No one in the world will tell you starting an animal sanctuary is an easy path. It's been very taxing on me spiritually, emotionally and physically. But Matilda has brought so much joy and serves as a constant reminder to embrace resilience and never give up. I watch her and she wobbles but to see her thrive with the past she has and see her becoming stronger and faster is beautiful.
What are the names of some of your current pets and how did they come to you?
Let's see, we have Mildred who is an English mastiff. She was left in a backyard, starved with no food or water. We didn't think she was going to make it and now she's just the most beautiful dog. We have Tommy an English bulldog. He was found on the streets of Los Angeles and is the funniest, most amazing, outgoing boy. Roy, he's the pit bull we adopted from our rescue partners in Oregon. He's the couch potato of the pack and he's really wonderful. Lily, we call her grandma Lily and she's a St. Bernard. She's been with me since the beginning and is 12 years old now. She's an OG!
Why do you think it's important to adopt or rescue?
There's no reason not to rescue. Animals need your help. You could be changing an animal's life and they need it.
What are some small steps you take to make a difference for animals?
The most important thing you could do is be a good communicator. Make sure you eloquently deliver your message of why it's so important to rescue, educate and be kind. And do it with love and passion. Be patient and kind to people. That's the way we're going to influence change. I just want to be clear I know that it's not that easy and it's probably one of the hardest things we can do, but that's what makes it so important.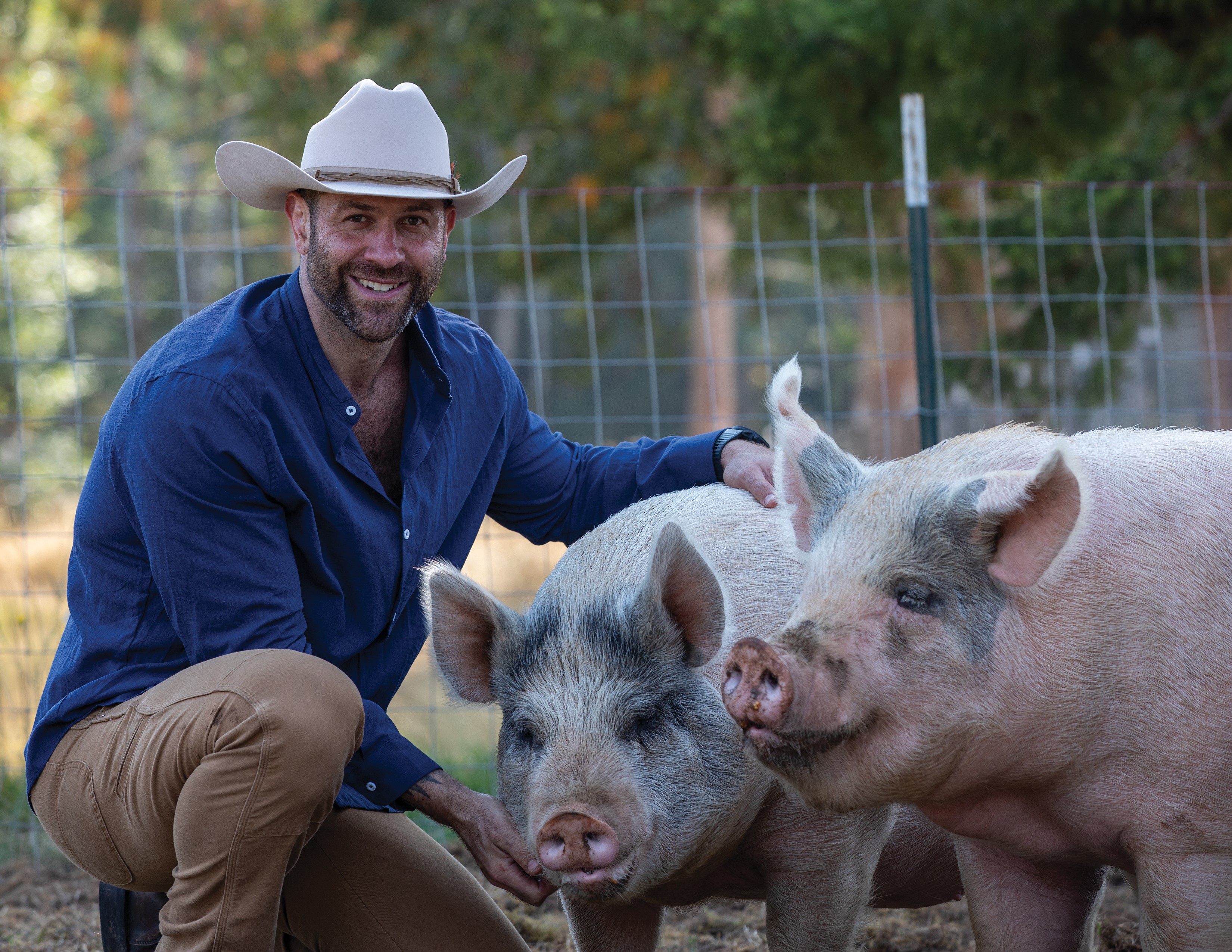 What is your goal for the future and what do you hope to accomplish?
I used to very much think about the future of our organization because I always wanted to go from an RV to a sanctuary. We started off with 25 acres and now we're at 240 acres. And for the first time in my life, I'm very focused on the now. My plan is to grow this sanctuary to its fullest potential. I'm incredibly fortunate to have an amazing team of employees, and my hope is to elevate their expertise to a point where we can establish multiple Asher House sanctuaries. I'd love for the people who have started with me, go out on their own and run an Asher sanctuary.
Is there anything else you would like to add that would help us communicate about your passion for animals?
I'm asking on behalf of San Diego Humane Society — please donate. And if you're not in San Diego to give your time, find some way, at least three times a week, to give back. If all you can afford is $3, donate a $1 three times a week. And that is because people can get into the habit of giving. And not just giving money, but time, energy and education. Get in the habit of doing better for the world in some way. Get in the habit of doing something where you give back or better someone other than yourself. People get a scared sometimes because they think, "oh, I don't have the money to donate." Well, there are other avenues to give. Educate, share things about animal welfare. Take action on your words.
---
Learn more about The Asher house at theasherhouse.com.
Published: August 5, 2023