Animal People:
Robyn Benincasa
Adventure Racer, Veteran Firefighter & Inspirational Speaker
Robyn Benincasa lives for the thrill! She is a world-class adventure racer, three time Guinness World Record holder, Eco Challenge winner, veteran San Diego firefighter and inspirational speaker. Her two rescue pets provide a calm center to her life and have inspired her to make a difference for animals everywhere.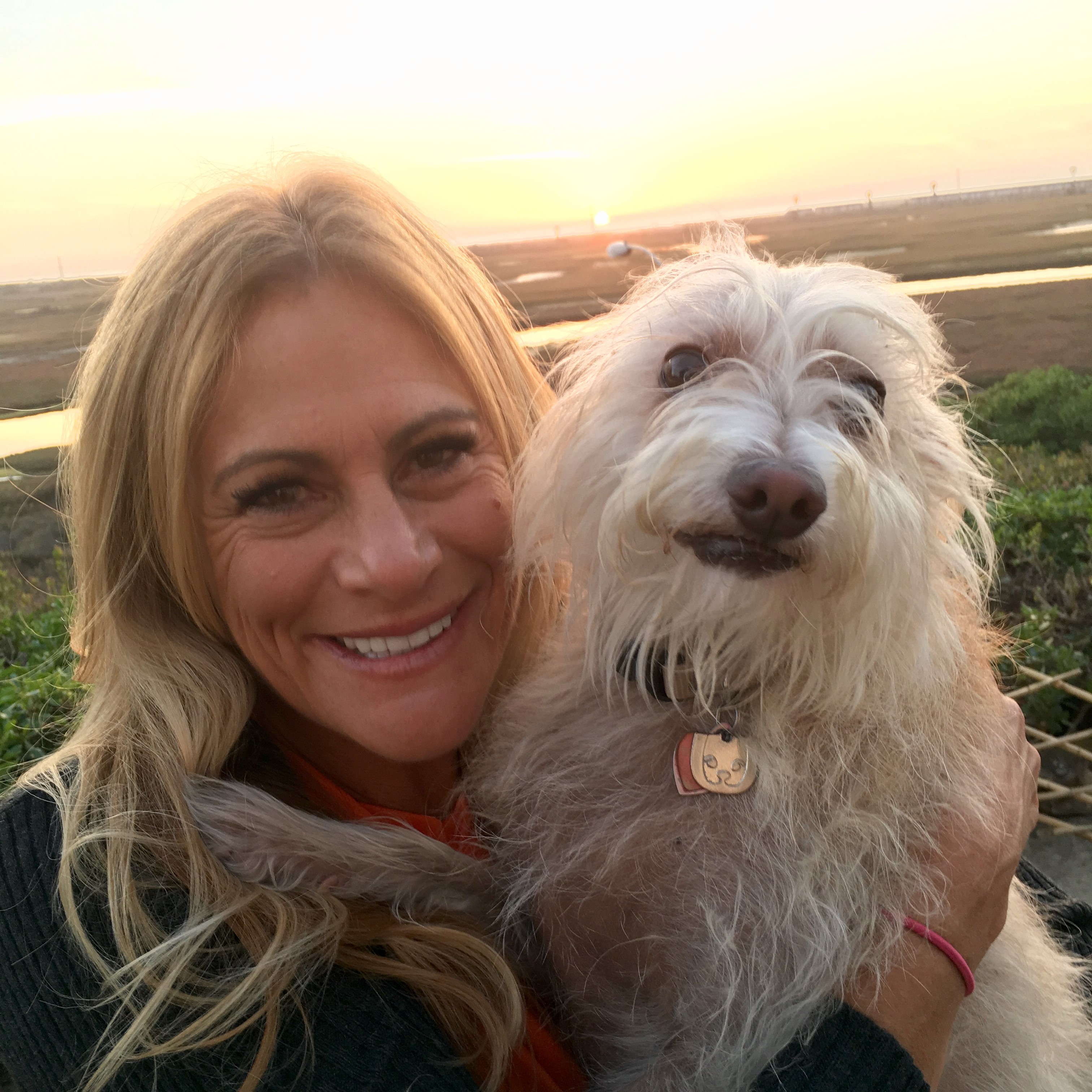 How did your pets come into your life?
My baby girl, a random mutant rescue mutt who people tell me is part Chinese crested, is named Valentine, but we call her Bubbles! The moment I saw the photo of her in her little pink dress on the Petfinder app, I fell in love and became a mom in my heart. I forgot to have kids, so she is my first child. I stared at that picture for days after I arranged to meet her, because I just knew she was my baby. Her foster mom wrote in the description of her that she was rescued from a high kill shelter and the staff there said she was very special. She said when you whispered in her ear that she truly listened as though she understood. She still does.
I also have a desert tortoise son named Flash the Wonder Tortoise. My husband, Jeff (also a firefighter), rescued Flash during a brush fire in San Diego County when a Boy Scout camp had to be evacuated. Jeff quickly grabbed Flash out of the aquarium before the camp was overrun and stuck him in his pocket. Then Flash lived on the brush rig in a box for the next four days and ate strawberries or other leftovers before coming home. Jeff left our phone number in the aquarium but the owner never made contact. So Jeff built Flash a huge playground with a slide, a ramp, two levels of living space and a digging pit in our living room. We even have a tortoise cam in there so we can be sure to get him food the minute he wakes up from hibernating.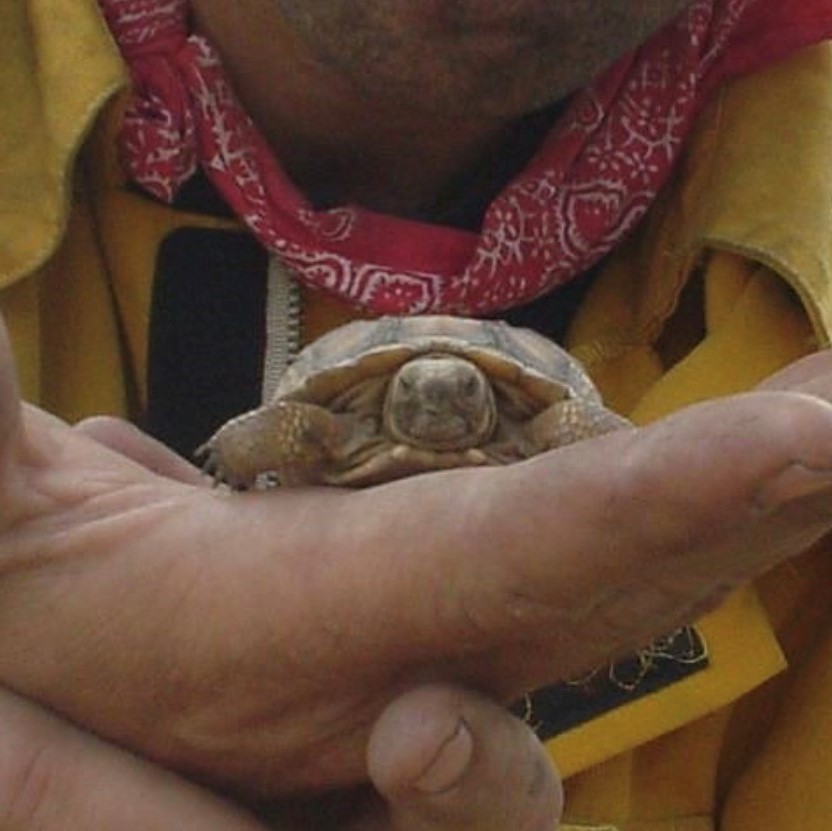 Flash the Wonder Tortoise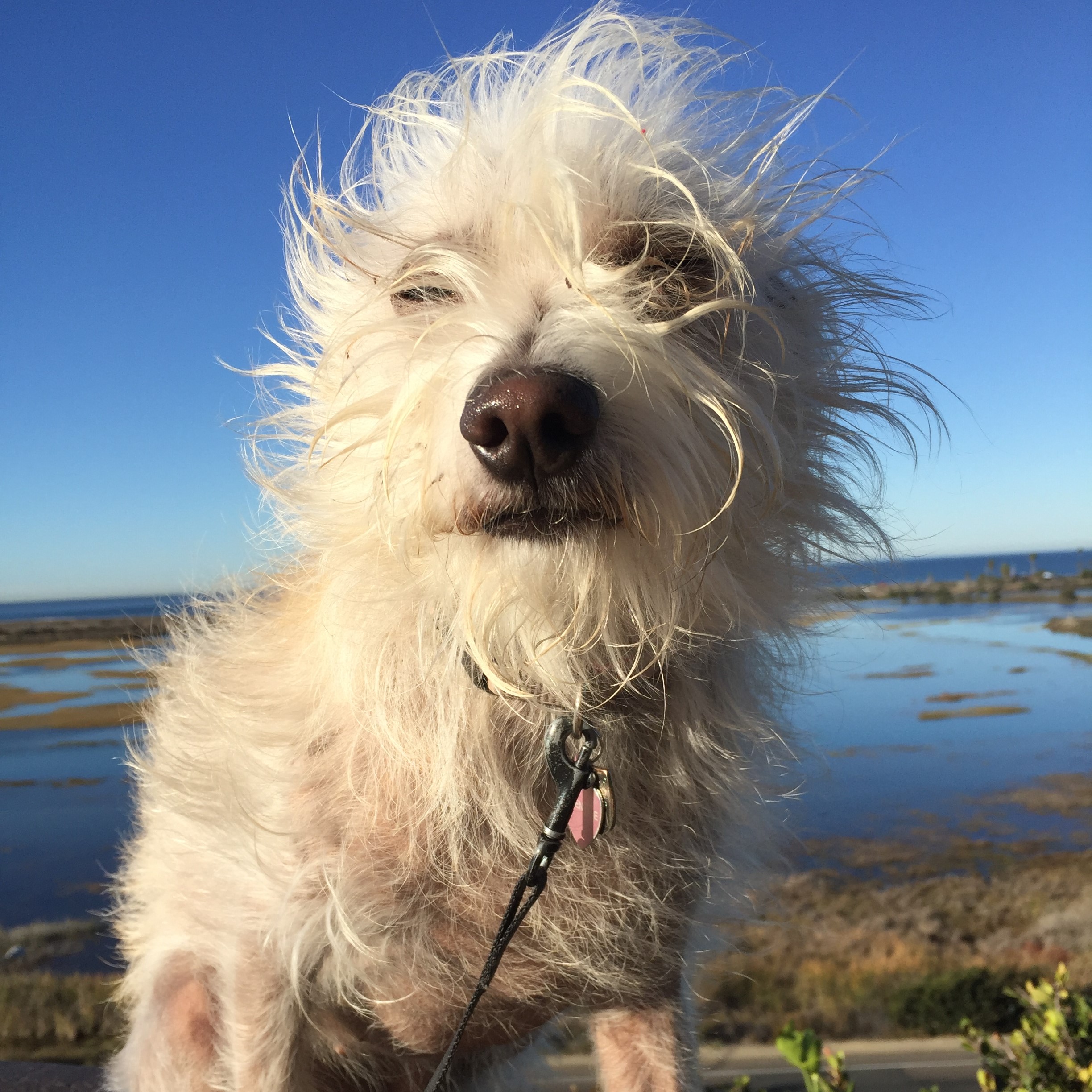 Valentine
How have Valentine and Flash changed your everyday life?
Valentine and Flash both make us laugh. And they've both given us a real sense of purpose for our day-to-day life. Flash is adorable. He knows the sound of our voices and scratches to be picked up out of his playground. Then when we put him down on the floor, he comes running over to sit on our feet. Valentine has made me a better person. I'm pretty type A and my life was all about endurance racing, firefighting and my nonprofit, Project Athena, where we help survivors of medical or traumatic setbacks live an adventurous dream as part of their recovery. It was all go, go, go. I'm still that way, but Valentine makes me slow down, focus, play and just be in the moment with her, because I love her so much and enjoy her happiness. She reminds me of what's important in life, and that's the deep connection to other beings. She's my touchstone to remind me why we're here.
Robyn and Valentine
Valentine especially seems to have made a lasting impact on your life? What has this type of love inspired for you?
Being Valentine's mom has definitely changed the course of my life. We talk and look into each other's eyes all the time. And we breathe into each other's noses. Is that weird? She has the highest emotional intelligence of any living being I've ever met. And she has my heart, and my everything else.
I was so in love with her when she first came into my life that I decided to dedicate the next phase of my life (after retiring from the fire department) to starting an animal sanctuary in Sedona, Arizona. Over the last few years, we've acquired 16 acres, 10 miles down a dirt road in Sedona, which will be the future home of the Sedona Animal Sanctuary — a.k.a. Valentine Ranch! We're not exactly sure if it will only be domestic animals or wildlife, but I have a feeling we're just going to take care of any animals who are homeless, hurt or just need love.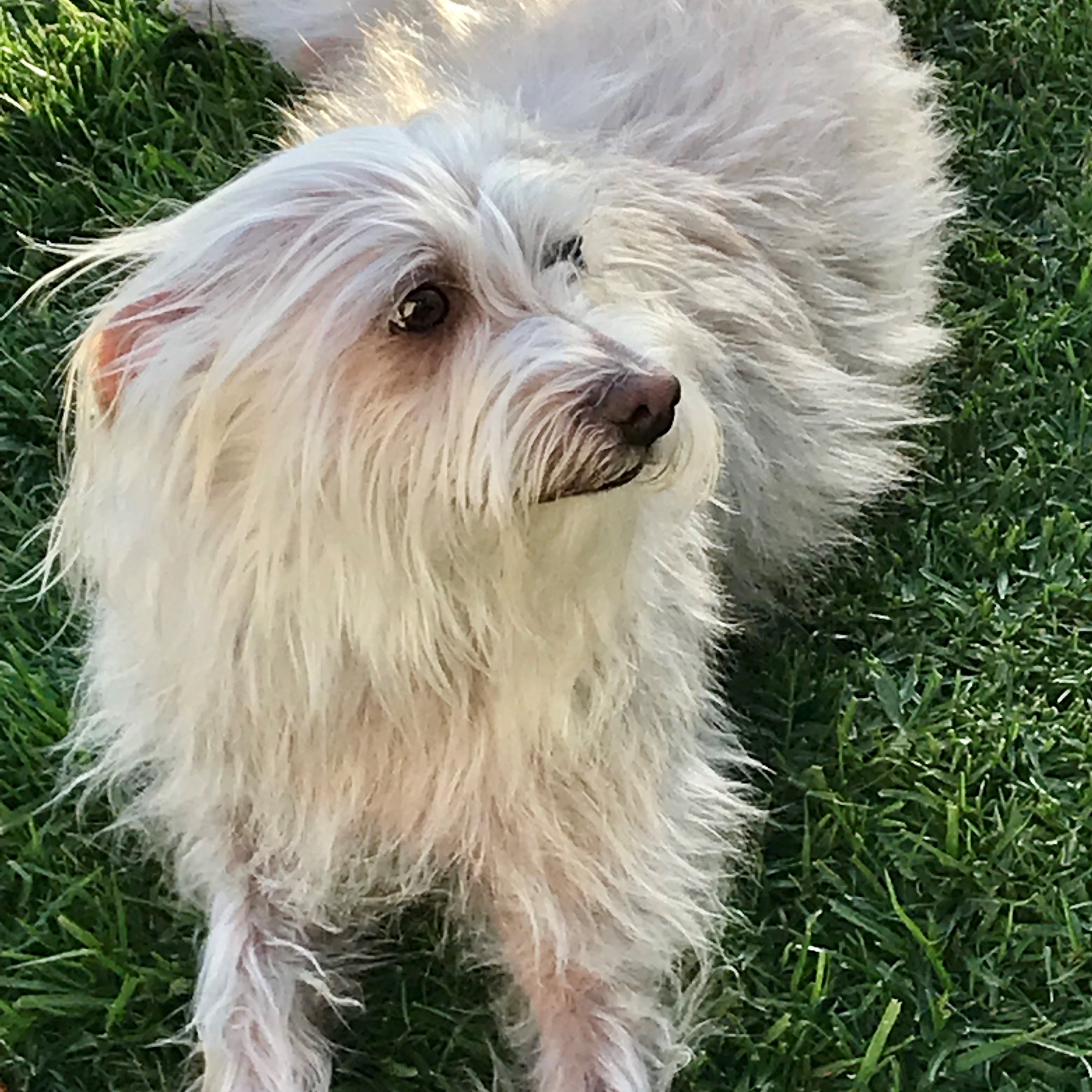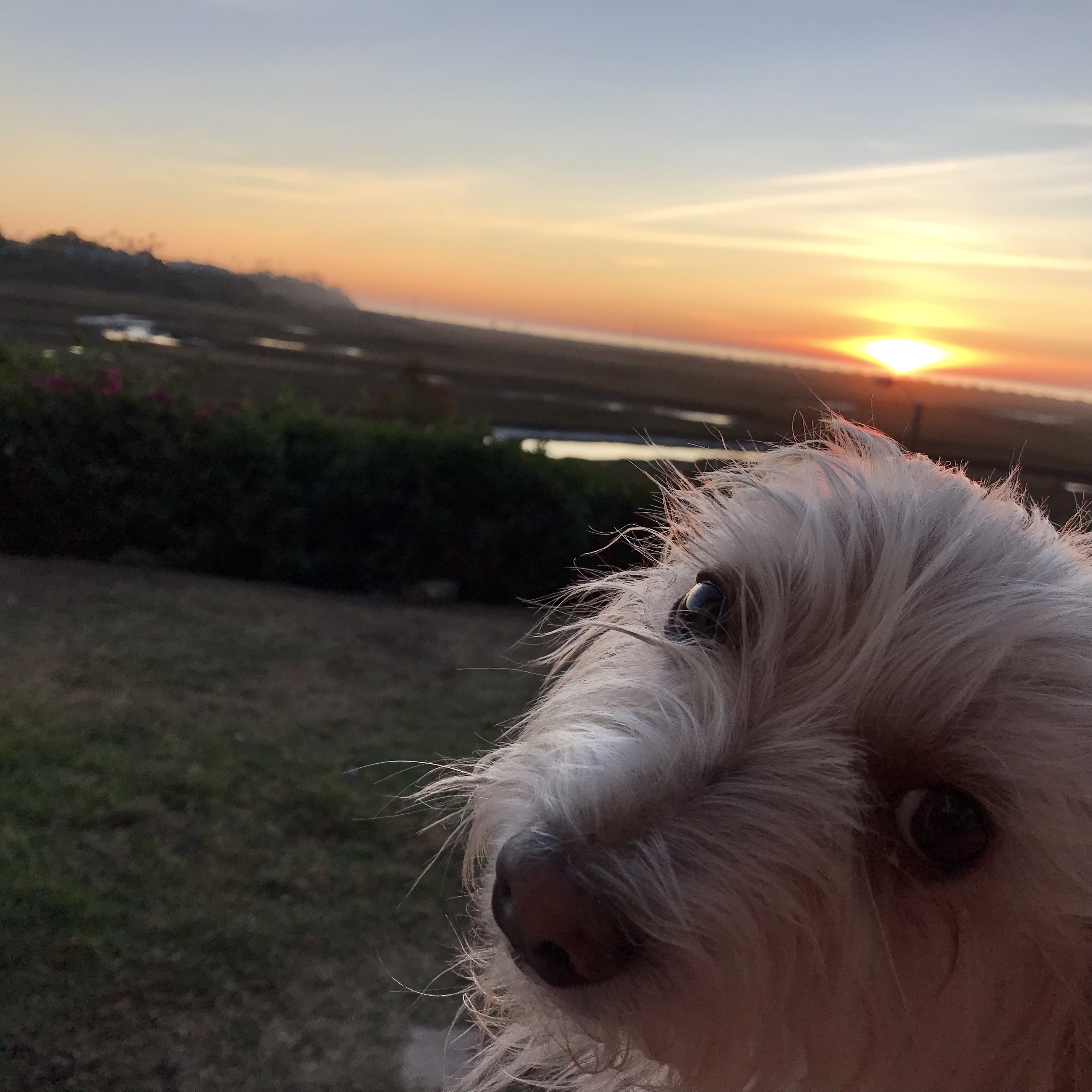 Why is adoption so important to you?
Love is what makes life worth living. And rescue love is no different than purebred love. In fact, it might even be better. Valentine seems to know we saved her and she won't let us out of her sight. Rescue love is real. If you're getting a dog or cat for the right reasons, to bring you companionship and love, head to the humane society and do something GOOD for the world.
Published: April 12, 2021