Animal People:
Bobbi Brink
Founder of Lions Tigers & Bears
Bobbi Brink founded Lions Tigers & Bears in Alpine with the belief that exotic animals are far more than a spectacle or novelty — and each one deserves a full and rich life. Since creating her sanctuary 20 years ago, she's made an incredible impact for exotic animals through her rescue work and tireless advocacy. In our Animal People interview, Bobbi tells us about the animals and moments that forever changed her life.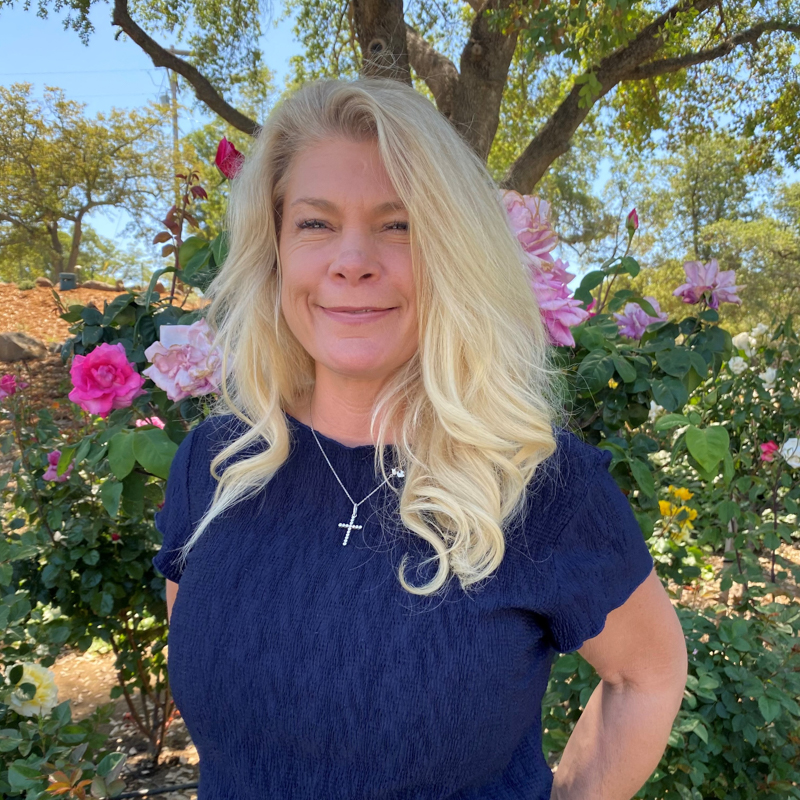 Have you always been an animal lover?
I've always loved all animals. Growing up, we always had dogs and cats, and then some livestock. I think I got my first horse when I was 8 years old, and I've always loved horses.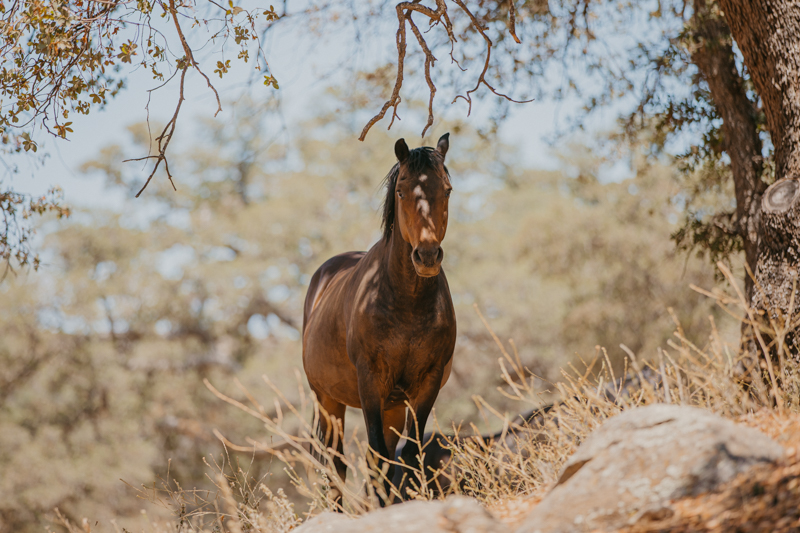 When did your love for wild animals begin?
I remember my mom always telling me, "You just can't own a tiger, honey. They're wild animals." I thought I was going to be in the hospitality business, and I got involved in the exotic animal industry in 1990 by accident. I worked in tons of restaurants and bars, trying to start my own restaurant. When I was finally building my first restaurant, I would see ads that said, "Lions, tigers, leopards for sale." Out of curiosity, I answered an ad from a lady who lived in a mobile home with all these little lions, tigers and leopards crawling around inside, and you could just take one home like a puppy. I didn't, but I started to volunteer for her and answer more ads I saw. What I saw in Texas was pretty eye-opening.
What drew you to help these animals?
I saw just how disposable these animals were to people who use them to breed and make money. I've seen tigers for sale in the Walmart parking lot and all kinds of big cats sold at exotic animal auctions and even at cattle auctions. I saw so much abuse.
I once answered an ad to work with bears, and the man in charge said, "Honey, you want to learn how to take care of bears? Here's a bucket." I had about an hour of training before he left me with the bears, and I figured out that if I didn't show up to feed the bears, the bears wouldn't get food or water. I called everyone in Texas I could think of — the sheriff, the humane society, animal control and zoos. Everyone said it was perfectly legal as long as the bears had food and water, and there's nothing they could do. I'd explain that they wouldn't get food and water unless someone like me volunteered to do it, but I got nowhere. What they're doing, believe it or not, is legal. One day, I followed the bear owner up from Southwest Houston to the Texas-Arkansas border, because I was trying to figure out what he did with the bears. He was setting up outdoor conventions, where men would pay to hunt and wrestle the bears. This is the early '90s, and they would pay $1,000 to wrestle the bear and all the other guys would bet on it. It was a money-making thing for him.
I could go on and on about some of the things I've seen and the places we've found these wild animals: backyards, garages, dining rooms, basements and horse trailers. Most of these people want nothing more than to make a profit, and some get in over their head when they try to make these animals pets. It's pretty unbelievable that this is still happening in our country.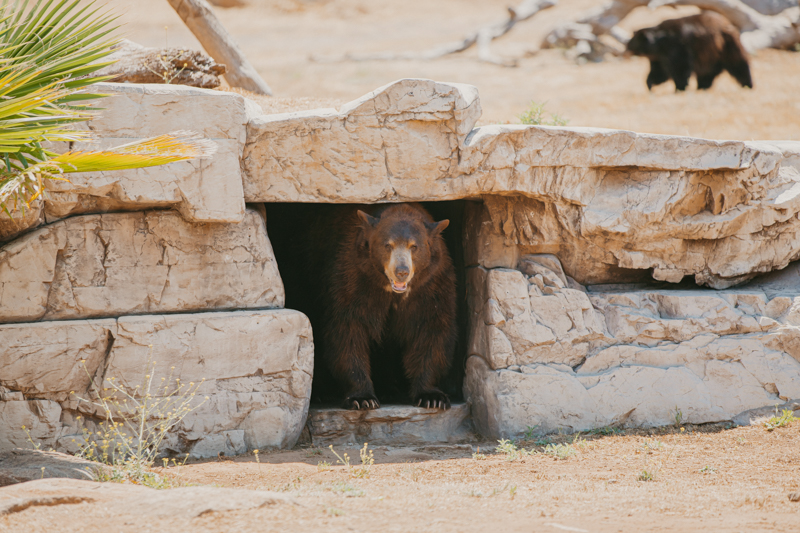 What inspired you to create your own sanctuary for these animals?
I was watching nothing get done, and a lot of the organizations that fight for the animals' rights don't actually house the animals. Their hands are tied and they can only help so much. My husband, Mark, and I paid to build a leopard habitat for a woman, with the deal that the animals could live out their lives on her property but never be bred. We would pay for and build this habitat if she would spay and neuter the animals. We didn't even get the enclosure finished and the cats were bred, so you can imagine how angry we were, because we had been going back and forth from San Diego to Texas at the time to build this cage ourselves. After that, I told Mark, "I'm going to do this myself and I'm going to do it right. We're not going to take in a million animals, but every single animal we take is going to get a good quality of life and going to be an ambassador to help save more animals." That's always been our goal, and I think that we're doing a darn good job at it. Every animal here has a really good quality of life.
How many and what types of animals do you care for?
It can kind of fluctuate — right now we have 65 animals with 19 different species. Every single animal has their own story about where they came from and what they've been through. (Except my two little spoiled house cats! They kind of run the place.) We also do help rehabilitate some animals. If they can't be rehabilitated and go back into the wild, we provide sanctuary for black bears, mountain lions and other animals native to our area.
Some of the different species we've seen at the sanctuary are grizzly bears, Himalayan black bears, American black bears, orange tigers, white tigers, white lions, African lions, mountain lions, cougars, leopards and jaguars. We even have a Macaw, peacocks, turkeys, goats, llamas, horses and donkeys, and we just took in a 100-pound sulcata tortoise. The domestic animals are really good for our education program, because animals are really good therapy. It's pretty interesting to see how we'll think we're helping the animals, but the animals are helping us a lot of times. We've also got about 100 volunteers total at any given time. There's a lot of love here.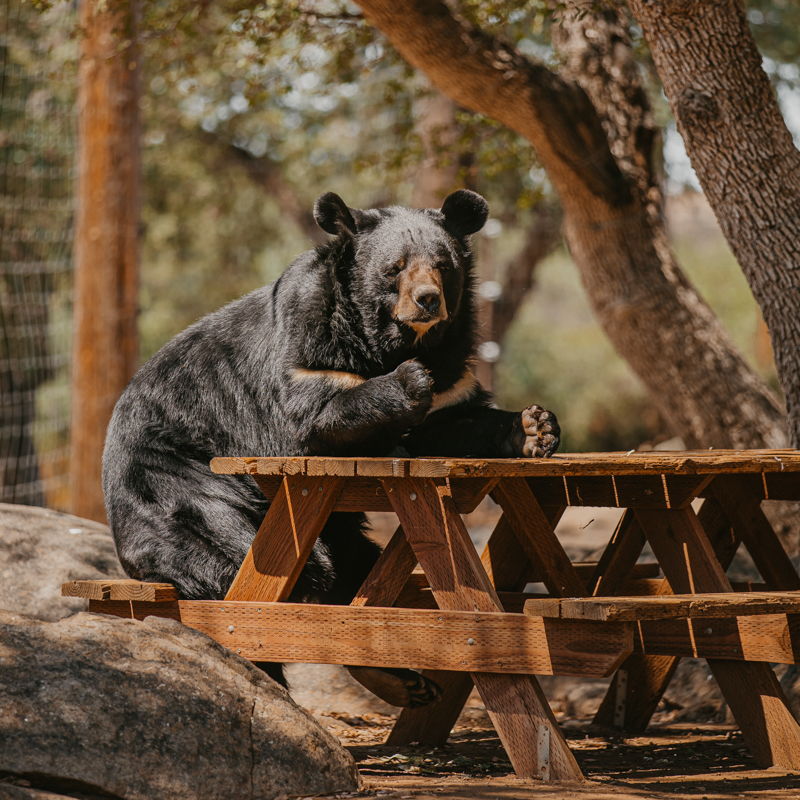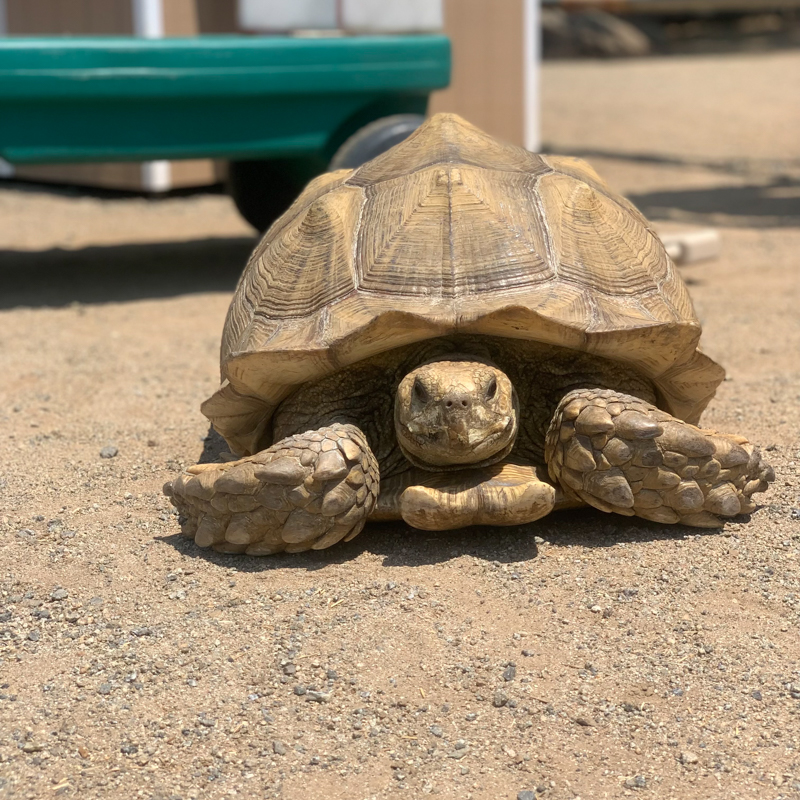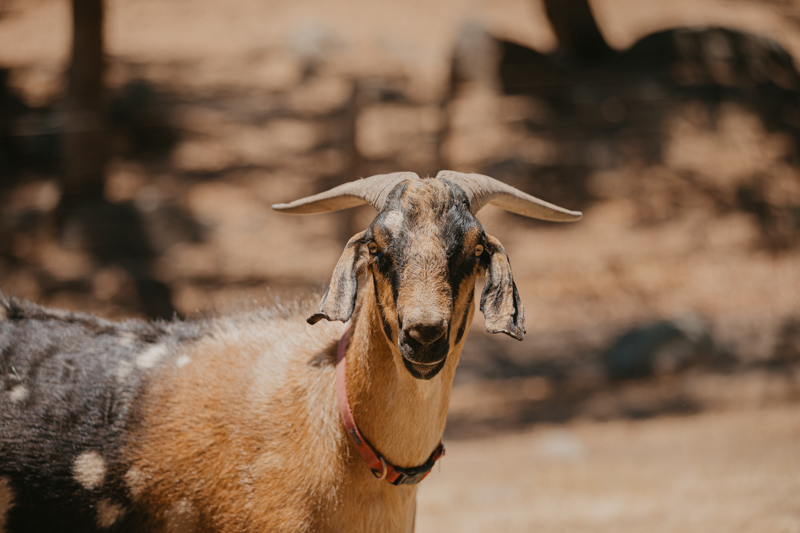 What is the role of the exotic animal ambassadors in education and advocacy?
I think getting their stories out there is so important. We are also an education center and people can come out and visit us by appointment. We show a 12-minute video prior to taking people around to meet the animals, and it explains the exotic animal trade and how we can all help. For example, you should only support accredited sanctuaries and know what to look for if you want to go and visit animals. We find most people who come out for a visit think exotic animals only live at the zoo, and don't have any idea how many of these animals disappear because there's no federal tracking of exotics. We teach them to look out for cons and phony photo-ops with animals, because these owners will lie to you by saying they've rescued these animals or even call themselves a sanctuary when they're not. People will breed a couple hundred tigers a year to keep these businesses going, and these animals are totally disposable to them. A true sanctuary won't buy, sell, trade, breed or exploit their animals for money. After the video, a keeper or volunteer will take visitors around and introduce them to each animal who chooses to come up to the fence by the group. The animals' only job is just to do whatever they want while the visitors are there, but their stories really help educate people about other animals.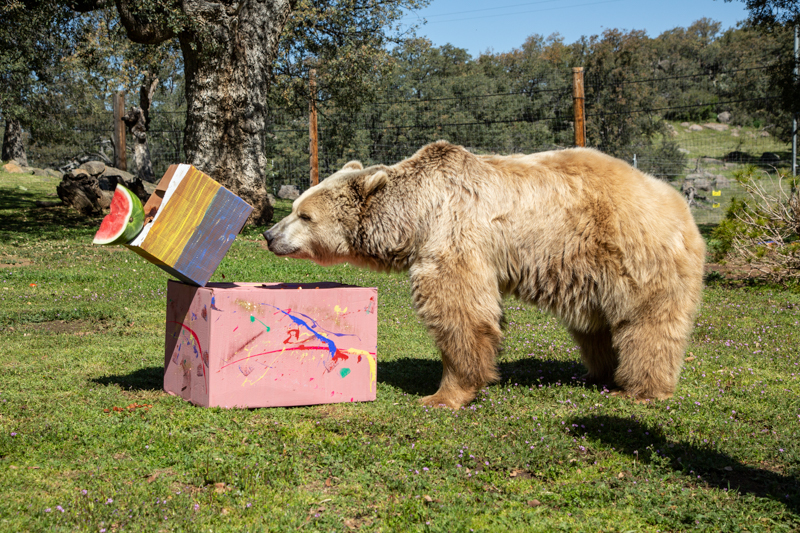 How else do you advocate for exotic animals?
When I started Lions Tigers & Bears in 2002, you could own any exotic animal in 28 states. Now, we are down to just four states. I've been helping work on a federal bill, and it keeps failing, but we do succeed state by state. We've found success with a lot of animal welfare organizations working together, and we'll never give up on that federal bill, The Big Cat Public Safety Act.
Just the other night, I was on a public phone call with the Las Vegas commissioner, trying to stop someone from setting up a tent on the Strip with tigers. They're letting people hug and play with tigers on the Strip, and that's not where tigers belong. You would think that we're beyond these issues, as it's becoming illegal to have exotics in circuses, but it's still happening. We're slowly seeing some of these operations finally start getting in trouble, but we still got a ways to go. It's still a big fight and we'll just keep on keeping on until we get the job done. These animals don't have a voice, so we have to be their voice.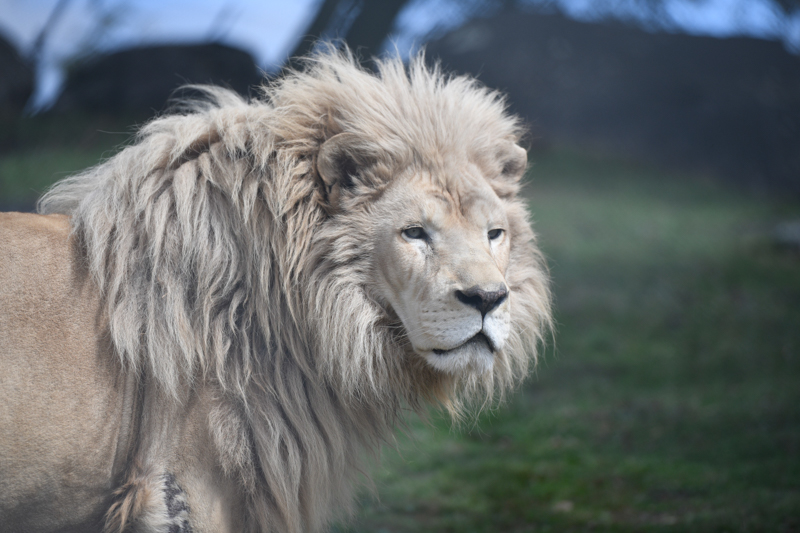 Do you find that you have "favorites" as you get to know the animals?
It's hard to pick favorites, but Conga the leopard is definitely my cat and she's chosen me as her person. She's very smart and can be very jealous. I'm very close to my sister and she'll growl and jump at the fence whenever my sister stands close to me. Most of our keepers are men, and she'll behave herself around them if I'm standing there, but she'll growl at them when I walk away. I think she's one of my favorites just because she has such personality. Bakari (a lion) and Tabu (a tiger) were some of my other favorites. Tabu was born here and we transported Bakari across the country. I watched them grow from just 10 pounds each and it was hard not to get attached to them.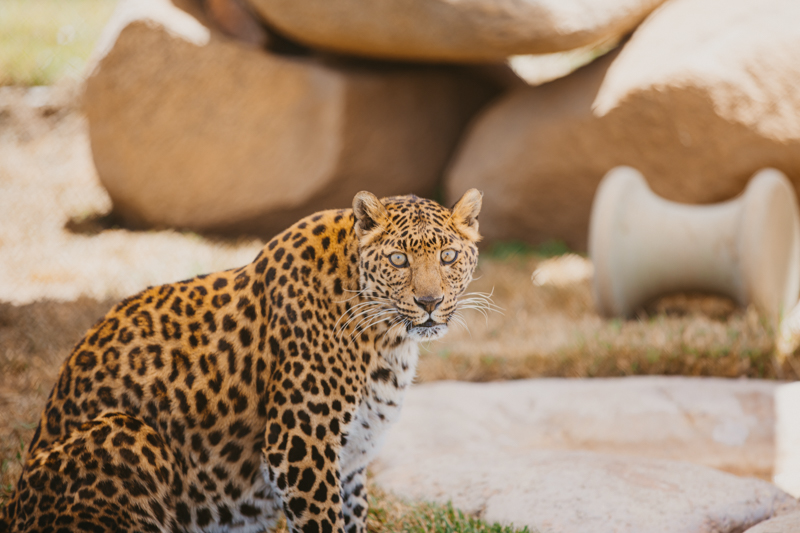 We were so sorry to hear that Tabu and Bakari recently passed — our condolences. What made these two so special?
That part never gets any easier, especially those two, because Tabu kind of helped start this place and Bakari had been here since he was a baby. When we brought in the first two tigers, Raja and Natasha, they had been living in a 6-by-12-foot shelter with no shade for at least five or six years. There was the chance of Natasha being pregnant, and, of course, when we brought her here, we found out she was. Tabu was born here Sept. 5, 2002, and she lived a good, long life with us.
Bakari came from a failing so-called sanctuary in Louisiana. We actually got the call from the owners themselves and the state in that case. They literally had cages zip tied together and didn't know how to shift (which means move their animals from one habitat to the other, to safely get inside). They had three lion babies in the bathroom, hiding them from the state. We stayed there and helped them reinforce their cages, taught them how to properly spay and neuter, and neutered some of the animals ourselves. The plan was to hopefully have some of the animals live out their lives there, but that didn't work out, and the three babies came home with us. They were just 10 pounds and Bakari grew to be 610 pounds at his highest weight. He was our big boy! I don't think anyone's ever come to the sanctuary without hearing Bakari. He was very vocal and Tabu was always very memorable because she was also very loud and roaring. They are both very memorable cats.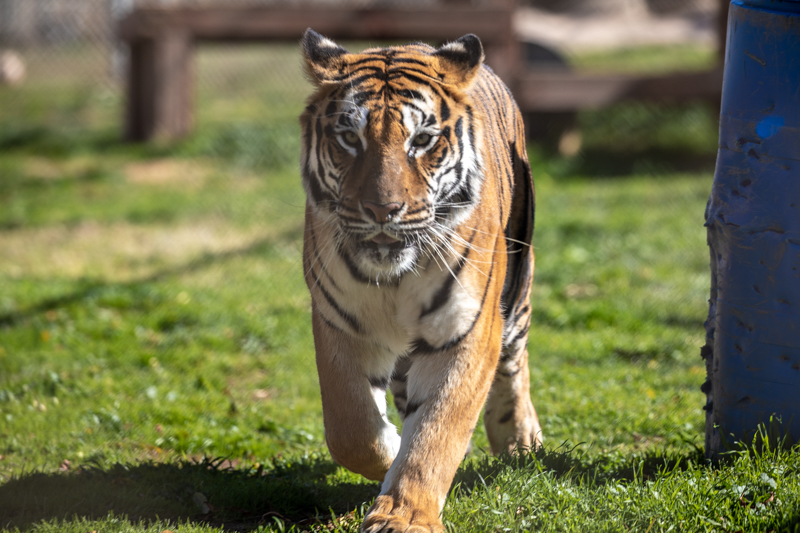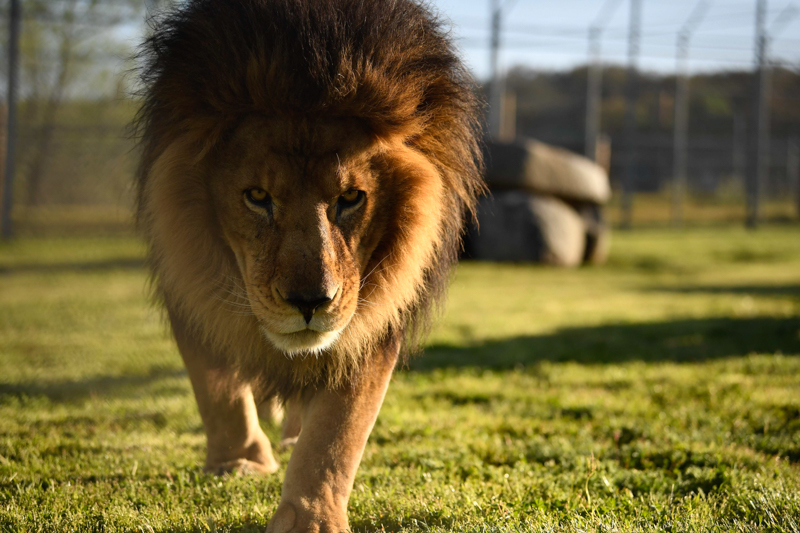 What is the most fulfilling part of your work?
I call it the paycheck when we bring in an animal who is scared to death of you or scared of space and we can help them. For example, Sugar Bear, one of our black bears, lived in a corn crib (which is about a 10-foot circle) for about seven years. He was as happy as he could be in his little corn crib, but the lady who owned him was going broke and couldn't care for him anymore. He was actually part of a huge rescue where we moved 35 animals off this one property, but he was the only bear. We transported him in a 7-by-7-foot hauler, and he did pretty well and would eat whatever we gave him. He seemed just fine.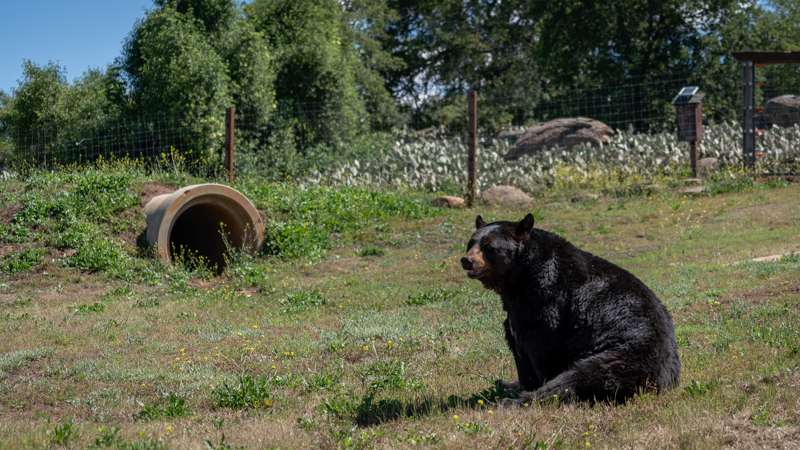 Whenever we bring new animals home, we have to quarantine them in a smaller area, usually 15 by 30 feet, and that's a really good opportunity to provide medical care and allow them to get to know their keepers. Sugar Bear did really well in the quarantine, and then we moved him out to his bedroom. (Each bear has their own bedroom where they can establish their own space.) After he got comfortable there, we opened the door to his 3.3-acre habitat and he was scared to death to go out. He would look out but wouldn't go. We worked with him very slowly, opening the door in increasing increments each day, and finally we looked over one day and he was sitting out in the dirt. At 8 years old, this was the first time he'd been in the dirt, and he was sitting there like a little kid playing in a sandbox. Every once in a while, he'd run to his bedroom to make sure he could go back in there, but now he's comfortable in his habitat.
That's the paycheck — a bear seeing the sky without a cage above him for the very first time and just touching sand. The day he went in the pool for the first time was priceless. That's what we get out of this work, and I get that feeling time and time and time again. We have to build that love and trust, whether it's with a tiger or with domestic animals like the goats. We've had some really badly abused goats come in, and I know they trust me when they start following me around and biting my shirt. There's a lot of TLC that goes into our work, especially when we first bring an animal in. It's really heartbreaking sometimes but it's worth it.
…
---
Learn more about Lions Tigers & Bears at lionstigersandbears.org.
Published: March 21, 2022