Animal People:
Chase De Leo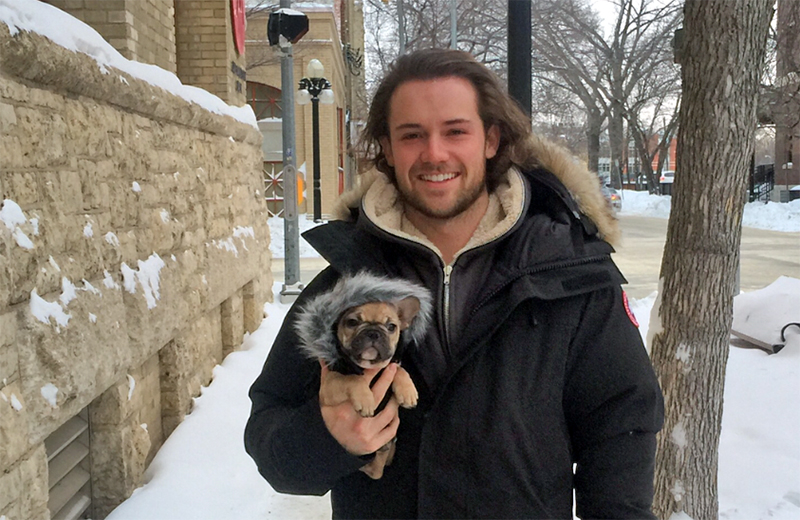 Hockey Player for the San Diego Gulls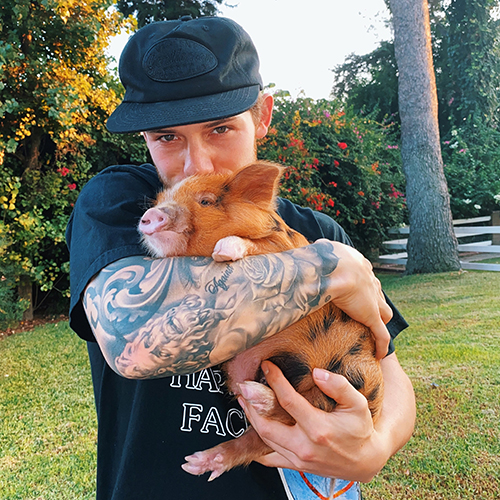 Hockey star Chase De Leo, who currently plays for the San Diego Gulls, has spent most of his life on the ice. When he's not skating and scoring, his time is devoted to caring for 30 animals at his family home in La Mirada! We caught up with him in a recent interview to learn more about his passion for animals of all kinds — especially his beloved dog CJ — and how they fit in with his life on the ice.
How big a role do animals play in the De Leo family? And what does a normal day look like with the animals?
Our pets have always been part of the family. It's always just seemed normal to me, where other people see that I have 30 animals and they're like "What the heck?" Kind of catches them off guard. We have donkeys, goats, pigs, rabbits — you name it, we've pretty much had it.
I help out as much as possible. My parents have a lot on their plate, and there's a lot of mouths to feed when you have 14 dogs, 3 horses, 2 miniature donkeys, 4 pigs, 3 goats and 5 neighborhood cats. I go out every single day, for at least a couple of hours, to pick up poop and fill water buckets. Then I sit out there with them for an hour of two.
With so many animals, how do you make sure they're all coexisting happily?
I just make sure to give them all equal attention and as much love as possible. The golden rule of the De Leo household is that the animals all have to get along no matter what. They all get along, so I think that's pretty unique. I don't think many people would think that a pig would get along with a miniature wiener dog — it's a cool dynamic. When I was younger, I remember my mom would open up every gate in the entire house and let all of the animals roam free. It was pretty fun to see a herd of 30 animals coming out to you at once!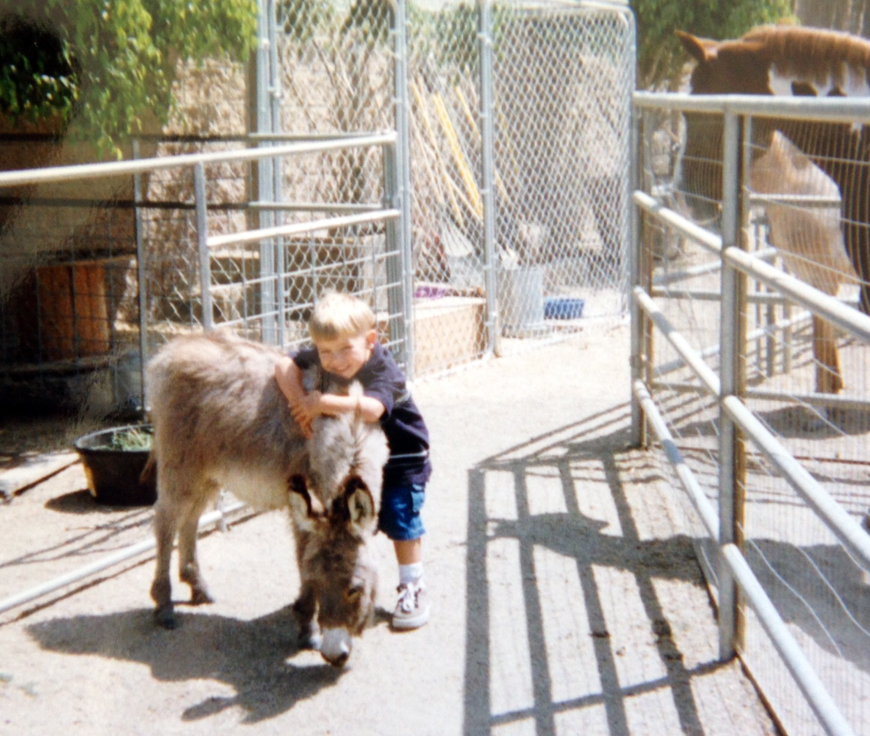 How did things change when you began your hockey career at such a young age?
I moved away from home when I was 15 to play for the Portland Winterhawks, only coming home for Christmas. I wasn't able to have any animals, and that was the biggest change for me, other than not living with my parents. I was always used to having animals around since I was born and that was a big adjustment for me.
Then, I lived in Winnipeg, Canada — pretty much the coldest place on earth. It was negative 30 degrees! I couldn't really leave my condo, so I decided it was time for me to get my own dog. I got CJ in Los Angeles when I was home for Christmas break. That transition of living on my own without anybody and living in a different country was difficult. Needless to say, it was awesome having my dog with me. I felt like I had a piece of home with me at all times.
Obviously there's a lot of ups and downs in my career — like having a bad game or a bad practice. Showing back up at my condo, opening the door and being greeted by the happiest little guy at all times, no matter what. Honestly, I guess I could say he saved my life some days when I've been down in the dumps. He's a little French bulldog, and they have pretty funny faces. He's always been there to cheer me up and make me forget about other things.
Life as we know it has certainly changed since the start of the pandemic. How have the animals impacted your life through these times?
They keep me positive. They're always so happy and provide unconditional love. No matter what you're going through, they're always there to pick you up and support you. I swear they know when I'm having a bad day because they'll get in my face and let me know they're there to comfort me. It's just unconditional love, you know? We try to make sure all of the animals get equal affection, but CJ is the most spoiled one.
It's helped me these last 10 months — having to stay at home and not do anything. Other people say how bored they are, but I never got bored because there's always something to do. I'd go sit at the barn with the miniature donkeys. One donkey, Hansel, is a year older than me, so I've had him my entire life. He's one of my favorites, and I'll go see him every day. It went from a 30-day lockdown to almost a year now, and the animals keep me sane and busy. I would be depressed or lost without the animals to pick up my spirits.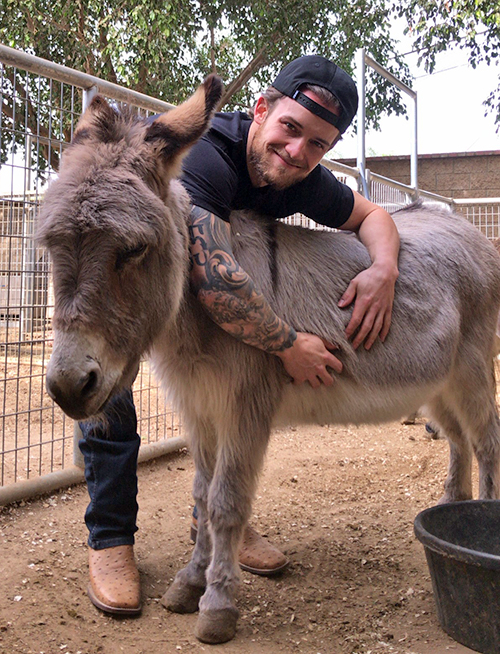 Have any new animals joined the De Leo family flock recently?
There was an ongoing joke within my family. Every time I would leave, I'd come home and my mom had tried to replace me with another animal. I'd come home for Christmas and be surprised with a new puppy or a goat on Christmas morning. This year for my birthday, since I haven't been home for my birthday in a number of years, she surprised me with a Kunekune pig and I was so happy. We have four pigs, but it's always fun getting a new baby barn animal. I was smothering her with love, she lived inside my room for the first month — completely potty trained, not one accident in the house, knows how to sit and circle, and does tricks. Her name's Ophelia. She's in the barn now because livestock can get depressed if they're not around other farm animals.
Published: February 8, 2021